It's been about 2 weeks since we last posted and things have been going great for Brax! She's feeling really good, getting back into some of the home bound schooling, and getting back to the gym. It's great seeing her feeling this well. We had a couple treatments last week which she handled very well and we had this whole week off – NO TREATMENT, which is a TREAT!
As the title of the post suggests, after 9 months Brax's medical bills are approaching $1.1M. Again, we are very blessed with awesome insurance, but I can't imagine the families that have to worry about the cost of treatment in addition to worrying about their kids health. That is part of the reason we wanted to get TB1Fund up and going to help with some of the smaller things. And THANK YOU to everyone who has contributed. We are off to great start and have some fun things planned. If you haven't checked it out yet, please do at some point. www.TB1Fund.org Also, when there, please sign up for the updates to keep informed of upcoming events.
On Sunday the 13th we had a big group of people who came out to support the Leukemia & Lymphoma Society's Light the Night Walk. The weather that night was not great, so Brax decided she didn't want to risk it. Bry was in charge of carrying her white survivor light. Red for supporters, White for survivors. It was a great event and all the money raised for this event goes to help support the efforts of LLS. They are an amazing organization!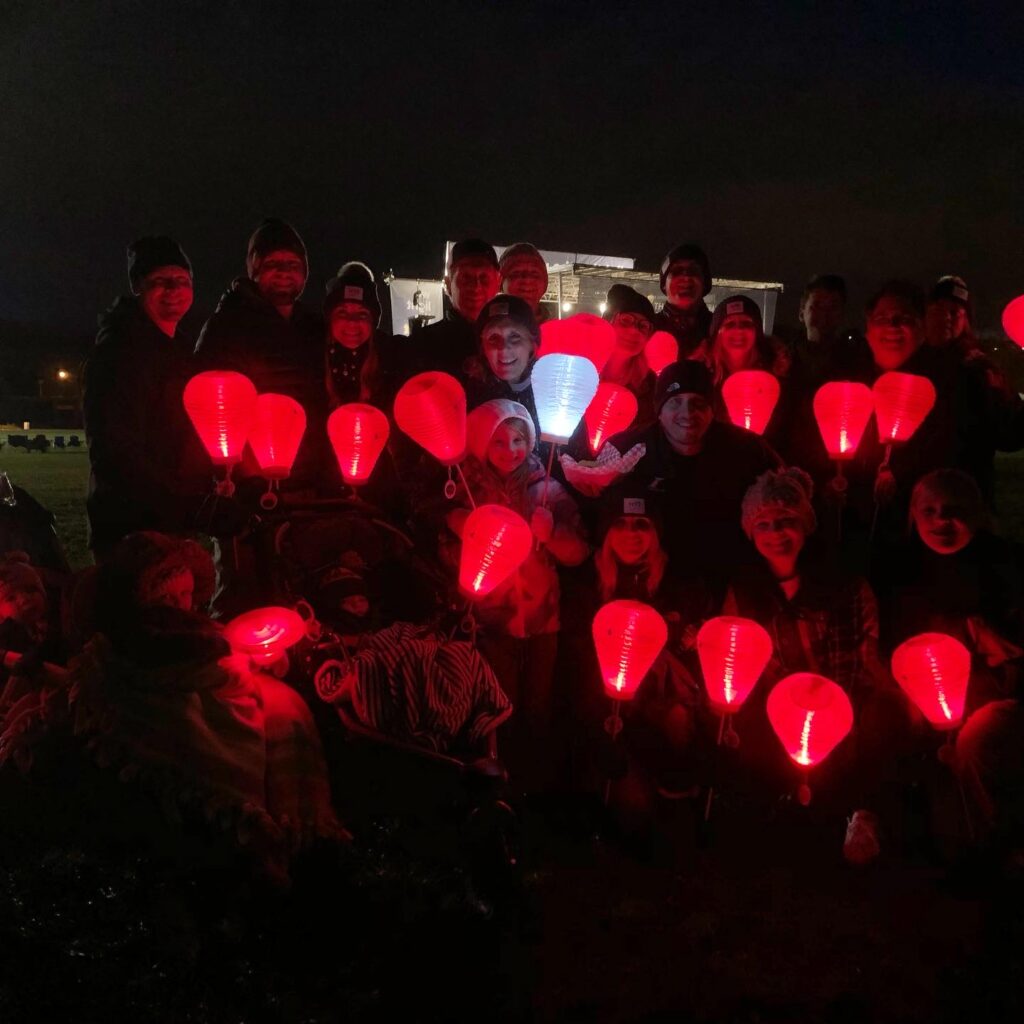 This past weekend the girls had fun just hanging out. The simple things! The things we always take for granted are much more appreciated these days.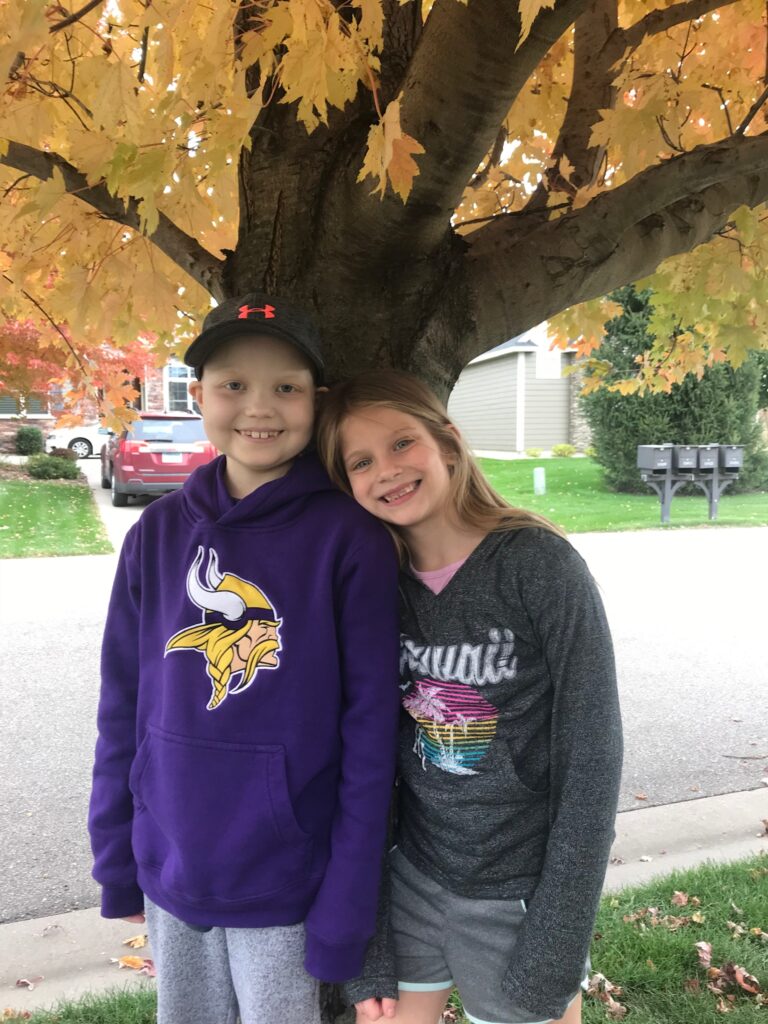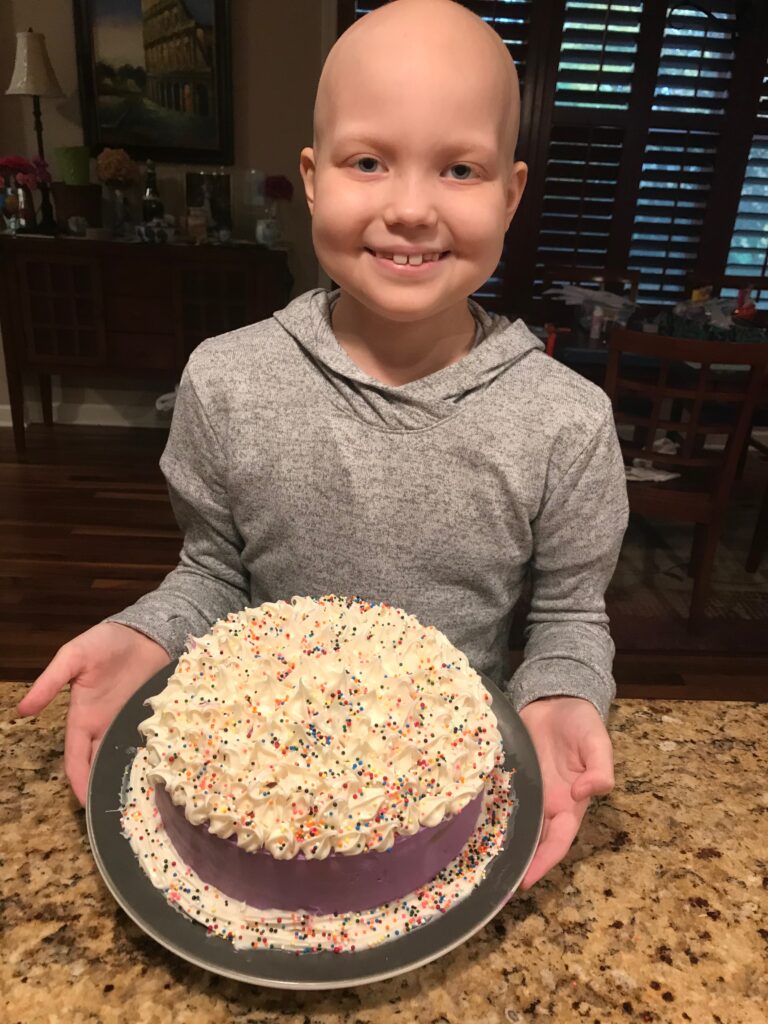 Thursday Brax had a truly ELITE day hanging out with Coach Fleck at practice. Heather stopped by to say Hi and she got some pics with her favorite Casey O'Brien, Big Daniel, and the team. She also got a personalized game ball from Coach which is very special. He even had them put a gymnast on it….ha!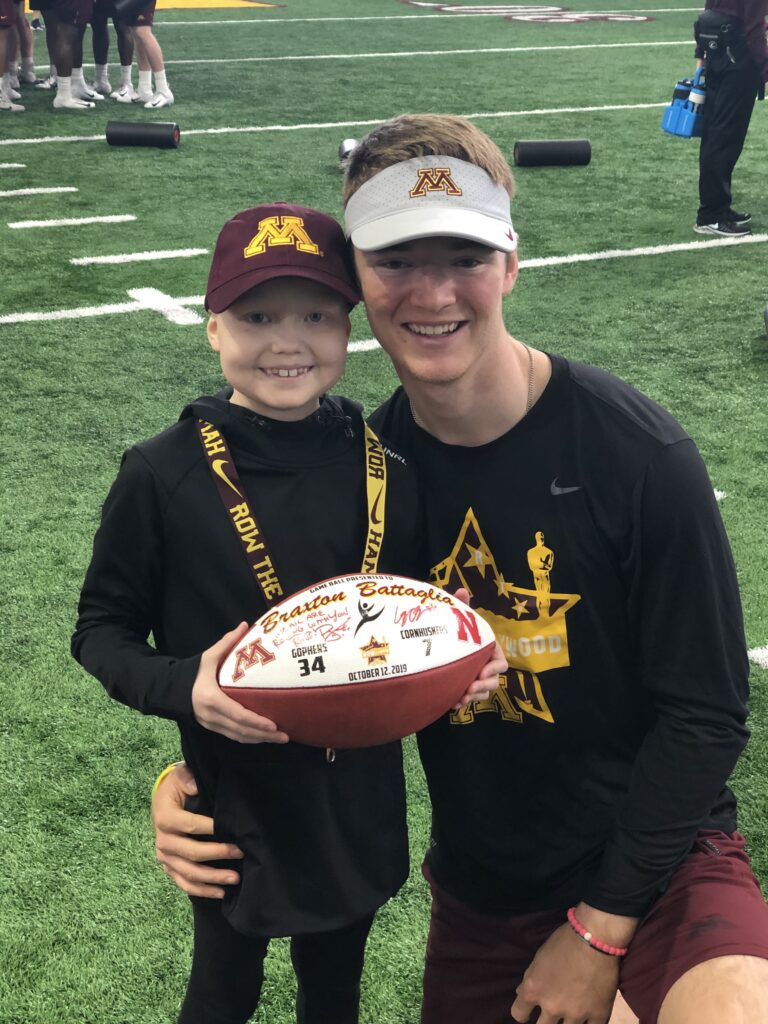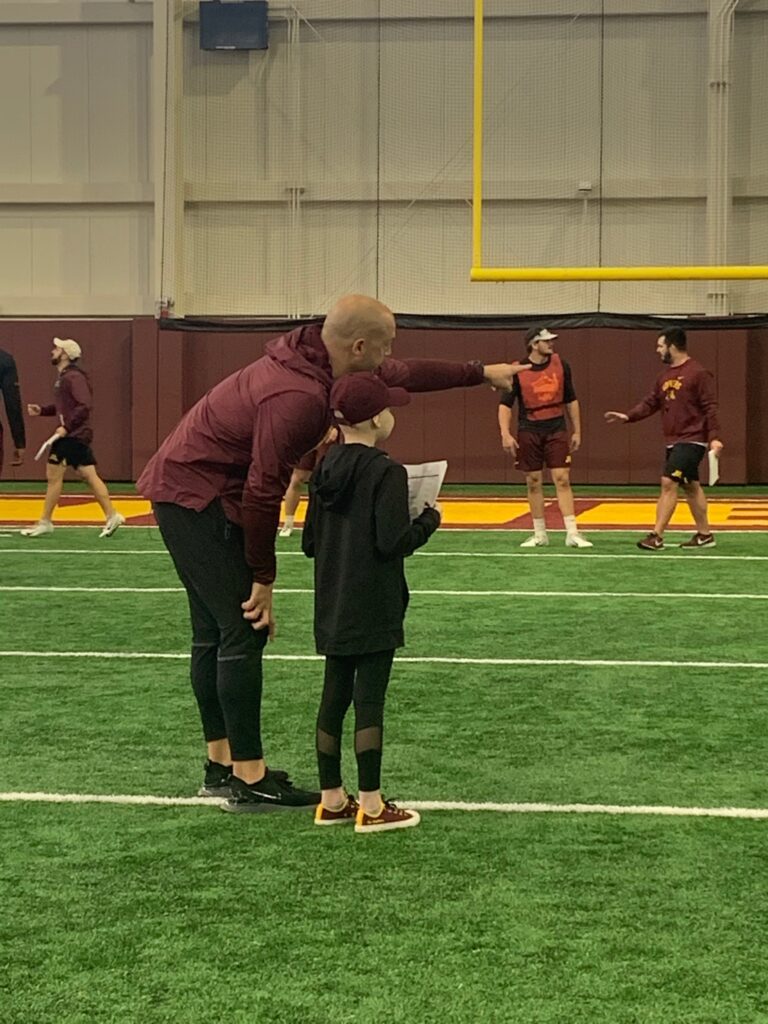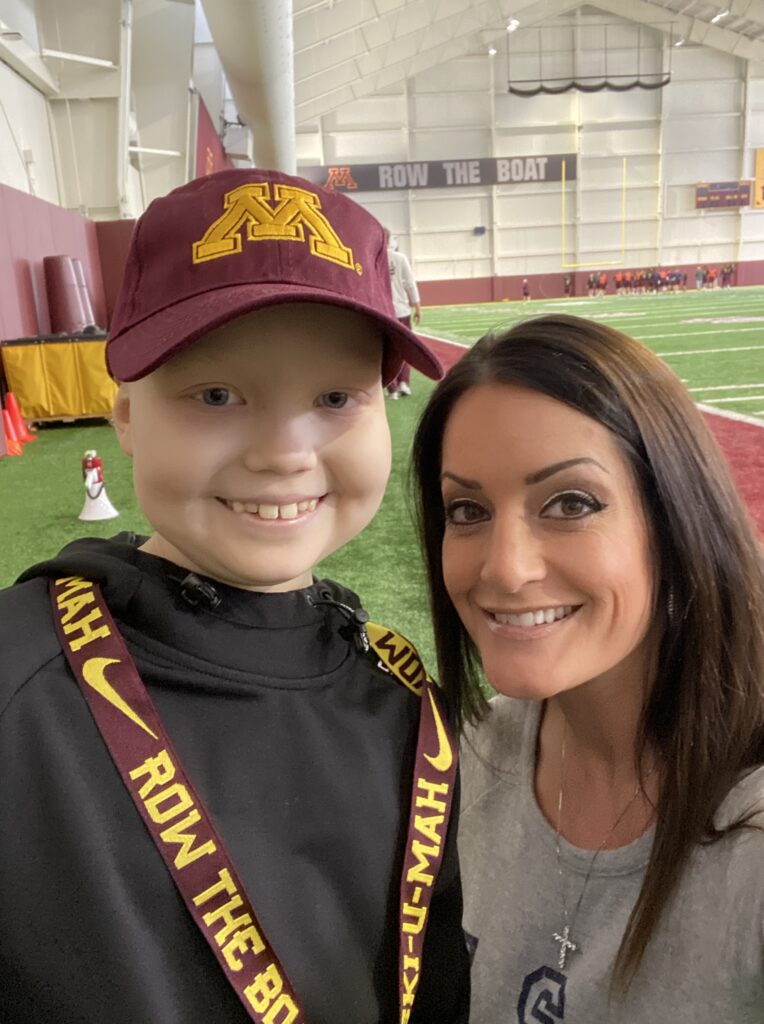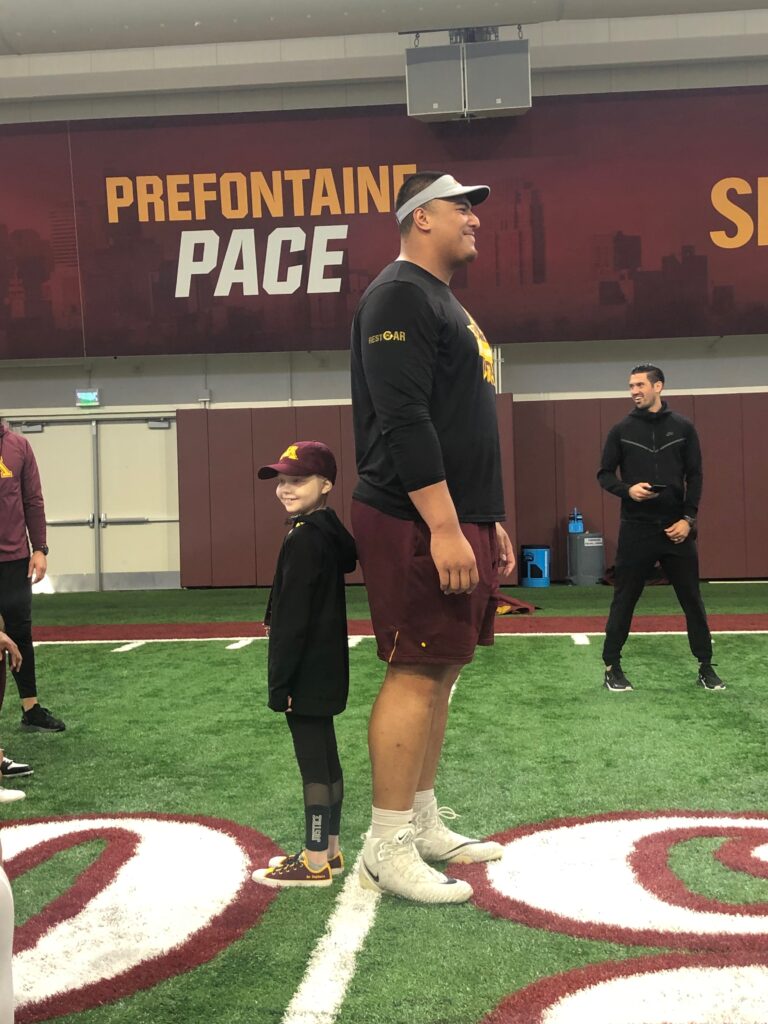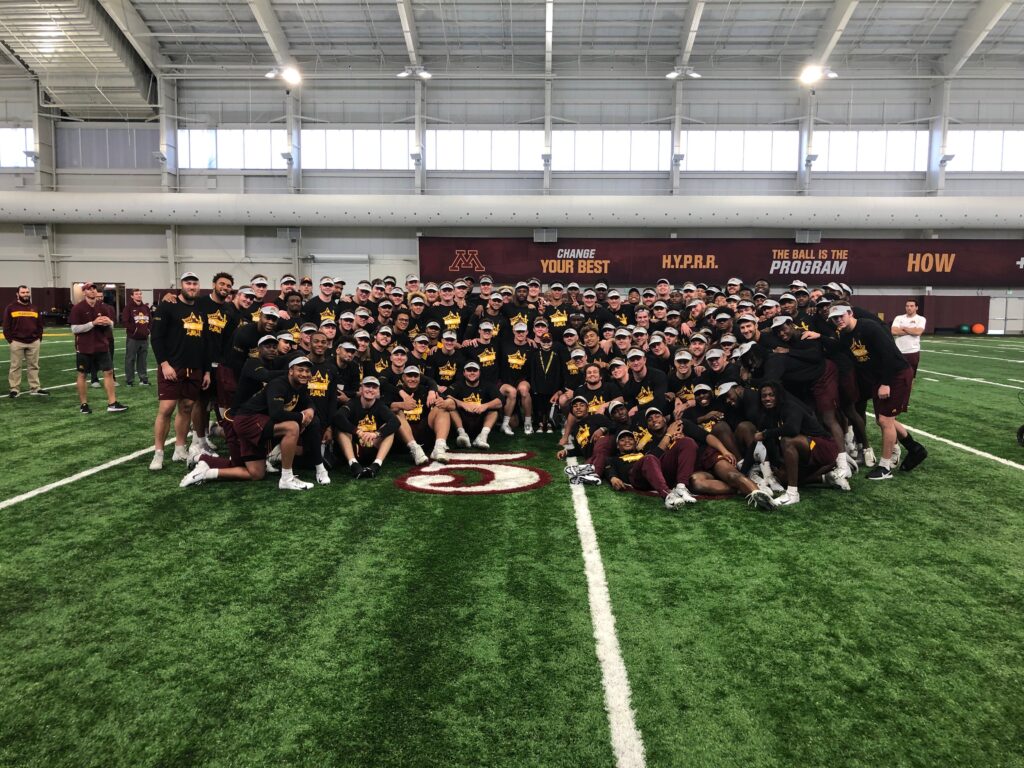 Thanks again to Coach Fleck, Heather, Casey, Daniel and all of the Gopher Football Team for an incredible afternoon. See you all Saturday!! Good Luck!
Also, a quick reminder our next TB1Fund event will be the Flippin' 5K hosted by TCT to help support TB1F. The race/walk/relay will be November 16th and we are hoping for a great turnout. For more info or to register, click on the image below. If you can't participate, but would still like to contribute, please consider making a donation on the TB1Fund Site.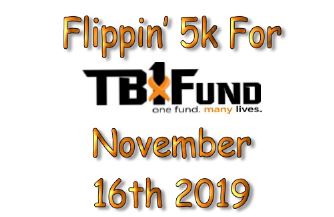 And lastly, we'd like to ask everyone who reads this page to also keep Brax's good friends Bella & Megan in their prayers. Bella is good family friend and neighbor who was diagnosed about a year ago with AML and has relapsed and is now being treated in Houston due the complexity of her case – please pray for her and her family as they continue their fight. We met Megan and her family on Floor 5 and became instant friends. Megan had osteosarcoma and finished treatment this summer. She is cancer free, however, she is experiencing heart failure due to the the chemo she was on. We are all hopeful they will get it corrected ASAP, but she will most likely need a heart transplant at some point, but they won't even look at that until she is cancer free for 1-2 years. So, again, we can't thank everyone enough for all the continued prayers and support for Brax and we kindly ask you to please add Bella & Megan to your prayer list as well. Thank you!
Total Page Visits: 2030 - Today Page Visits: 1