The last few days have been busy for Brax. Monday we had our consult with the radiation team to get the ball rolling. Brax will be starting radiation for 10 days starting in December. The treatment is pro-active in respect to there being no signs of cancer in the brain, but because at diagnosis they found it in her spinal fluid this is to kill any cancer that may be hiding out. It sounds like it should be pretty easy compared to everything she done thus far….easy for us to say.
On Tuesday, she had a treatment of Vincristine and Methotrexate and then went to visit her buddy Megan who is still in ICU but doing much much better. Keep the prayers coming! Tuesday was also the Viking's Huddle Halloween party. Kyle & Jordan Rudolph came up to the room to personally visit Megan while we were there which was neat and then we all went down to the lobby for the party – busy, but fun. Brax was wiped out by the time she got home.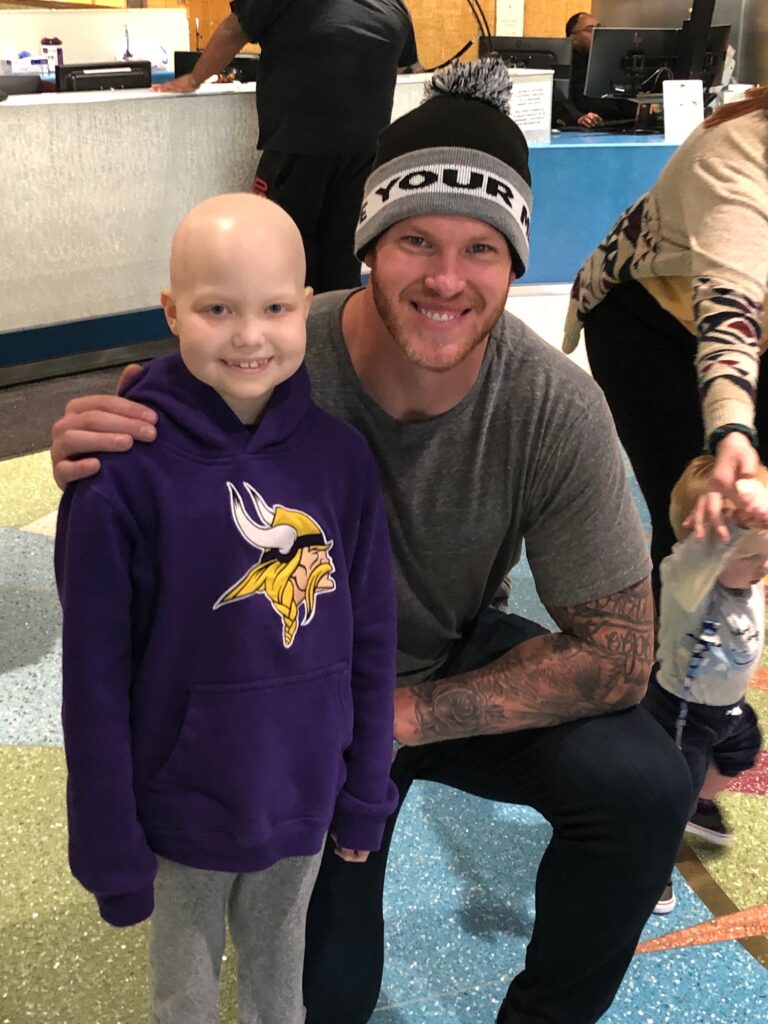 Wednesday was a BIG milestone for Brax! She finished her very last PEG treatment. This is Brax's least favorite of all treatments and also the one that causes the most anxiety due to the potential reactions, so we are all celebrating with her on this one.
Also, this week Brax received a letter from the U of M Head Women's Gymnastics Coach informing her that she has been inducted into the U of M Gymnastics Hall of Fame as the 2020 Abby Scott Courage Award Winner! We were thrilled to say the least. A copy of the letter is below.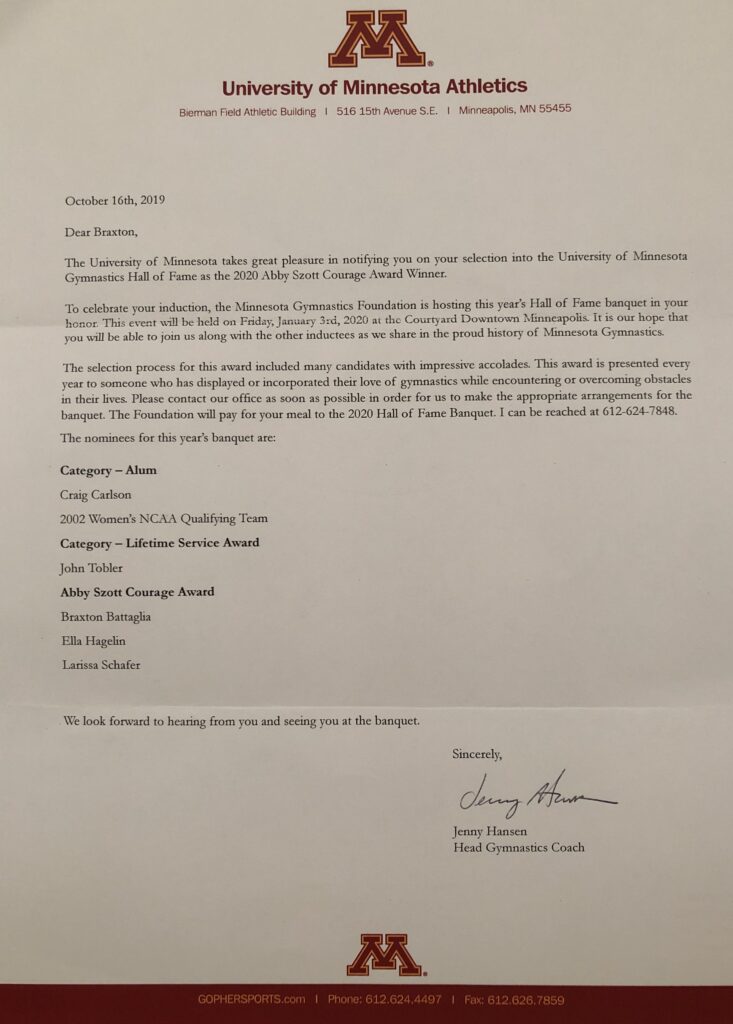 Another exciting bit of info….TB1F gear is starting to show up. If you want to order anything, please do as a percentage of all sales go back to the fund. Check out the store at the link here www.tb1fund.org/merch.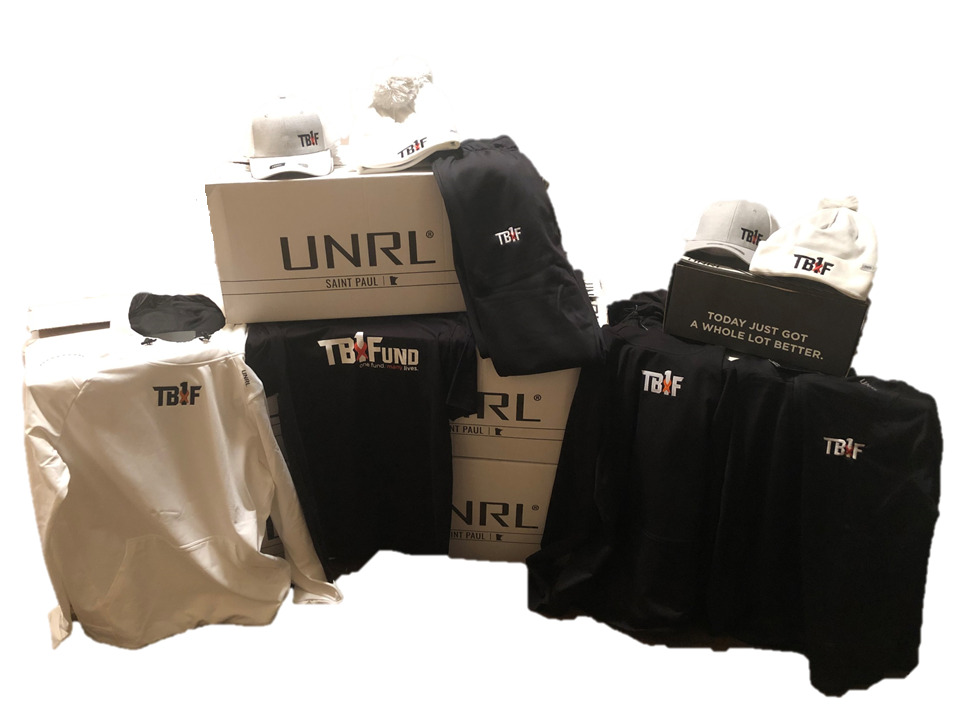 Also, we will start getting out all the donor swag as soon as able, so be watching for an email/text/phone call to confirm sizes.
If you haven't donated, please consider doing so. The fund is off to a great start and Brax is looking for to start helping families and patients.
And lastly, the Flippin' 5K is coming up fast on November 16th! You can register by calling the gym or by filling out the registration form at the link below: www.tb1fund.org/downloads
Total Page Visits: 1163 - Today Page Visits: 1