A Fighter, An Athlete, A Gymnast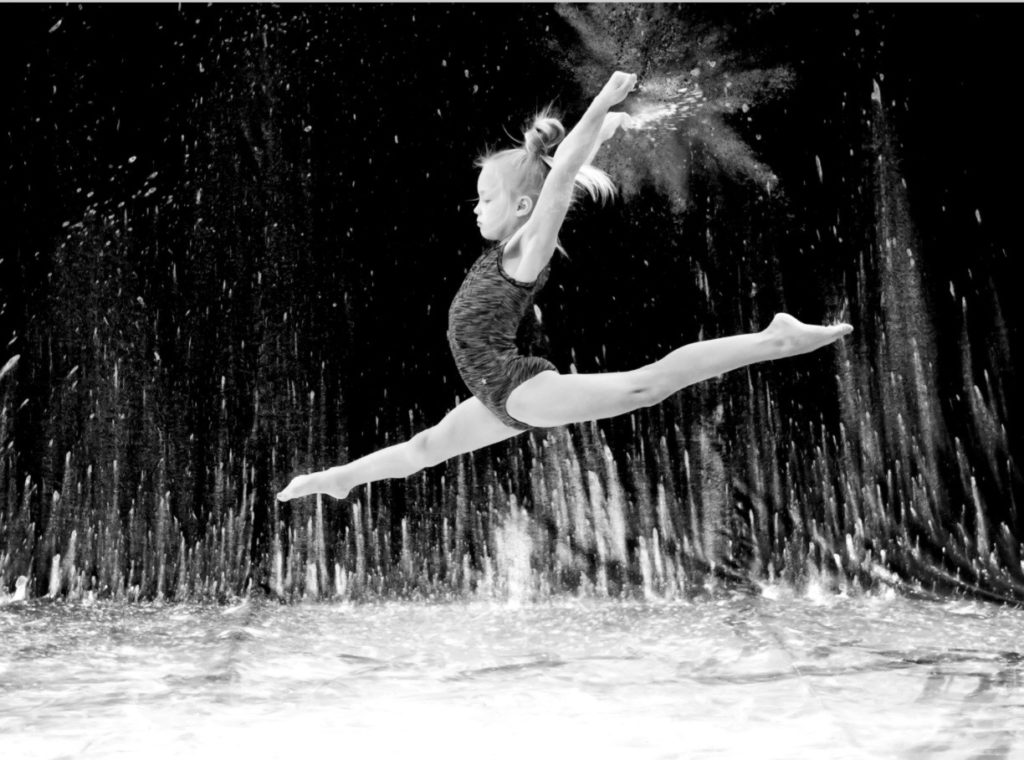 Age: 13 (9 at diagnosis, 12 at relapse)
Grade: 7th (3rd at diagnosis, 7th at relapse)
Hometown: Blaine, MN
School: Westwood Intermediate School
Family: Mom (Erin), Dad (Dan), Brylee + Riggs & Ranger (Dogs)
Favorite Sport: Gymnastics
Favorite Color(s): Coral & Gray
Favorite Food(s): Buttered Noodles
Favorite Beverage(s): Sprite
Favorite Desert(s): DQ Blizzards
Favorite School Subject: Social Studies
Favorite Event: Uneven Bars
Favorite Book: Savvy
Favorite Movie: Any gymnastics movie
Favorite Animal: Dolphin
Favorite Vacation Spot: Bahamas
Favorite Athlete(s): Grace McCallum, Maggie Nichols, Simone Biles , Kyle Rudolph, Jason Zucker
My Story
[Jan 2019] I was born in Wyoming, MN and lived in Forest Lake for a year before mom and dad moved to Blaine. I was a FAT baby/toddler and my dad still teases me about that. Mom put me in rec gymnastics when I was 3 for something to do. I wasn't very good – maybe the worst in my group, but I liked it! I continued rec gymnastics for a couple of years and then started pre-team when I started school. I really enjoyed starting school and trying new sports, but was really enjoying gymnastics as my skills improved. In 1st Grade, I transitioned to the Xcel Bronze team at Perpetual Motion in Blaine and finally was able to compete – now things started to get FUN!! However, after the season my coach left and with her leaving and no real forward plan for the gym, she recommended that I go look/tryout at Twin City Twisters in Champlin. She made a phone call to get the ball rolling. We have been there ever since and loving it. I moved into the JO program and competed Level 3 last year and Level 4 this year….thankfully.
I say thankfully, as this past May I started feeling crappy. My wrist really started hurting and we didn't know why. We initially thought it may be an overuse injury as we spend a lot of time at the gym, but it was strange that no others were experiencing it and I had never had it previously. My parents took me to an orthopedic who believed it may be a stress fracture and put me in a cast. This made practice challenging as you can imagine and our Wisconsin Dells trip wasn't nearly as fun with my arm in a plastic bag at the waterpark. I continued to practice and condition, but more joints started to hurt. First my ankles, then my knees, then my shoulders and finally my other wrist, but the funny thing was they never all hurt at the same time. Every morning it seemed like one spot was better, but one had gotten worse. After my 2nd wrist started hurting, we went back to orthopedic and he recommended taking a break from gymnastics and gave me a brace for my other arm – so not only did i have a cast on one arm, but now I had a brace on my other and was told I should take an extended break from gymnastics. I was very sad to say the least. At this point my mom brought me back to my pediatrician, Dr. Saha, who ordered blood work. We got the blood work back and it showed me having a low white blood count and possibly having an autoimmune disease. We were referred to the U of M to see Dr. Bullock (my rheumatologist) in August.
After seeing Dr. Bullock and having both a physical exam and blood work they determined that I had polyarticular juvenile idiopathic arthritis (JIA) – meaning I had arthritis in many joints and no real cause. The good news was we finally knew what was causing my issues, the bad news is there is no cure, but with treatment it can go into remission and I can live a normal life.
We didn't know how long it would take for me get back to feeling good (and back to the gym – if you can't tell I went from liking gymnastics to LOVING it over the last few years). We started weekly methotrexate shots (in my butt – yay). The shots went really well and I had no side effects and started feeling really good really fast. In October, I went back for my first follow-up visit. Dr. Bullock was surprised at how well I was responding/feeling and my blood worked confirmed how I was feeling, as my inflammation numbers were GONE. I was able to compete the full season of gymnastics. My initial goal was to make it back for the last meet in December and here I am feeling very good (out of shape, but easy fix 🙂 ) and competing the first meet of the season. Things were going great. In fact, at my next follow-up in December with Dr. Bullock they declared my JIA clinically inactive. We were all so happy that treatment worked and worked so quickly.
The season wrapped up in December and things were going awesome – school and gymnastics were great. Christmas was awesome, New Years and the baptism of my new cousin on January 6th was great. Then things took a turn – I came home from practice on Tuesday, January 8th with a headache. Brylee had just got a new skill at the gym that day and was getting all the attention, so my parents thought maybe I was just crabby/jealous – yeah right, not me…hahaha!! I tried going to school the next day, but was only able to make it for half the day and came home. I was still having headaches and very tired. I didn't go to school the next two days. And just so everyone knows, I had never missed a day of school for being sick until I got the flu in 2nd Grade – I love school and don't get sick. Anyways, over the next couple weeks things didn't improve and I was seeing Dr. Saha regularly who was in contact with Dr. Bullock to determine a game plan. Cancer was not on anyone's radar at this time…………
But here we are one month later fighting Leukemia with only ONE option – BEATING leukemia. Or as my 4 year old cousin tells me "kick cancer in the nut-balls." Oh boy, little boys and the things they say 🙂
Thank you to everyone for the prayers, visits, shoutouts, gifts and love.
I GOT THIS!!!
-Brax
[Nov 2022] Relapse.
Total Page Visits: 3617 - Today Page Visits: 1