Hey everyone! We hope everyone is well and was able to celebrate Christmas and New Years with family and loved ones.
We are going to put a pause on Brax and TB1Fund for January and focus our attention on our good friend and and neighbor, Bella, who was initially diagnosed with cancer shortly before Braxton at the end of 2018 and is still fighting her extremely rare type of blood cancer for the 3rd time!
Bella, her twin sister Ava, and their Team, tWIN it for a CURE are just starting their 7-week fundraising kickoff for the LLS's Student of the Year Campaign. We know many people that follow/support Brax and TB1Fund know that our mission is immediate impact items/day brighteners for kids and families going through the cancer diagnosis and treatment. The LLS's mission is focused on research and development with the end goal of BEATING Blood Cancer.
This is a very focused and time sensitive campaign running for 7 weeks. Here is a little more info shared by Bella's mom Marla on Facebook.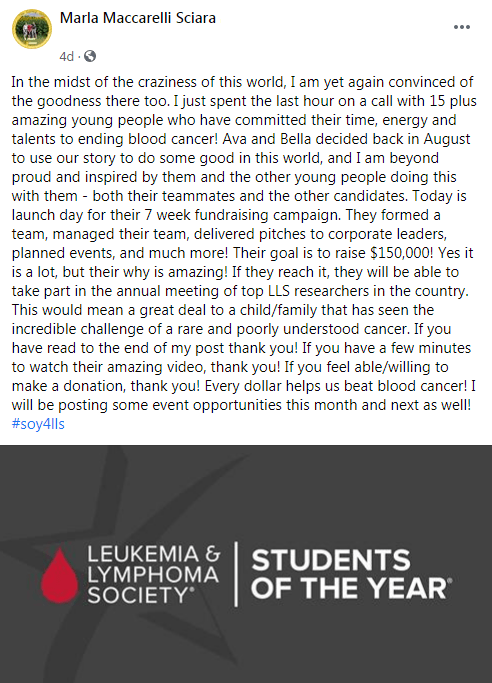 Please watch the video below for some more info on Bella, her journey, and tWIN if for a CURE's goal for this 7-Week Campaign. There are many ways to get involved, be it eating at Chipotle-Blaine on Tuesday, January 12th (tomorrow or today depending on when reading this), buying LLS Game Cards, or simply making a cash donation to the Team's page – everything adds up and will make a big difference in Bella's fundraising goal.
The first "community" event will be tomorrow, Tuesday 1/12 @ Chipotle in Blaine from 5-9PM. See the flyer below. Burrito Tuesday? 33% of all proceeds will go to tWIN if for a CURE's fundraising. Easy way to grab dinner and DO GOOD!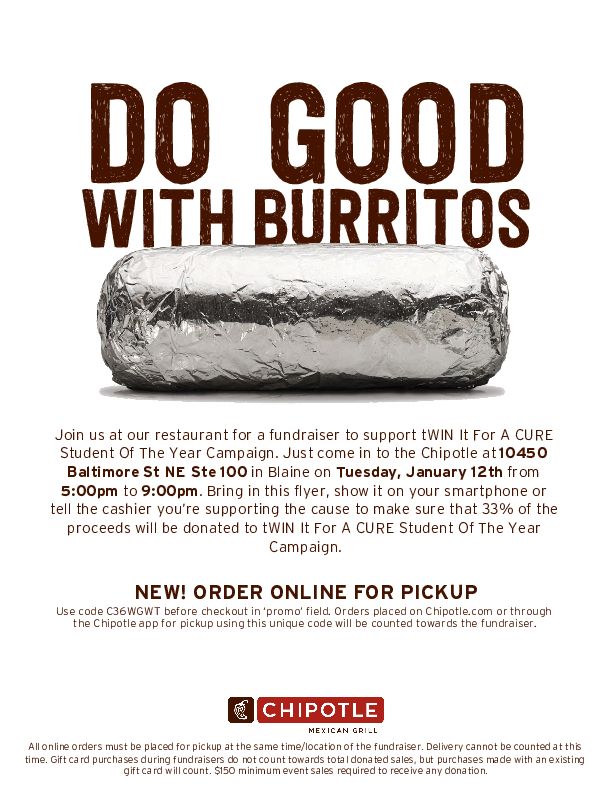 Burritos, not your thing? Maybe you like the thrill of "game" We have you covered! LLS Game cards are avail NOW! Make a cash donation and get your game cards now! For more info please visit the link below. Nice work Evelyn!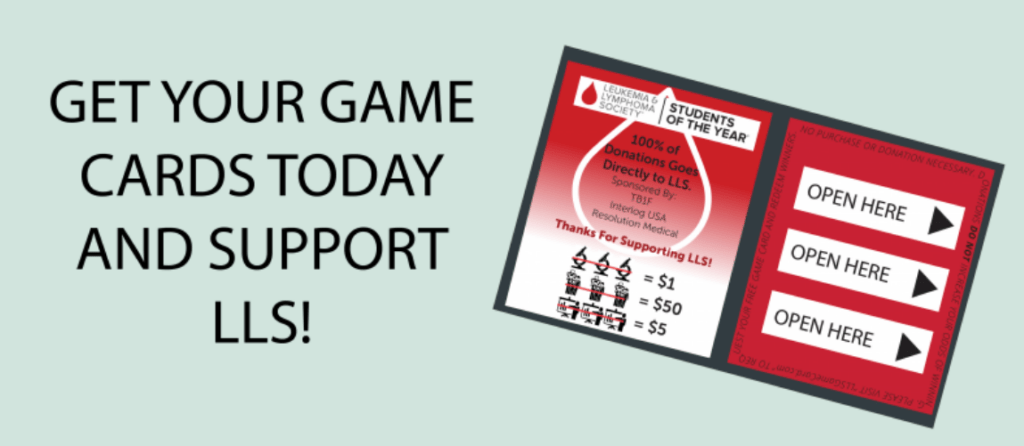 Or, maybe, you just are the traditional donor Rock Star who simply wants make a cash donation. If so, please visit Bella's site.
www.tinyurl.com/BellaAndAva2021
Whatever you choose, we appreciate your support of our good friend Bella and her amazing family.
Nothing about cancer is easy, but having friends and family who support you unconditionally is like no other. We have experienced this personally over the last 2 years and in keeping with our commitment to get involved, stay involved, and make a positive difference in the lives of families going through cancer continues to be Brax's mission.
And as always, please continue to keep Brax, Bella, Blake, Casey, Megan & Jake in your prayers! We have a close connection with this circle and we will win! We Got This!
Total Page Visits: 2161 - Today Page Visits: 1