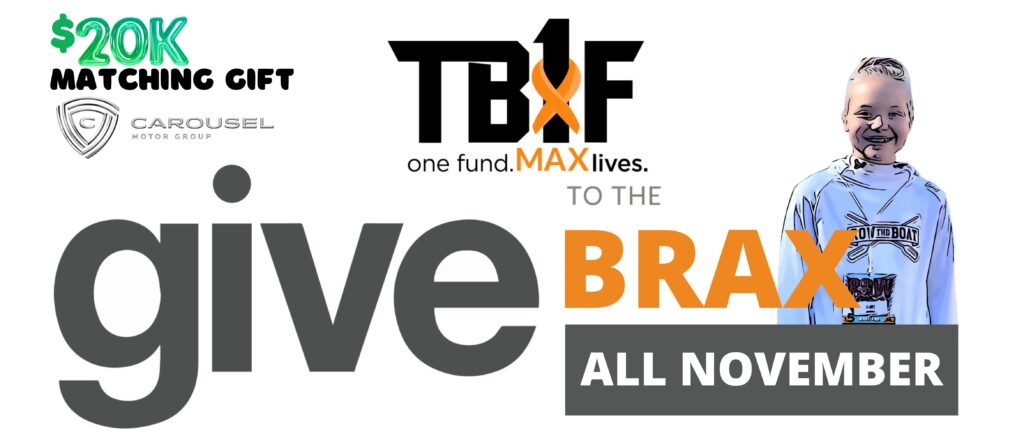 It's almost time!!
Give to the Max 2023 is Thursday, Nov 16th! This is the single biggest donation day of the year for our foundation and this year Carousel Motor Group has stepped up again with a huge $20K matching donation. Please consider making a gift of any amount – $5, $20, $100. Every dollar donated with be matched dollar for dollar up to $20K!!
As an added bonus, all donations of $5 and above will receive (1) entry for every $5 into a drawing for 1 of 2 Brax Packs (swag bundle picked out by Brax for you, which also include either a signed PJ Fleck Book or signed Jason Zucker Give16 x TB1F Hat!)
In addition, all donations of $25 automatically get a TB1F Good Vibes Coozey and all donations of $50 or more automatically get a TB1F Good Vibes T-shirt (if desired).
Help us help others this November and DOUBLE your impact.
It takes less than 3 Mins and EVERY $5 counts!
Visit www.TB1Fund.org or Text TB1Fund to 56651
***WINNERS DRAWN MONDAY 11/20, BUT MATCH RUNS ALL MONTH LONG***