Brax started the next phase of treatment called Continuation 1. This phase is a mix of several types of chemo – 10 to be exact. The first week was tough due to steroids more than the IV, IT, and oral chemos. Steroids used in high doses act like a chemo in leukemia treatment. Unfortunately steroids are a big part of Brax's treatment plan. After the first 10 days Brax started to feel pretty good and had a couple easier weeks. She was able to attend birthday parties for her baby cousins Maisy & Siena who both turned one. Brax & Bry also wanted to host Easter brunch. It was nice for Easter to feel pretty normal with us attending church together as a family, enjoying brunch, and watching the Masters. Her counts were good for the most part so she was able to see some friends, go up north for a few days, and just be a teenager for a bit.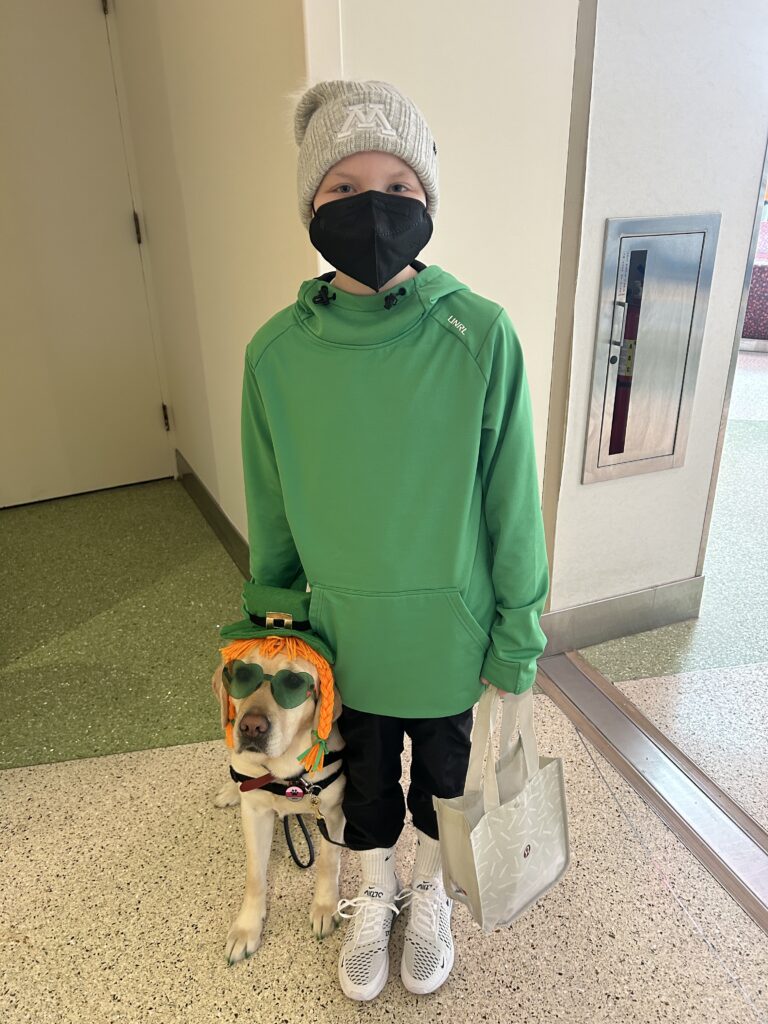 April 10th was National Siblings Day and TB1F wanted to celebrate siblings and the important role they play during treatment. We partnered with our friends at Red's Savoy Pizza and treated patients and families to dinner. Speaking of siblings, for those of you who may not know, Bry had a fall on bars at gymnastics and dislocated & fractured her right elbow and also had a less severe fracture to her left. She was bummed to have to miss her State meet, but had a blast cheering her Level 7 TCT team to a State Championship. Elbows are tricky and it is a long recovery process, but she is doing what she can to get back to doing what she loves.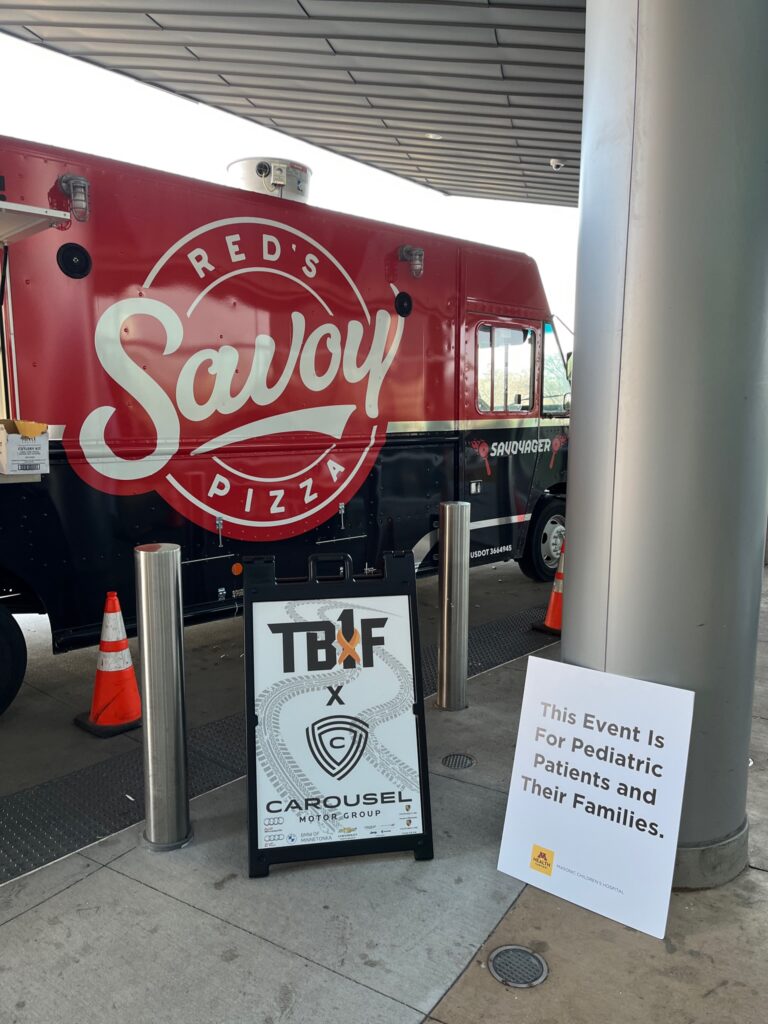 Brax was excited to go to Top Golf for the first time with Grandma & Grandpa. She has been wanting to go for awhile and one of the positive things about going to school online at home is the flexible schedule. She had a blast and is looking forward to spending more time golfing this summer. Brax continues to go to physical therapy and has made a lot of progress over the past couple months.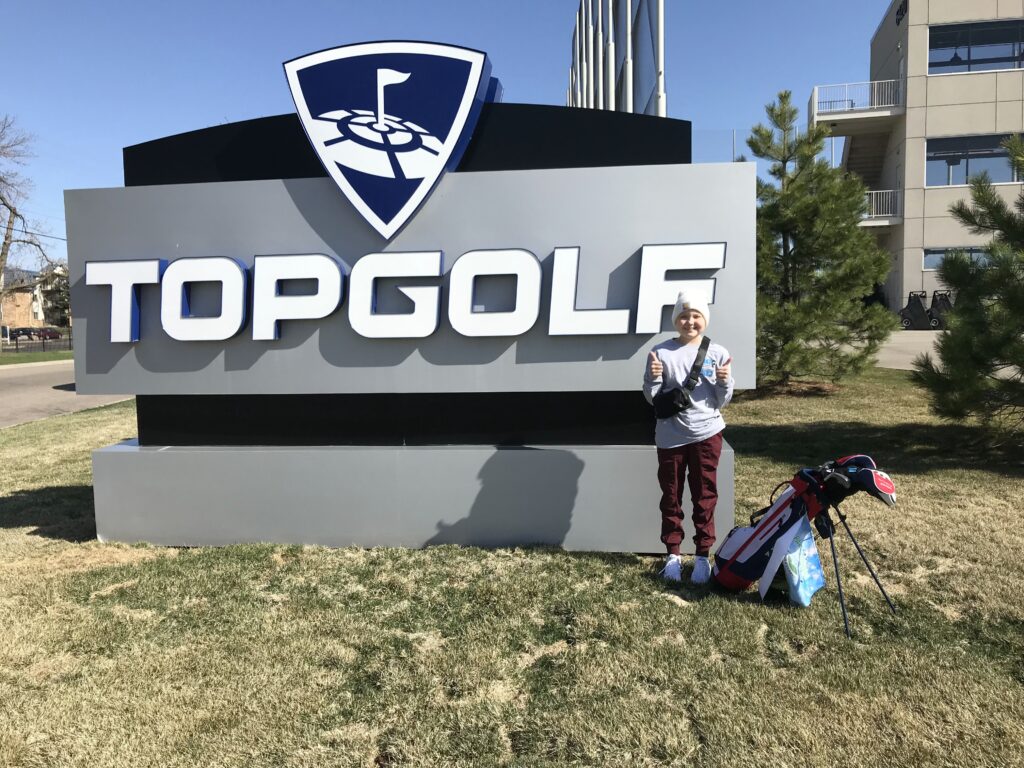 Friday, April 28th was set to be a big day – Brax was hoping to start the final (and toughest) phase of this Continuation block of treatment and it was the the same day as the 3rd Annual Champion's Cup. Brax did not make counts (ANC & Platelets needs to meet a certain criteria in order to start the next round of treatment) and she was not able to attend the event in person this year due to being immune compromised. The event was a huge success with TB1F raising over $410,000 for the event and over $1.1Million since Brax created her foundation in September 2019. Huge thank you to all of our sponsors, partners, and donors that continue to support Brax and TB1F.
Since Brax had her treatment delayed she was feeling good enough to attend the Scheels Eden Prairie Family Fun Day. This event made it possible for Scheels to donate $5,000 to TB1F to help brighten the days of patients and families at M Health Fairview Masonic Children's Hospital. Scheels in Eden Prairie will be the location for our 3rd Annual Putt 4 Patients presented by BMW of Minnetonka on Saturday, June 10th, 2023. Tickets and more info are available at Putt 4 Patients Info This event is whole-family friendly afternoon.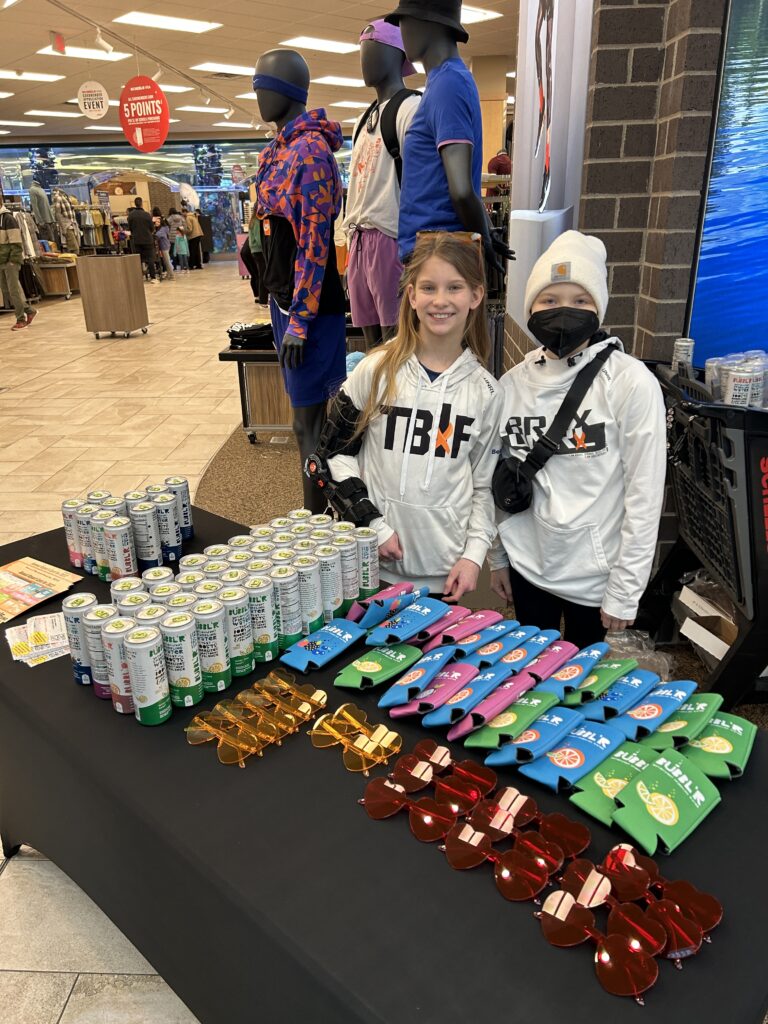 Finally, we and Brown Boys Benefit had the pleasure of meeting Michael Ray who will be this year's headliner at our 2nd Summer Sounds Charity Music Festival. The concert will be Saturday, July 15th at Willow Tree Winery in Ham Lake and you won't want to miss it! Tickets on-sale now Summer Sounds Info These are selling fast due to Michael adding our stop to his 2023 National Tour stop. Alannah McCready is back to open the show again this year too!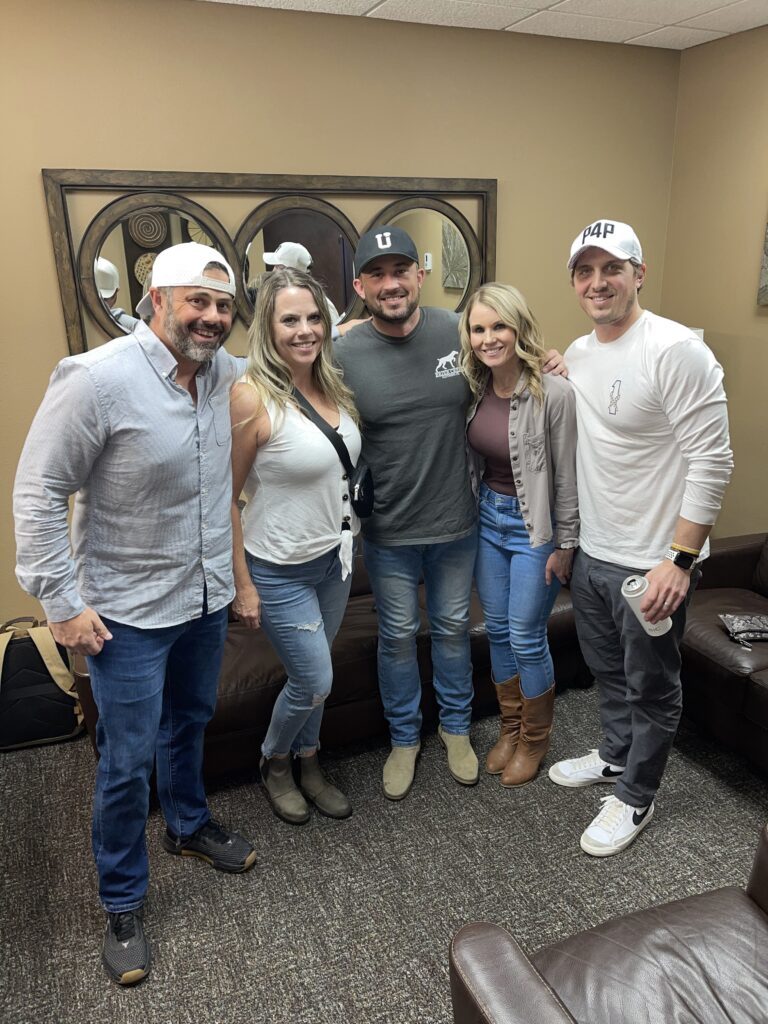 More importantly than anything we do is the health of our kids and we'd ask that you continue to keep Brax in your prayers as well as her buddies, especially Megan and Casey right now. We will update again in June!
Total Page Visits: 1035 - Today Page Visits: 1