Brax's counts were great this past Tuesday and she officially started Maintenance! This is the final phase of treatment and will last until the end of May 2021. Yes, it's long, but things should be much smoother sailing and we should be able to get back to "normal" life – school, sports, travel, etc. The first two weeks of Maintenance, Brax will have cranial radiation due the ammount of Luekemia found in her CSF (spinal fluid) at diagnosis. This is what put her into the Very High Risk category as well. We have been told radiation should go very well, with no major side effects. The most common side effect is that some kids feel tired, but usually that is a delayed response and they don't feel it until radiation is done. At this point, after everything we have been through, if feeling a little tired is the worst of it, we will gladly take it.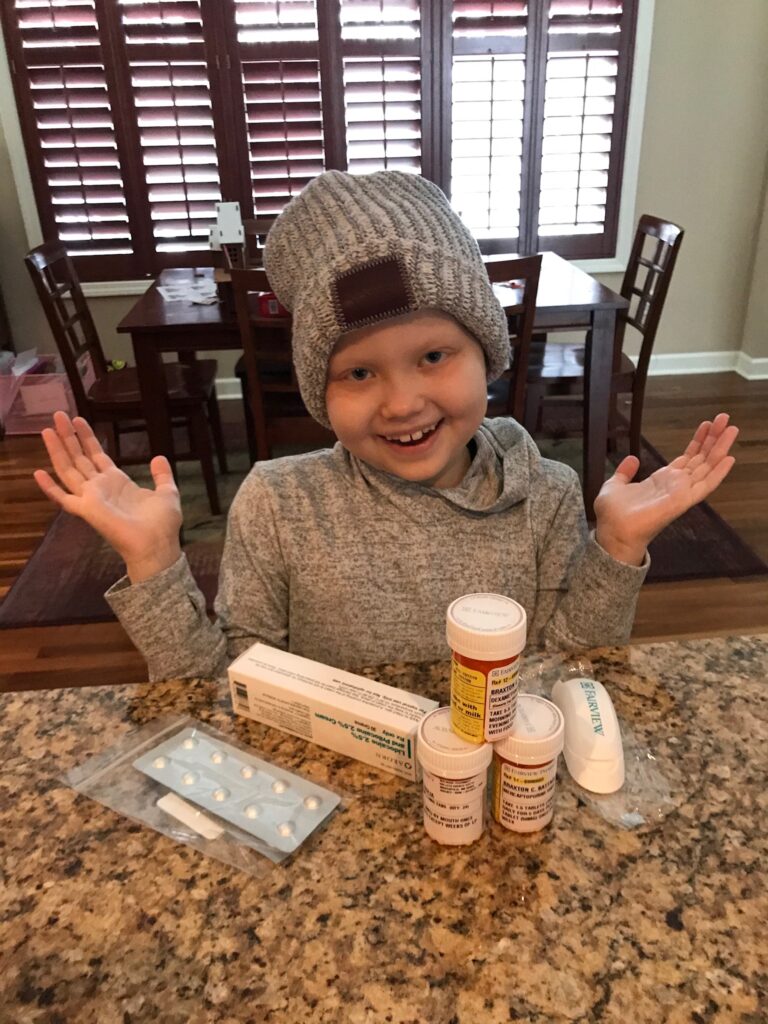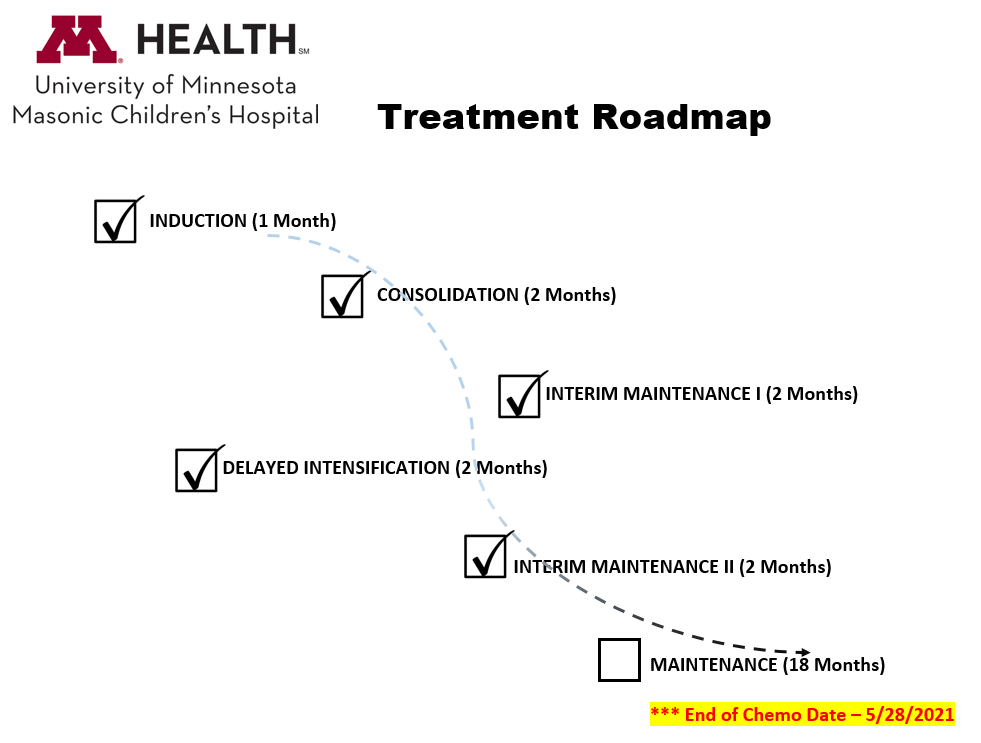 In other news, Brax got a personal tour of the Viking's Practice facility this past Monday. They rolled out the red carpet for her and showed her a lot of areas normally restricted (ie. Locker Room, War Room, etc) Thanks to Michael @ UNRL for coordinating this with Glenn and the Vikings.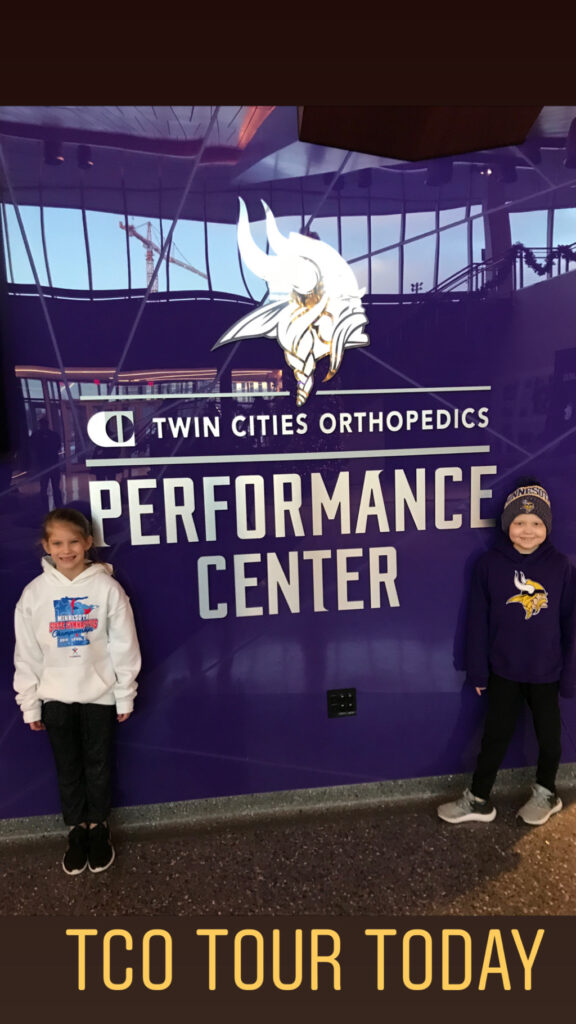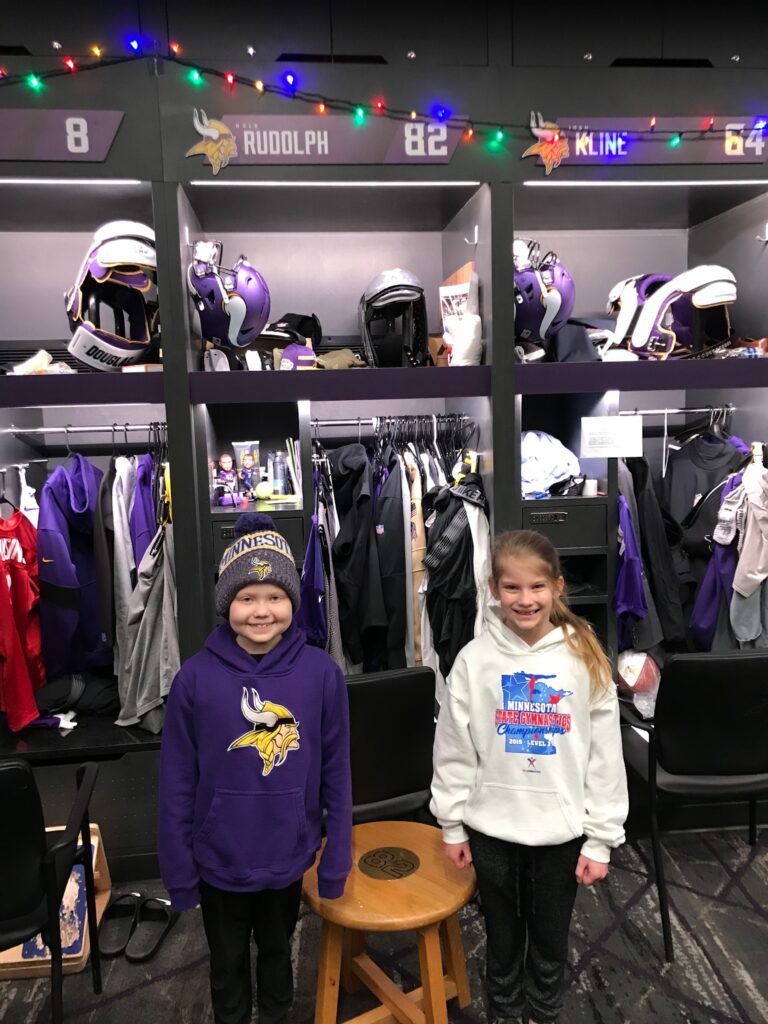 Also, some more exciting news! Brax was cleared to travel to the Outback Bowl in Tampa on New Year's Day! She initially didn't think she'd be able too, due to timing of radiation but Dr. Sadak had her schedule worked out so we can head down for a couple of days. She's thrilled, we're thrilled! Thanks Dr. Sadak!
And for the cherry on top of week, this past Friday Brax was invited to give a speech to the Gopher Football team about her story. Coach Fleck asked her some time ago if she'd be willing to come in during bowl week prep and do that and she, without hesitation, agreed. She wrote the speech herself and she did a great job! If you haven't seen it yet, check it out. It's on our Fun Stuff page or you can click HERE to get there.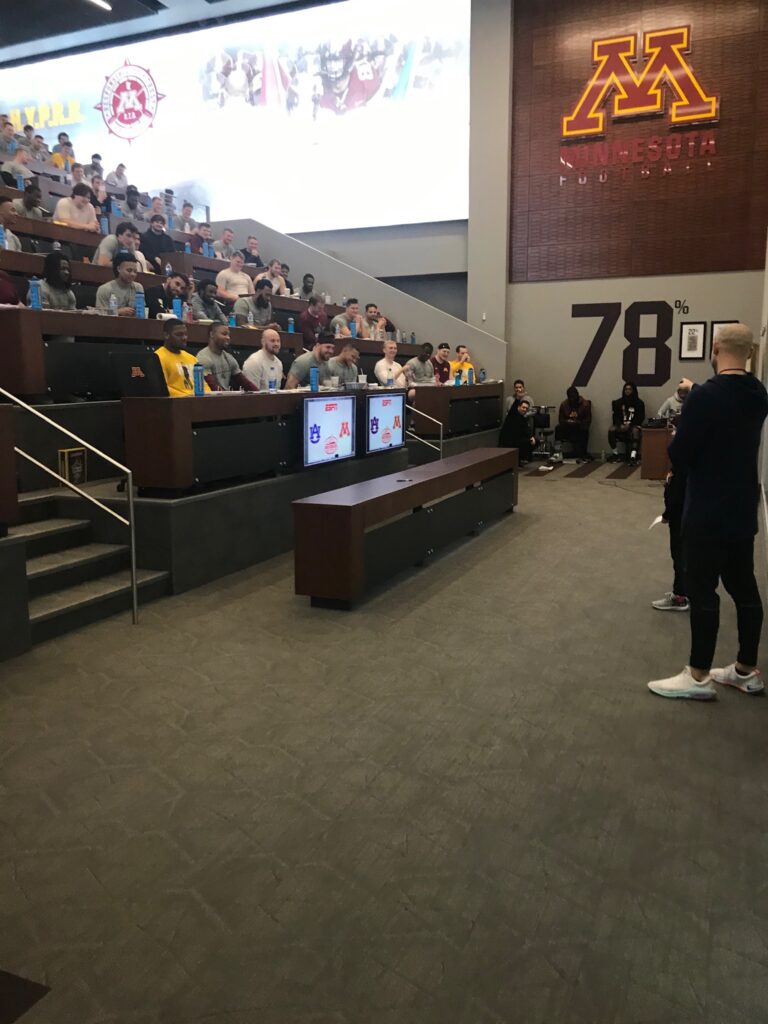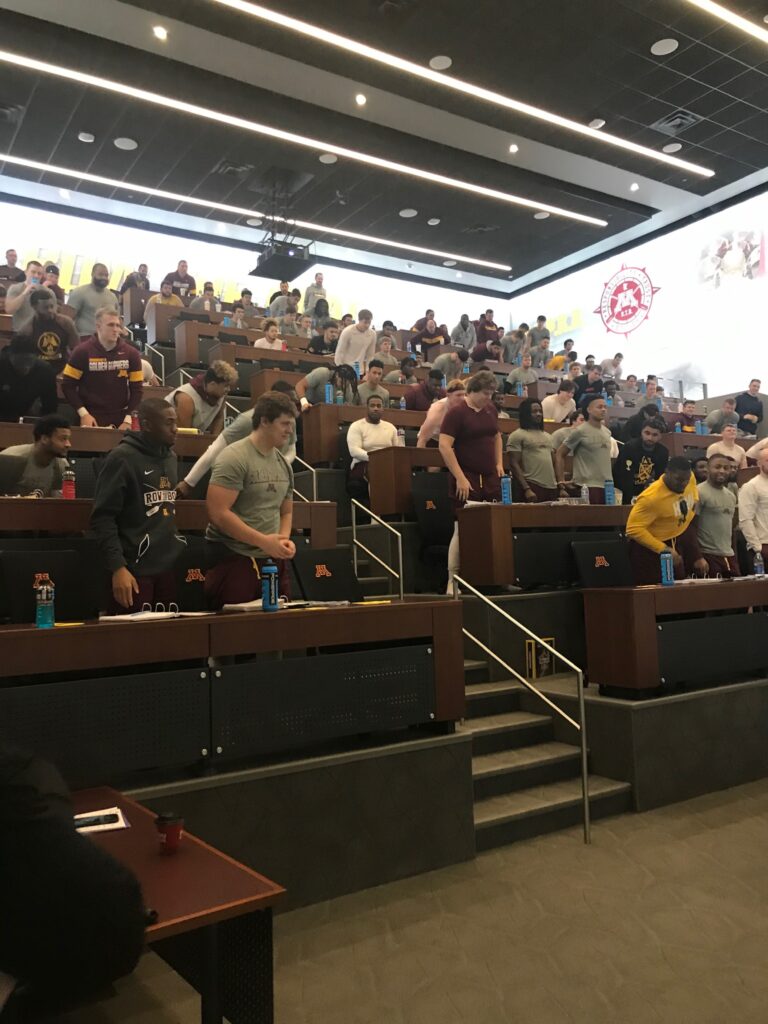 Brax is feeling really good overall and we are hoping it will just continue to improve. It's been a really good few weeks and it's so nice to see after such a long year.
And quickly, thanks to everyone who has donated or given gift cards during our 12 Days of Swag campaign. And if you haven't, you have until midnite on Christmas Eve! Any donation (any amount) will be used toward food gift cards for U of M Families and you will be entered into a drawing for 1 of 12 TB1Fund Clothing items. Winners announced Christmas Day!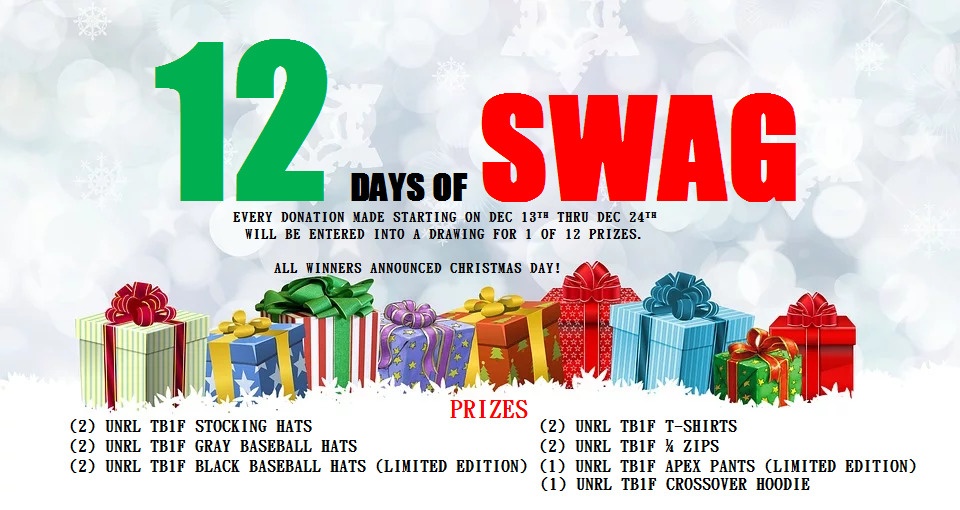 Thanks as always, to EVERYONE, who has and who continues to keep our family in their thoughts and prayers. It's been a tough year, but we are coming out of this stronger than ever.
Brax and the entire Battaglia Family are wishing you and your families the Merriest Christmas and Happiest New Year! We are excited for 2020!
****BUDDY UPDATE: Brax's good buddy Megan was discharged this past week and will be home for Christmas – so AWESOME! Casey's spot of cancer was remove and no further chemo needed – just more frequent scans – so AWESOME! And, Bella will soon be home to start treatment much closer to home at Masonic and things are going in the right direction for her too – so AWESOME!