Friday, May 12th Brax made counts and was able to start the final phase of the chemo block Continuation #1. It was a big day of treatment consisting of an LP w/chemo, 2 – IV chemos, chemo pills, and 4 days of IV chemo pushes. Brax had been feeling really good for the most part up until this treatment and it really kicked her butt. Brax was bummed she was not able to attend WineFest the next night since TB1F & our family were receiving The Ambassador Award from M Health Fairview Masonic Children's Hospital. I guess it wasn't meant to be since that very same night she spiked a fever and needed to go to the ER. We were all shocked how fast her counts dropped and she needed to be admitted. We knew this would probably happen at some point during this tough phase but it surprised us how quickly it happened.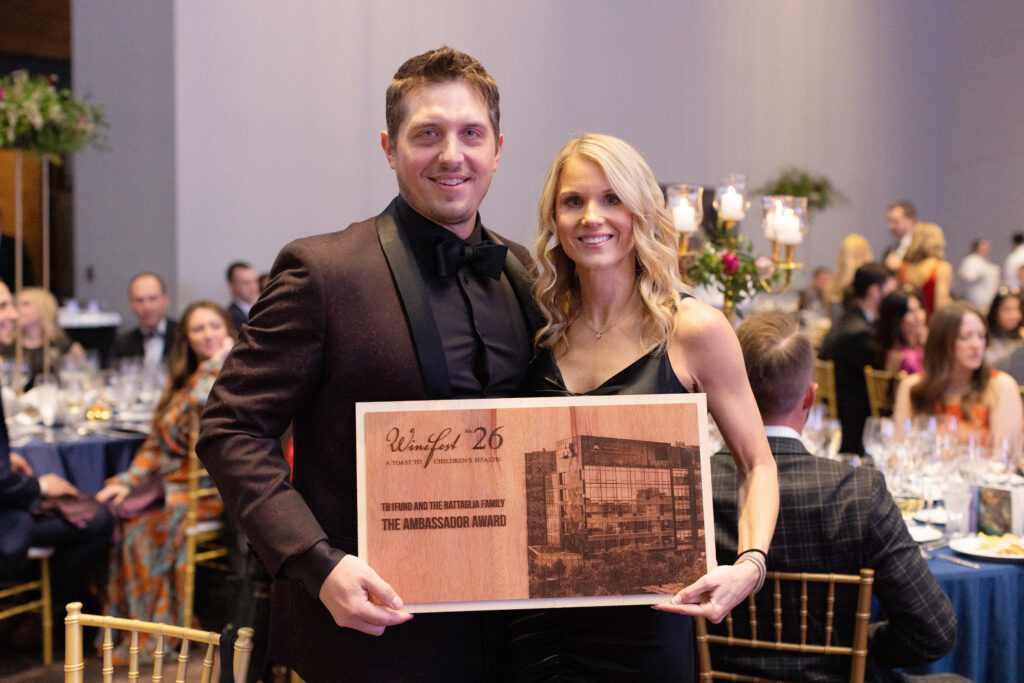 During what ended up being a 17 day hospital stay Brax felt pretty good once she got through the first few days of fevers. She was able to enjoy her first "Music Monday". This is a program that is presented by TB1F and features our friends from GenNow. DJ Mad Mardigan was in the Zucker Family Suite & Broadcast Studio to share is DJ talents. Patients are able to join in the studio or watch from their rooms. We were able to learn some DJ basics and enjoy a dance party where you can request songs and even mash them up. It was so much fun and Brax even wanted to go down to the studio after the broadcast. Bry was able to come visit Brax and they were able to take advantage of the EndZone and all it has to offer. This was Brax's first time visiting that space since her relapse and the girls had a blast doing crafts and playing sports (not too different from the time they spend together while at home) We are so thankful for the amenities and all the hospital has to offer to help patients have some fun while inpatient. Brax was discharged on Memorial Day and we were very thankful to be home and to grill and hangout as a family.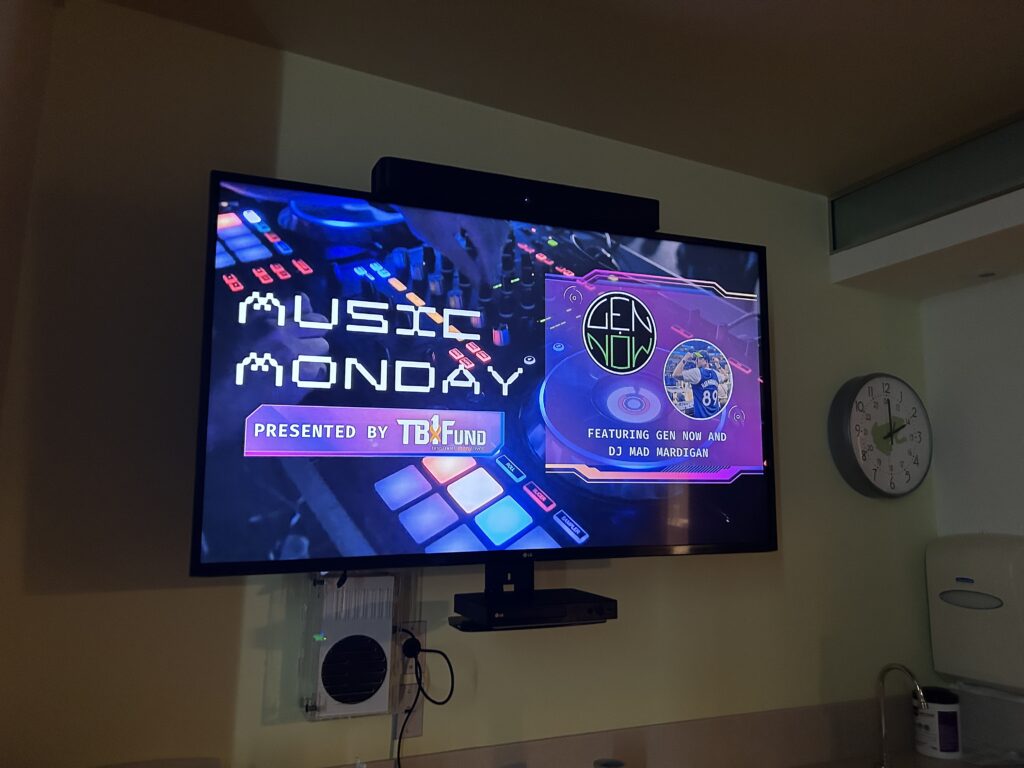 The girls wrapped the school year and Brylee was cleared to return to gymnastics just in time for summer training. We had our 3rd Annual Putt 4 Patients on Saturday, June 10th. This year the event took place at Scheels in Eden Prairie and it was a really fun day. Brax was very thankful she was able to attend and excited to see a great turnout of hospital families, friends, family, TB1F supporters, and Scheels shoppers. Check out the link below for a video recap from the day.
Putt 4 Patients 2023 Recap Video
On Monday, June 12 Brax started the 2nd round of Blin – the new immunotherapy drug. It was a 4 day inpatient stay so it seemed pretty quick compared to most of our stays at Masonic. She developed some flulike symptoms but that is very common when starting the drug.
Sunday, June 25th we hosted our 2nd TB1F Sibling Day at Top Golf! This event filled fast and we were excited to provide an opportunity for families to get together and have some fun.
Some other things Brax has been up to since we last posted include: PT, getting outside, seeing friends, family events (Max's birthday, Father's Day, Jim & Allie wedding shower) Pay it Forward Golf Tournament, Hailey's Grad Party, seeing a few movies in the theater, and all the excitement around the announcement of the 2024 Olympic Trials for GyMNastics taking place in MN.
We have one more really big event coming up this July (less than 3 weeks). We have settled on (3) fundraising events per year and they are all unique in their own way. But this July 15th we are bringing back our 3rd and final event of 2023, Summer Sounds, and partnering with Brown Boys Benefit to bring multi platinum recording artist Michael Ray to town. We are an official tour stop on his 2023 national tour and he will be supported by locally born, Nashville based country artist Alannah McCready. We are excited to bring an act of this caliber to a relatively intimate venue. If you are interested in coming to the show or would like to help volunteer, please see the link below. We do need to fill some volunteer spots still. If you already have your tickets, share with your friends and family. We want to #FillTheField on Saturday, July 15th.
Summer Sounds Tickets & Volunteer Opportunities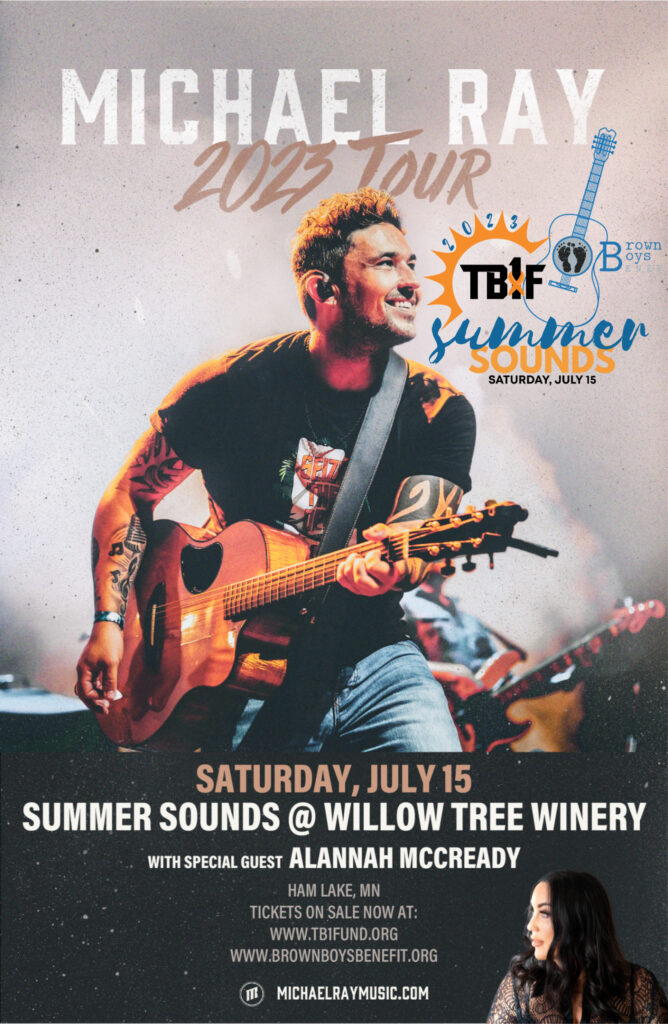 Total Page Visits: 1429 - Today Page Visits: 15