and Some Awesome Visitors!!
Today we got some more GREAT NEWS! Brax's CSF is now LEUKEMIA FREE, making her COMPLETELY CANCER FREE and on the best possible track. We have a long road ahead still and many months left of intensive treatment (6-8 depending) and then a couple of years of continued maintenance treatment,but we couldn't be happier for Brax and where she is and how she's responding. Today was a HUGE WIN!
Also, they initially told us they wanted her ANC to 500 before they discharged us, but with as good as she's doing and some other numbers doing really well, the Team is thinking we may possibly get out tomorrow (Thursday), which would be great.
Brax has been busy since our last post and feeling very good and very active, both walking and biking the halls, getting her PT in and even making an occasional trip down to the lobby to hit Subway and the smoothie shop.
As we mentioned, Coach Fleck and his wife Heather asked about coming over last week and they showed up on Tuesday AM. Coach had a bunch of cards, all personally hand written, from 106 of the players and staffers – how cool is that! Brax read every single one. There were a handful that really caught her attention and one of those players actually stopped by today. His name is Casey O'Brien and he knows Brax's situation very well. Casey has beaten cancer 3 times and is still going thru treatment. He said when heard about Brax from Coach Fleck during a meeting, he wanted to stop by. It was great getting a chance to meet him – awesome kid!!
Thanks again to Coach Fleck and the football team for being huge supporters of Brax. We can't thank them enough for the time and energy they have put into keeping Brax upbeat and encouraged. Thanks U of M Football!
And, again, (we can't and won't stop repeating this), THANK YOU to everyone for everything. This first month has been as good as we could have asked for in every respect under these circumstances and we are truly grateful!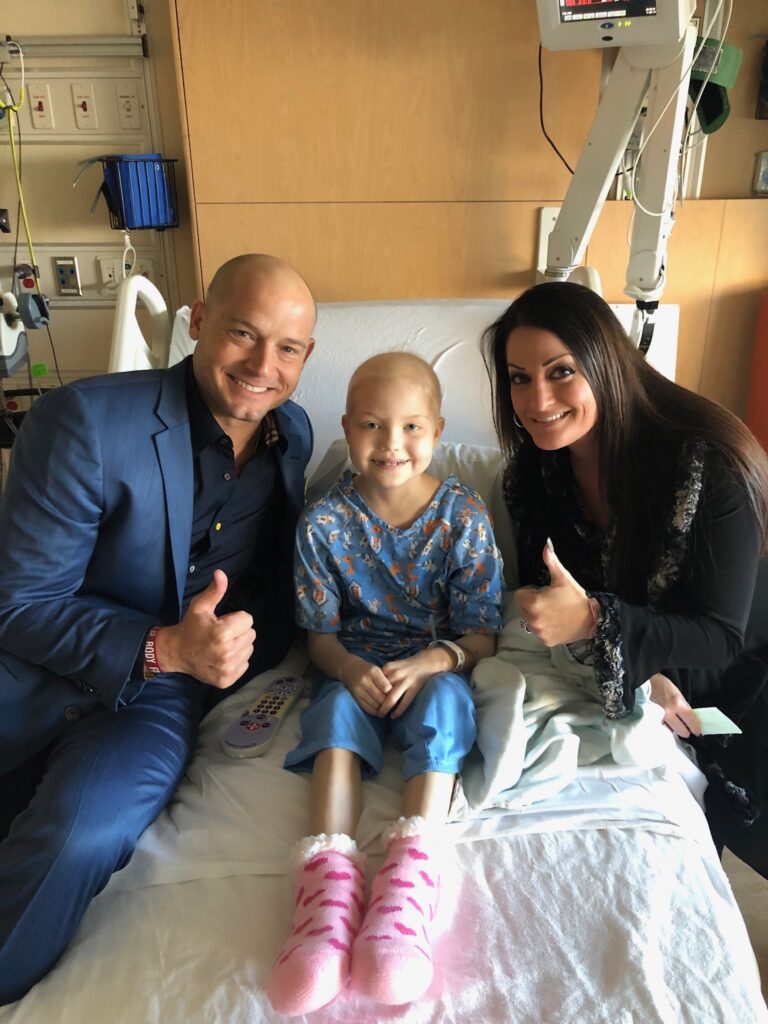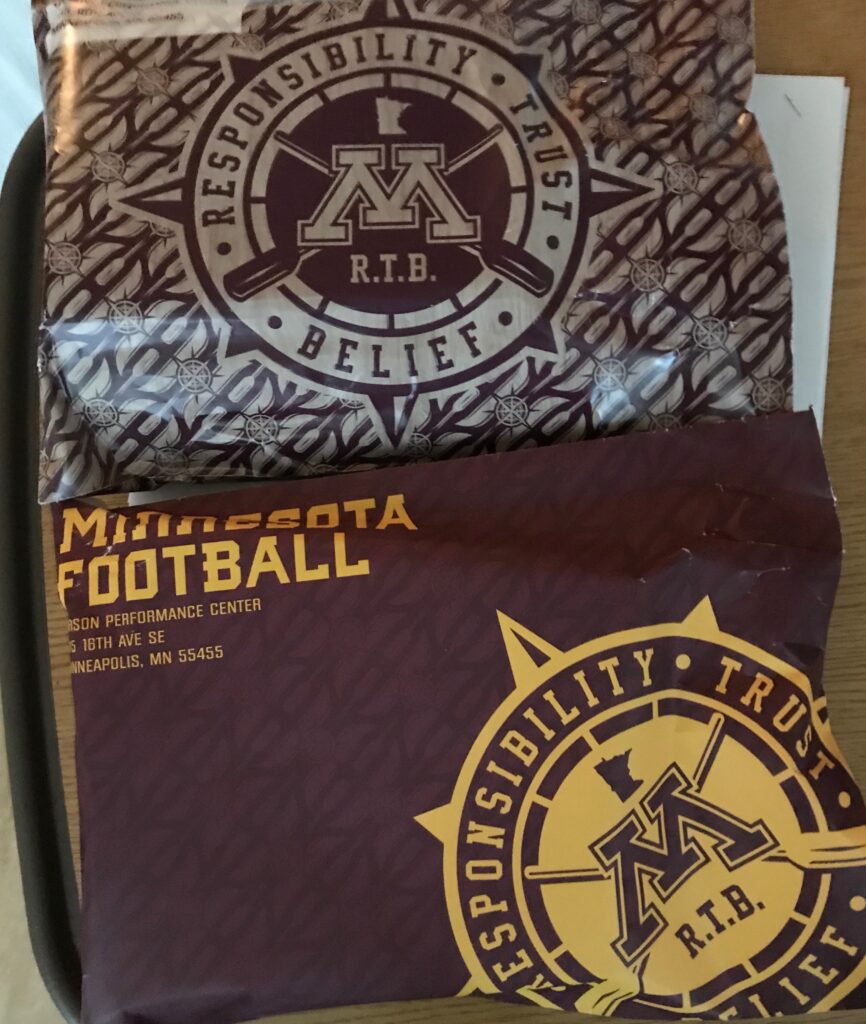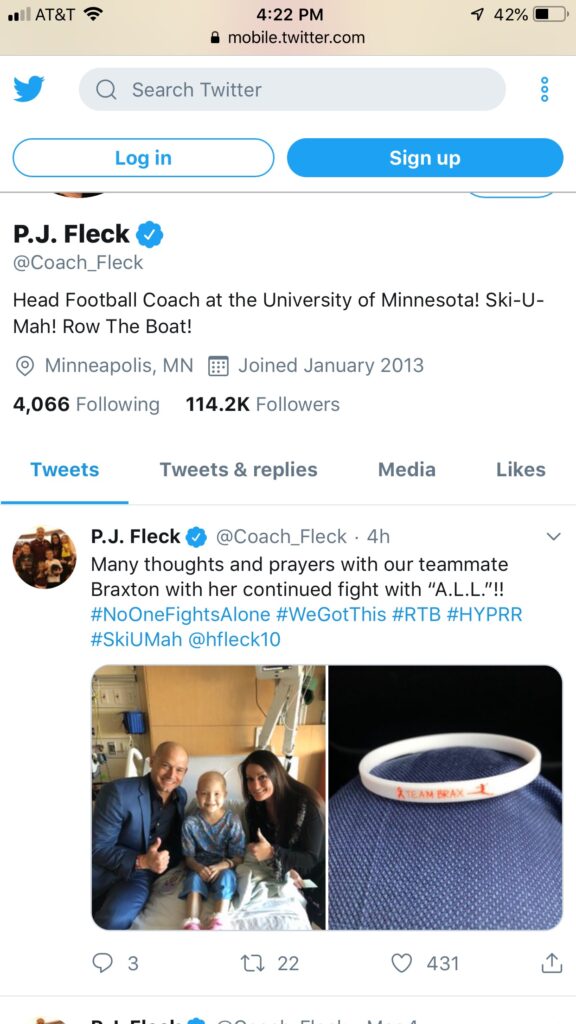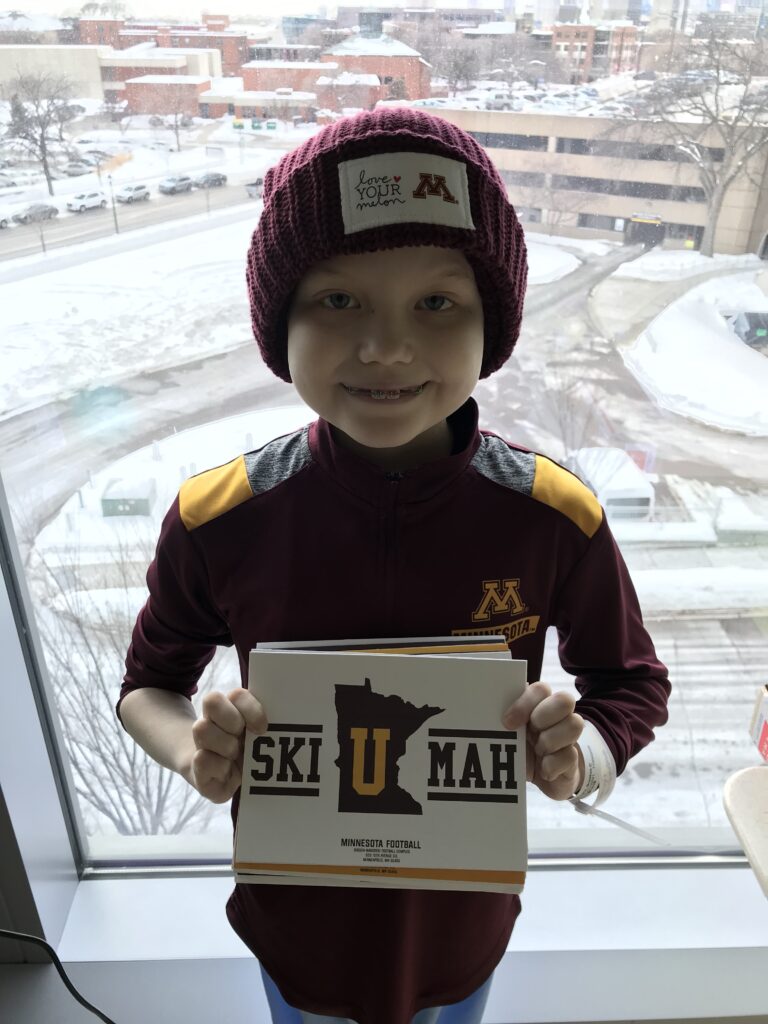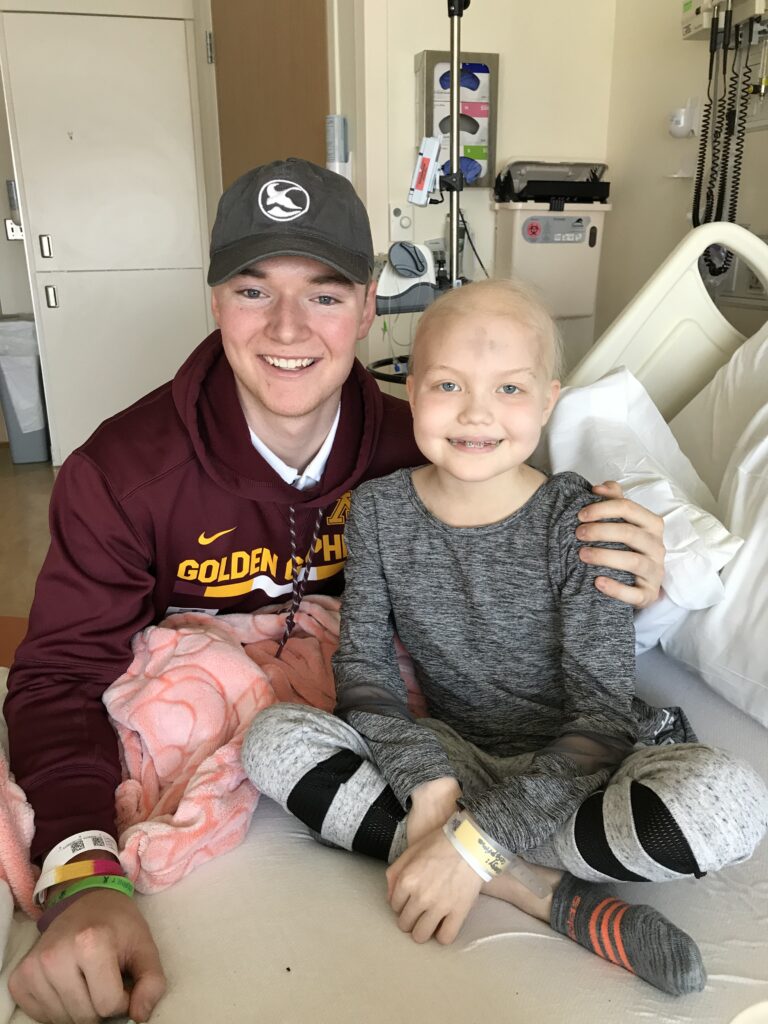 Total Page Visits: 1724 - Today Page Visits: 1