We are home! Brax's ANC is still low, but because she was doing so well the Team said they can't justify keeping her in the hospital. The monitor board refreshed with a suitcase icon on it so we had a pretty good idea we were getting close and it feels great to be home.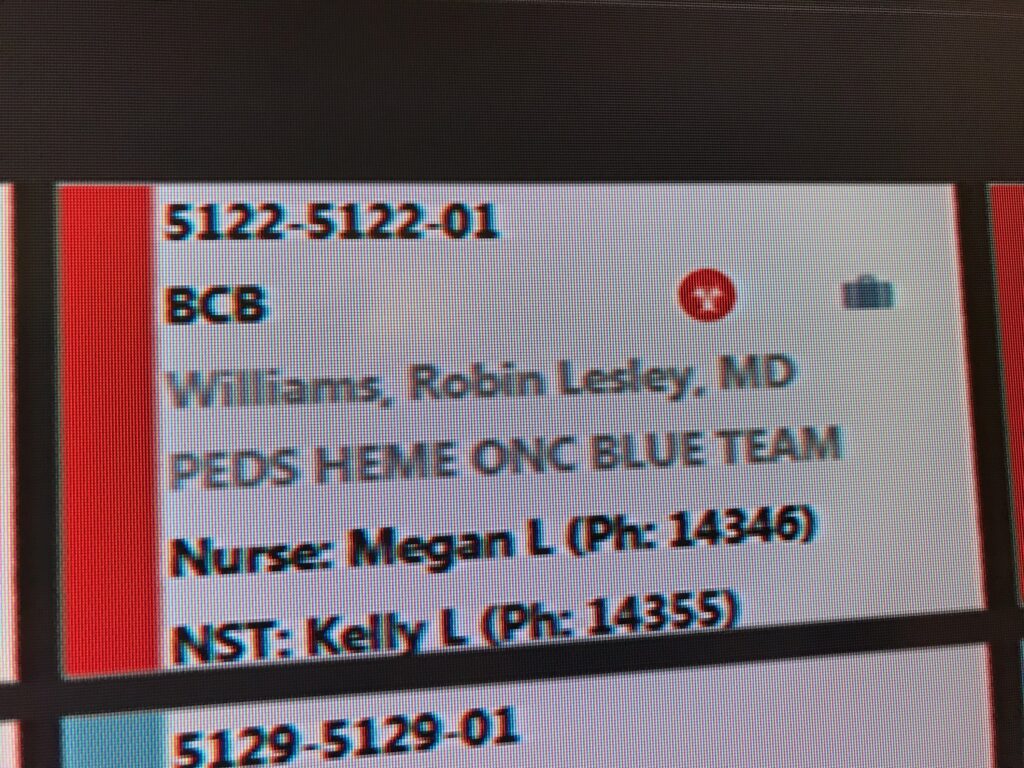 Our next round of chemo which is now Consolidation, the previous round was Induction, is scheduled to start this coming Tuesday. She will have 56 days of treatment during this first part of Consolidation broken up into (2) 28 day cycles. Each 28 day cycle will be identical. She will also continue to have IT chemo for the next two weeks for sure and TBD on remaining treatments. We are hoping to get our complete "road map" on Tuesday in the clinic, but below is her schedule for March and April – still very intensive.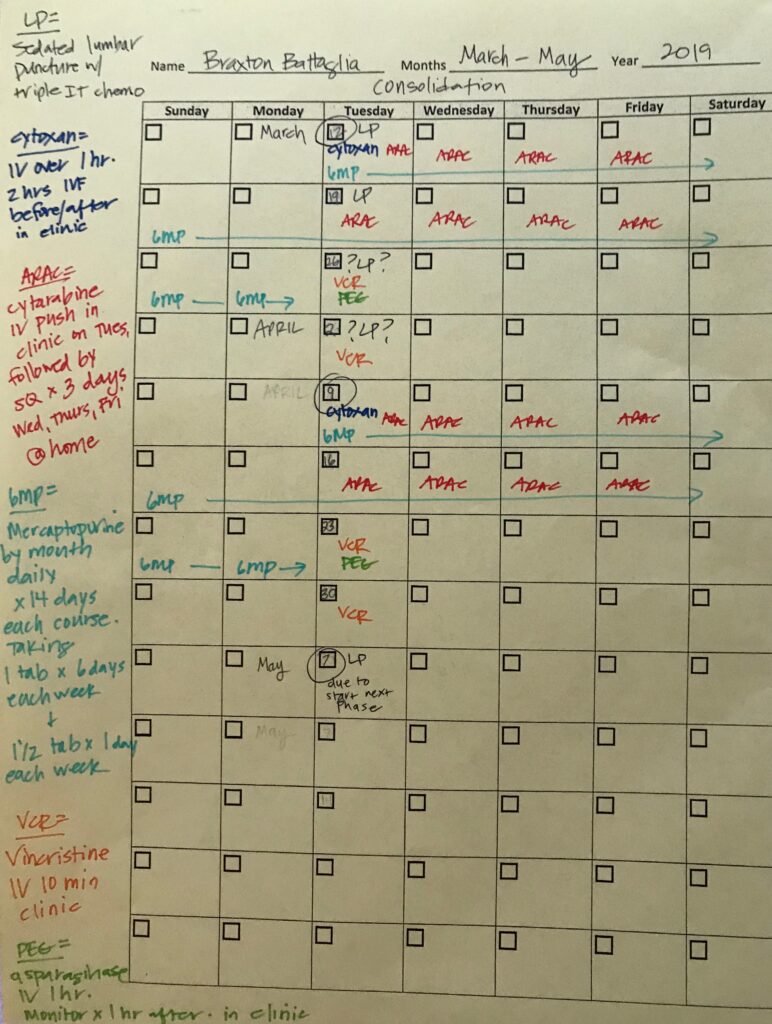 Because of Brax's ANC being lower than they would like they wanted us to do an antibiotic at home. We did the first one last night and Brax had an allergic reaction (scratchy throat, swollen lips, some red in face), so we called the hospital and they said to discontinue and take Benadryl. Thankfully that worked and no need to go back in. We talked to the Team today and they have actually discontinued the antibiotic. Brax is very happy about that and feeling great today. She actually has snuck downstairs to workout a bit – wink, wink! We are not sure if she is cleared to be doing this but she wanted a cartwheel videoed so everyone knows she's doing great!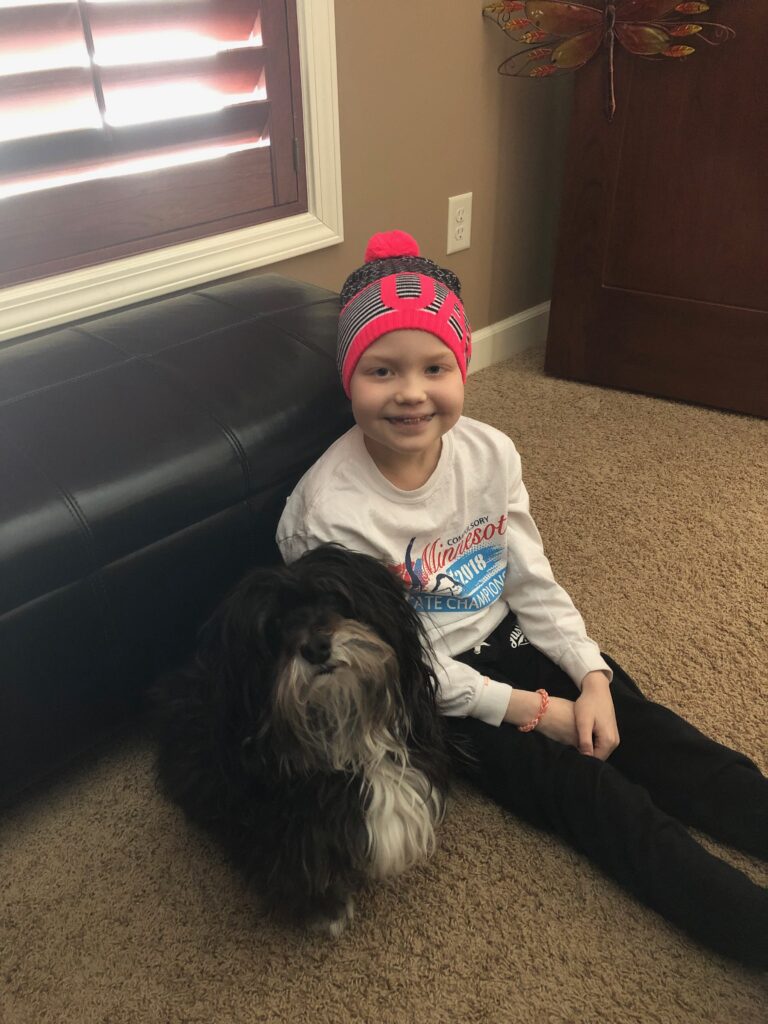 Also, when we got home Brax had a ton of gifts from family, friends, and the gym. Below are some things that she received from Morgan Hurd and her gym. A couple of signed Team USA leos, a shirt and post card. The support from the gymnastics community has been incredible and they continue to amaze us.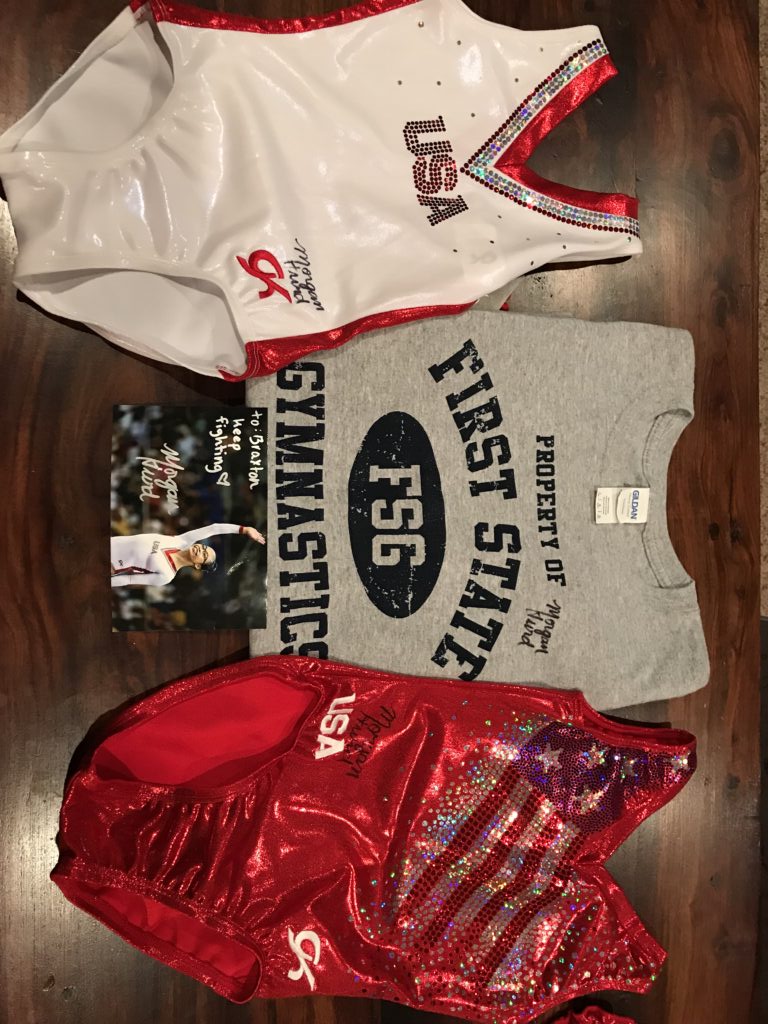 Total Page Visits: 1577 - Today Page Visits: 1