Today was a big day. Brax had a great visit today with Coach Fleck. He and Nick (Development Officer, Children's Health) stopped by to visit and drop off some SWAG. Coach Fleck commented on Brax's U of M Gymnastics jacket right away and said Coach Hansen may have got him on the apparel (hahaha!), but he did bring one of his signature Oars signed by the team along with a bunch of other goodies…no one is complaining!! Coach Fleck hung around and visited for about 30 minutes and what you see is what you get – he's got ENERGY – it' real! He had a lot of good advice and encouragement for Brax and we can't thank him enough for taking time out of his schedule to come visit. One of the most special things he gave Brax was the Captain's Coin. He said there are only about 25 of these coins in world and having one of these makes Brax part of Coach Flecks "family". He also said it entitles her to ask for anything she wants from Coach Fleck and he will try to make it happen, whether it be at the hospital, around campus or with the team. She's planning to take him up in it!
The U of M Athletics have been great to Brax in her journey and we can't thank them enough for keeping Brax upbeat and positive. Athletics, in general, are such a big part of our family's life that we truly appreciate the love and support from all the awesome athletes and coaches that have reached out to provide prayers, support and encouragement.
Let's have a little fun with Coach Fleck and Coach Hansen.
UPDATE: Olive Garden sponsored dinner at the Hospital tonight and Brax has been craving it – it didn't disappoint. DELICIOUS!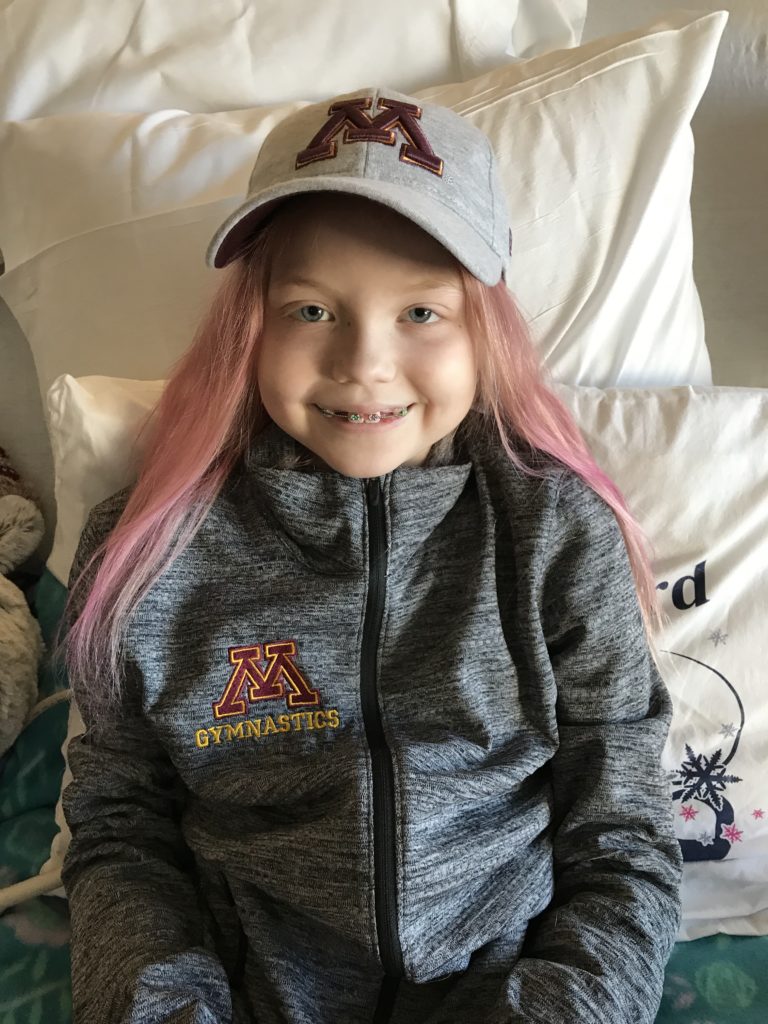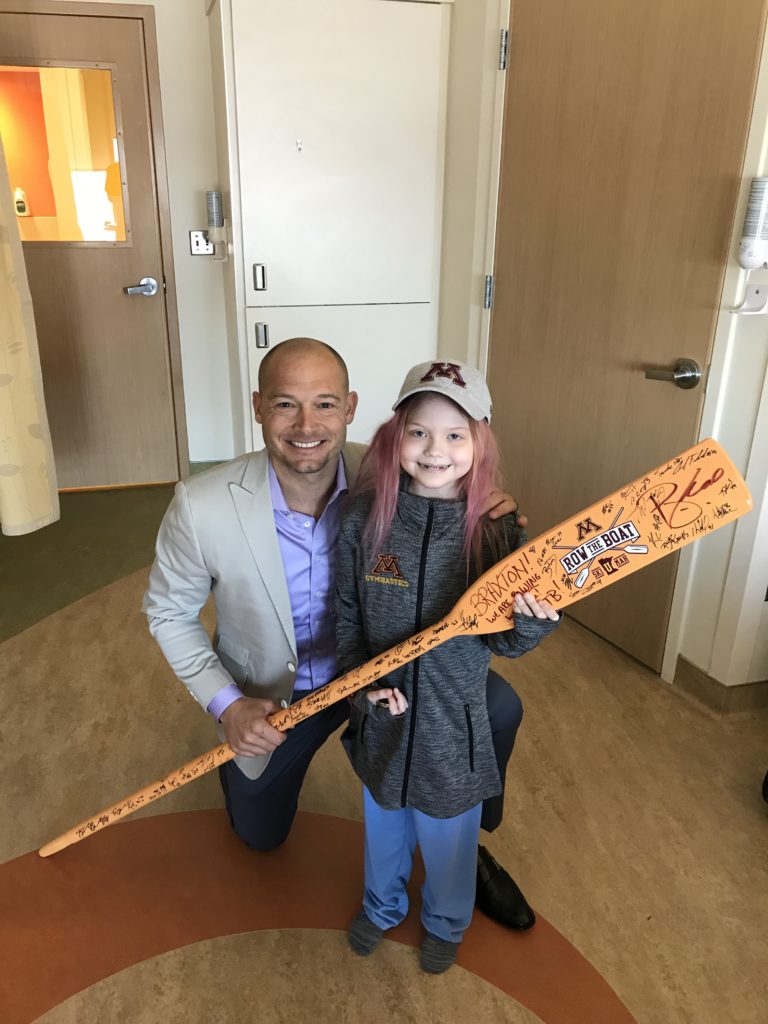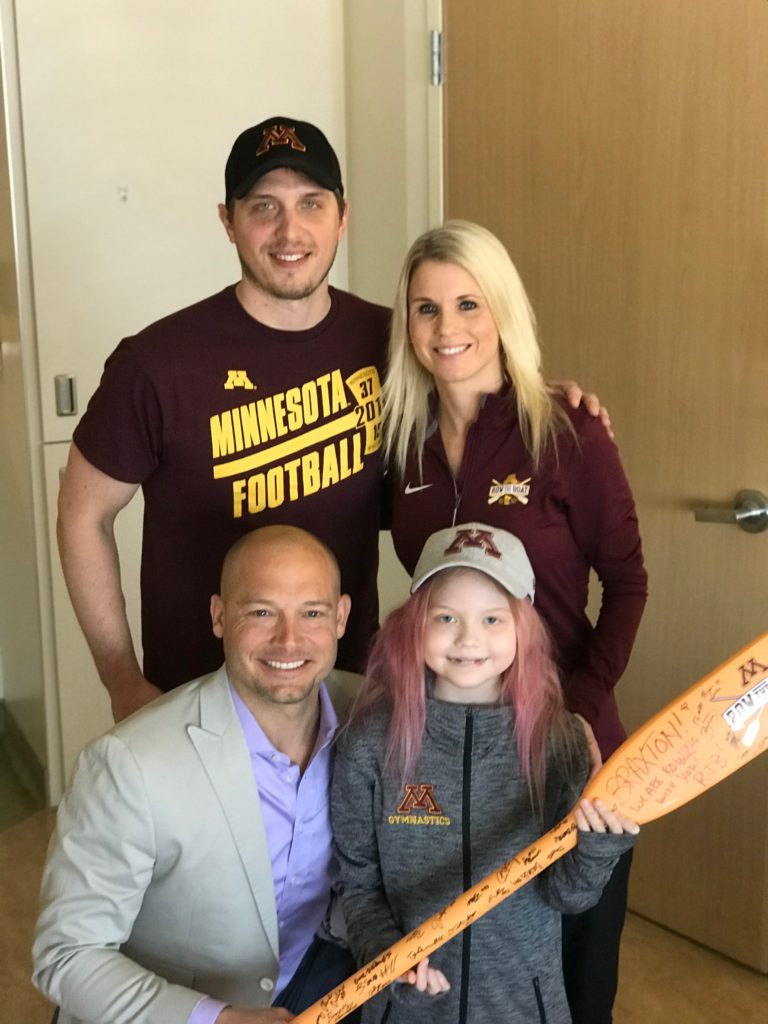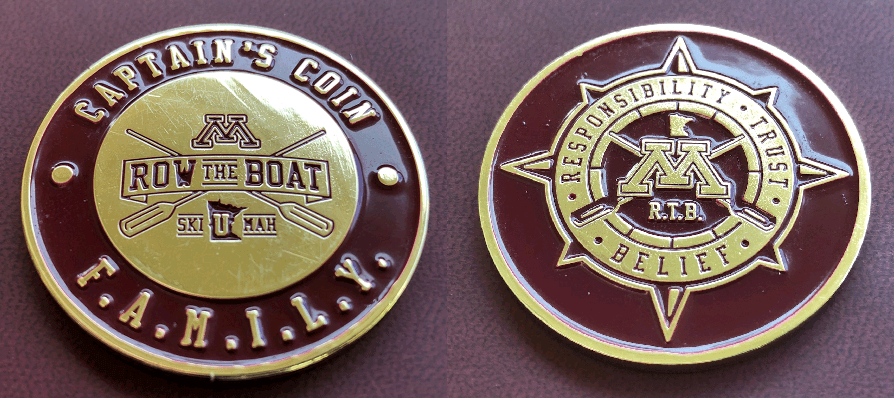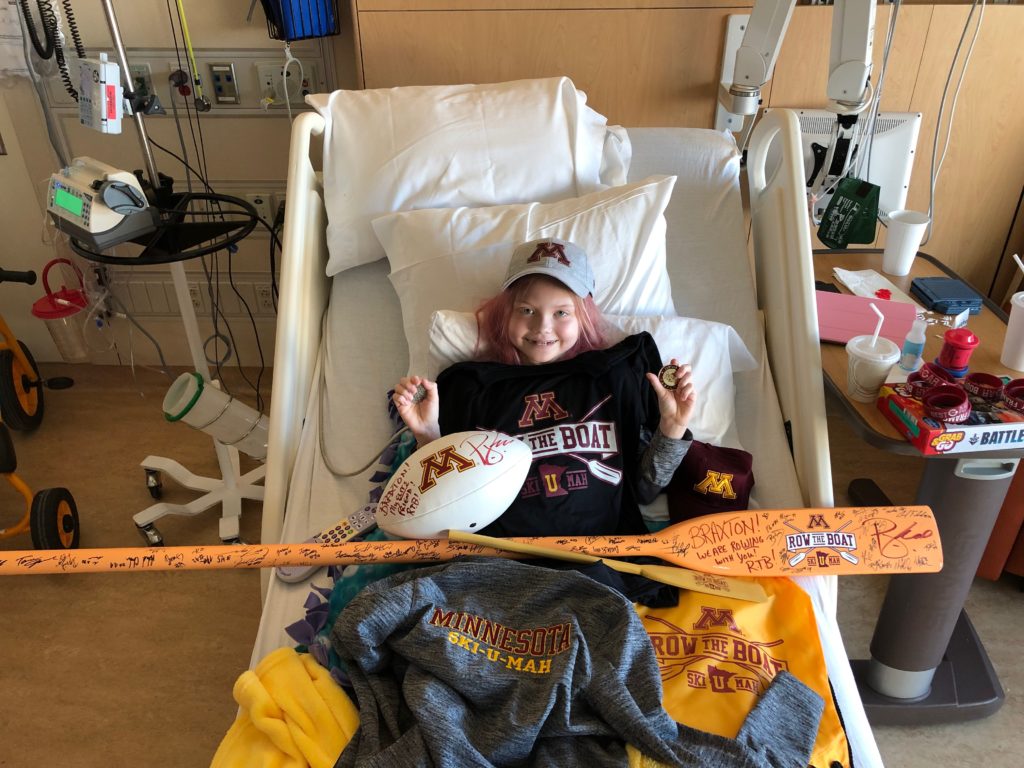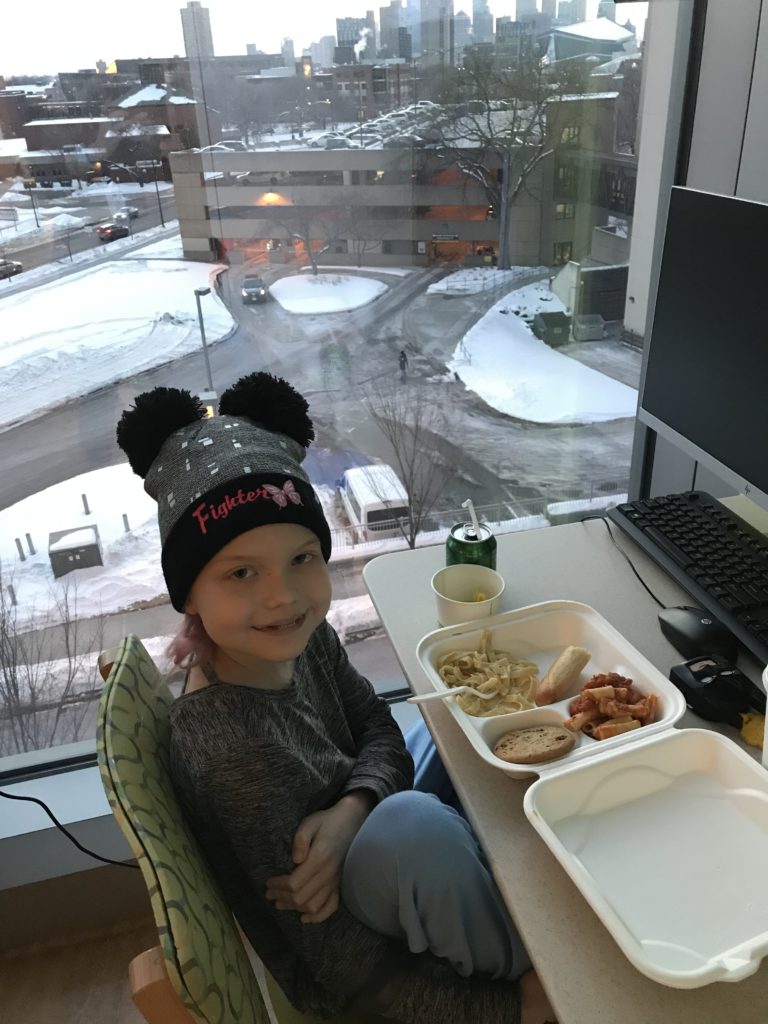 Total Page Visits: 1473 - Today Page Visits: 1