Big update covering June, July & August – lots of pics and videos!
June:
In early June 3M Open surprised Brax with an end of chemo party where they officially named her the 2021 3M Open Junior Ambassador. The party was held at TPC and included an amazing guest list of people who have played a critical role in her cancer journey. Brax could not stop smiling and was very much looking forward to the golf tournament at the end of July. #golfthatmatters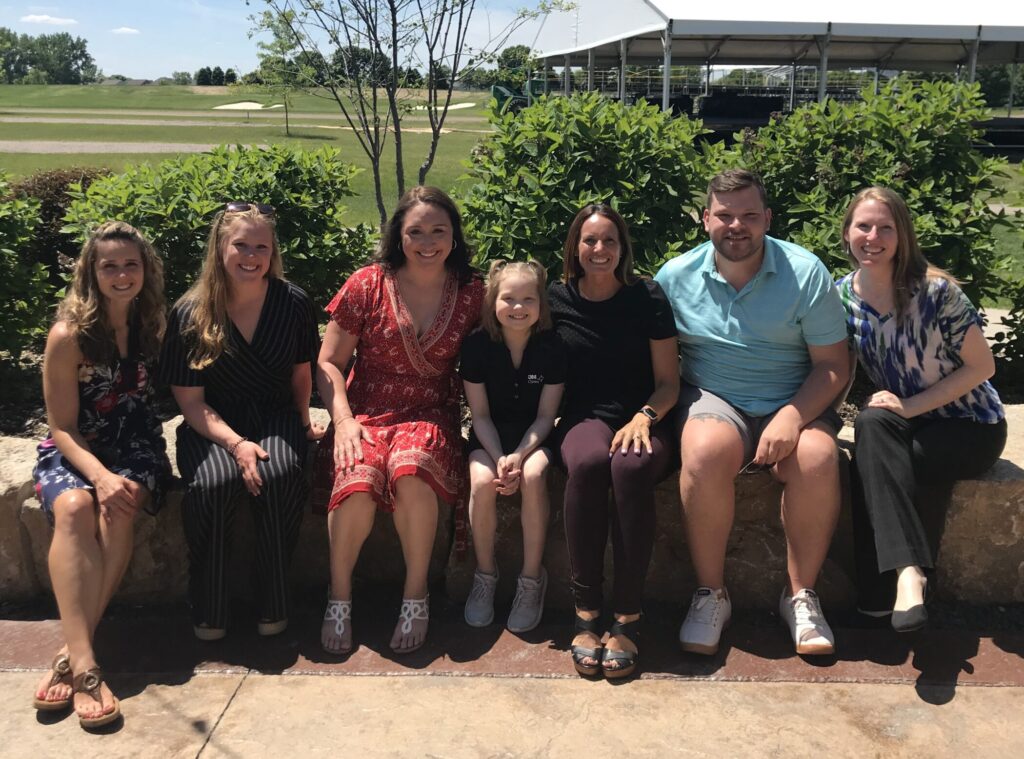 School ended June 10th and that Sunday TB1F held the First Annual Putt Fore Patients at BMW of Minnetonka. This event was dreamed up by Brax since she did not think it was fair that only the parents could go to galas, etc. She created this family friendly event to help brighten the days for patients and families at Masonic Children's Hospital. The event raised over $50,000 and is looking to be bigger and better in 2022.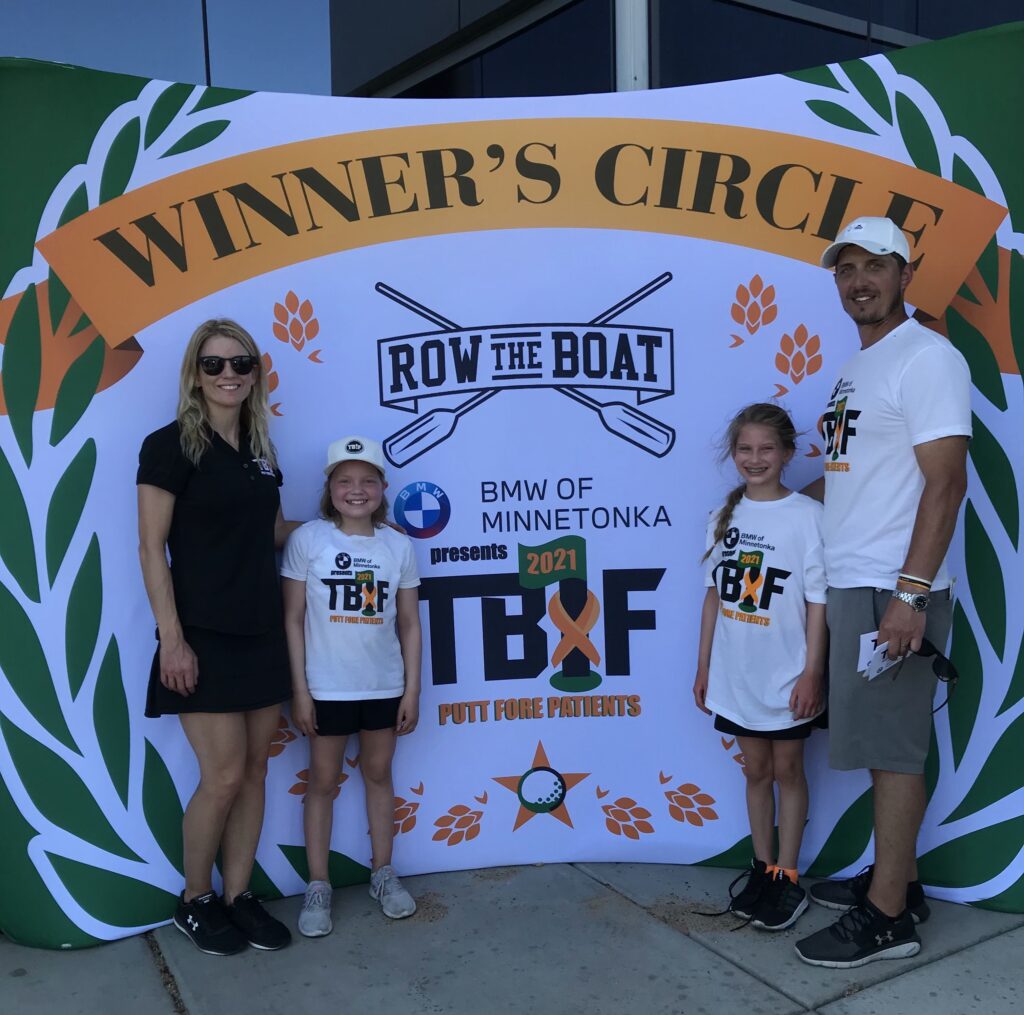 After all the hard work that went into Putt Fore Patients Brax was able to sneak away to Florida for a long weekend and relax. Her cousins were also there on vacation and the girls loved being able to spend time with Brooklyn & Landon. Brax & Bry were so excited to swim in the pool, go to the beach, and eat food from some of their favorite non-Minnesotan restaurants.
On a sad note we had to say goodbye to our family dog and everyone's favorite family member Vinny at the end of June. When Brax was first diagnosed we made Vinny promise to not leave us until she finished her cancer treatment. He held up his end of the deal and then we had to let him go. We will always love and miss him – he was the best dog/fur baby.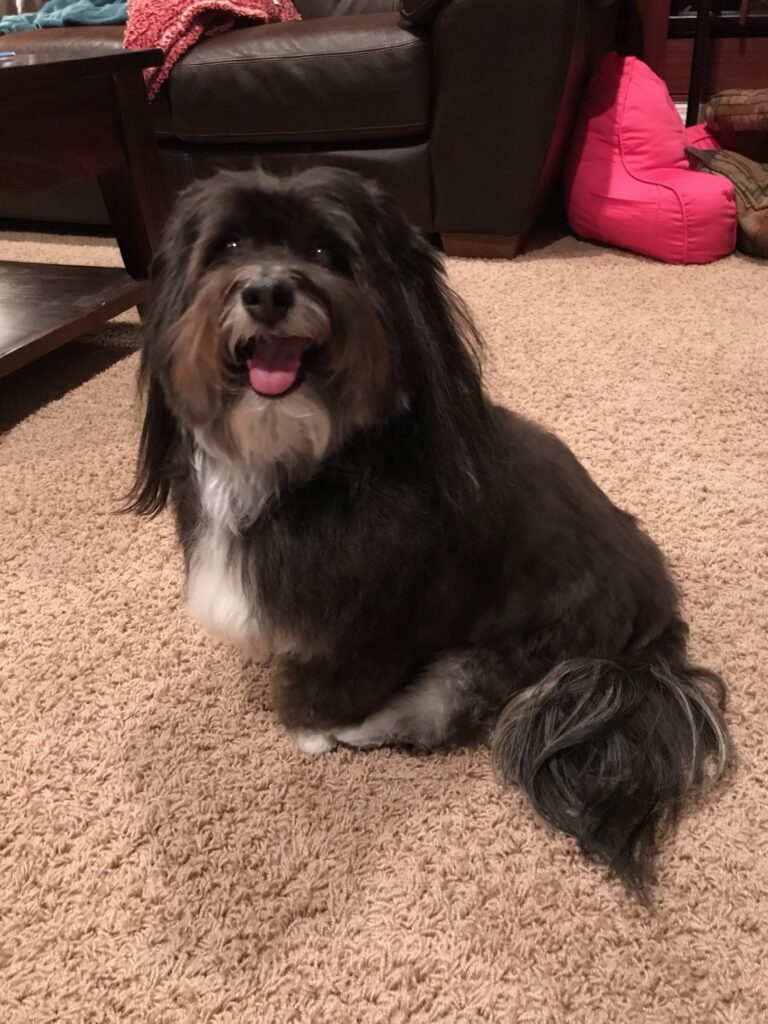 July:
Carousel Motor Group and TB1F held a toy drive to kick off a 5 year commitment to the 5th Floor Toy closet at Masonic. Brax spent all of her time at Masonic on Floor 5 once she was diagnosed with cancer. Drive to Donate was a great success and is helping to further Brax's mission of brightening the lives and providing distractions for the children at the hospital.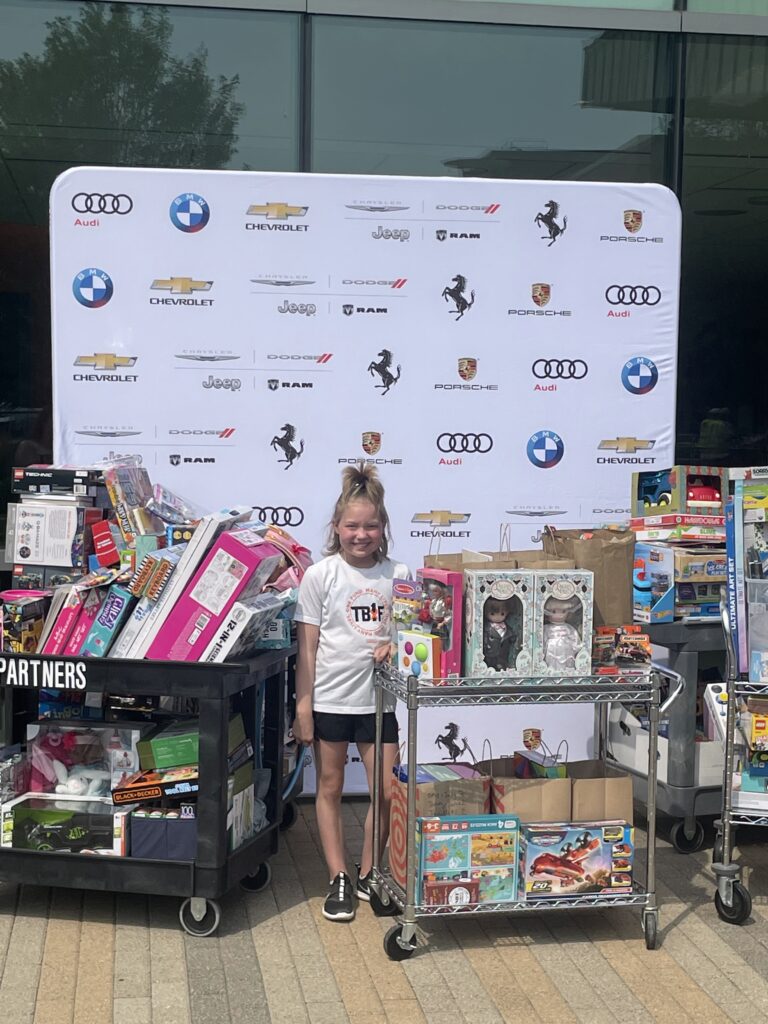 After cancer and covid kept us apart Brax was finally able to see some of her family that lives in Arizona. We had a BBQ at our house and it was so great to see family, some of which we had not seen since Brax was diagnosed in early 2019.
Brax and the entire family had the best week at the 2021 3M Open. Brax kicked off the tournament with a charity golf challenge that benefited Masonic Children's Hospital with a check for $80,000. Brax and Bry had a full itinerary for the week and they loved every minute of it. Some of the highlights include touring the TaylorMade truck and having a custom driver made for her. Attending the "Share My Passion" Girls Golf Clinic with Annika Sorenstam and attending the Executive Women's Day event. Brax was able to work with fellow ambassadors Kyle Rudolph & Josh Duhamel to highlight so many of the fun things that were going on at the 3M Open. Her favorite was the "Wrapped in Happiness" exhibit that featured artwork from Masonic patients on giant golf balls and tees. Brax and Bry were asked to color what makes them happy on the tee markers on Hole 13 and Brax also designed the pin flag on that hole as well. It is all part of the 3M Open's partnership with Masonic children's Hospital #golfthatmatters. Brax was even able to film a segment for the PGA at that hole (video below) and meet one of the pros playing in the tournament. The girls loved attending the Compass Celebrity Challenge and getting to meet the celebs on the green after the final hole – definitely a once in a lifetime experience. TB1F hosted patients and families at the tournament and the girls loved seeing friends and meeting new ones as well. Finally, they simply loved golf cart rides with many of the amazing staff members at 3MOpen.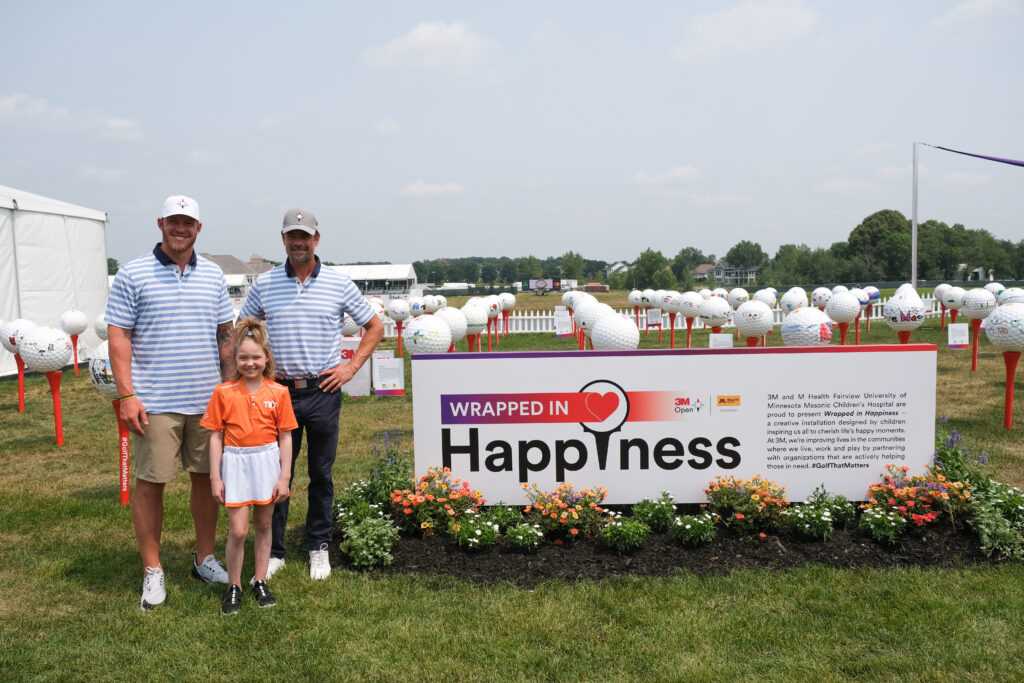 The 2020 Tokyo Olympics would be exciting for any gymnast to watch but when you have a friend competing at the Olympics it is absolutely amazing. Twin City Twisters very own Grace McCallum competed for Team USA and brought home a Silver Olympic Medal. Kind, Humble, Olympian are just a few words to describe this amazing young women. We are so proud of our Amazing Grace!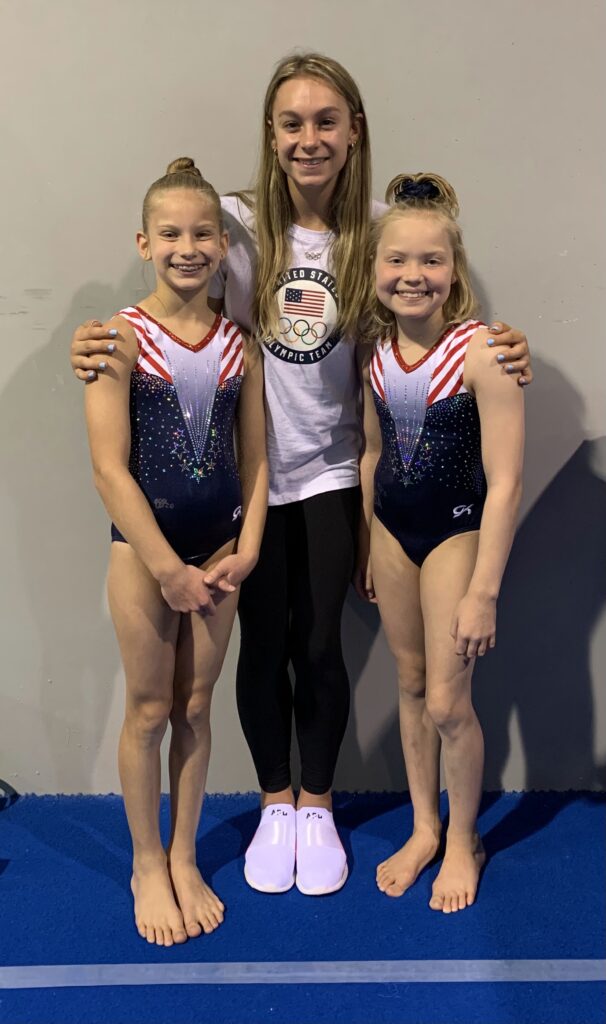 Meet Ranger Six and Riggins West the two newest additions to the Battaglia family. They have been keeping us all busy but it is so great to have a dog – two dogs – in the house again.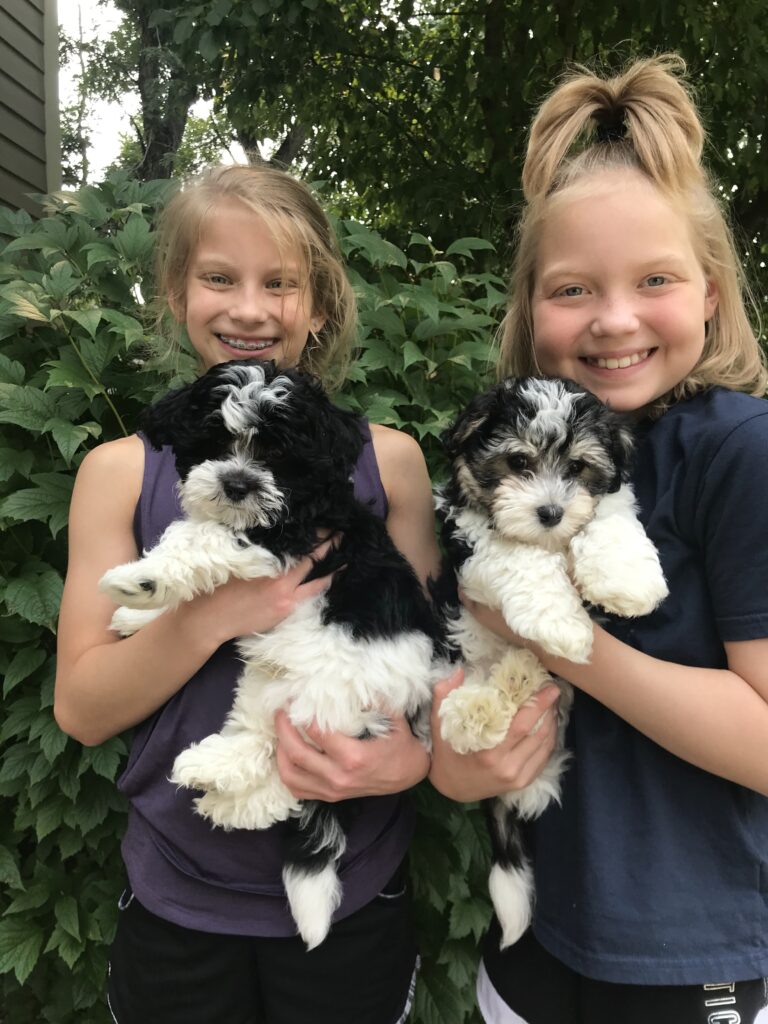 August:
After over a year long wait TB1F was finally able to host the 1st Annual Champion's Cup. It truly was a "Night to Brighten Days" and everyone had a blast raising money for TB1F's mission. We raised over $115K and are looking to expand on that next year – we can't wait to hold this event again!
Uncle Tom and Auntie Laken were finally able to get married after a few Covid delays. The girls were both in the wedding and loved seeing family from both the Battaglia and Docter side.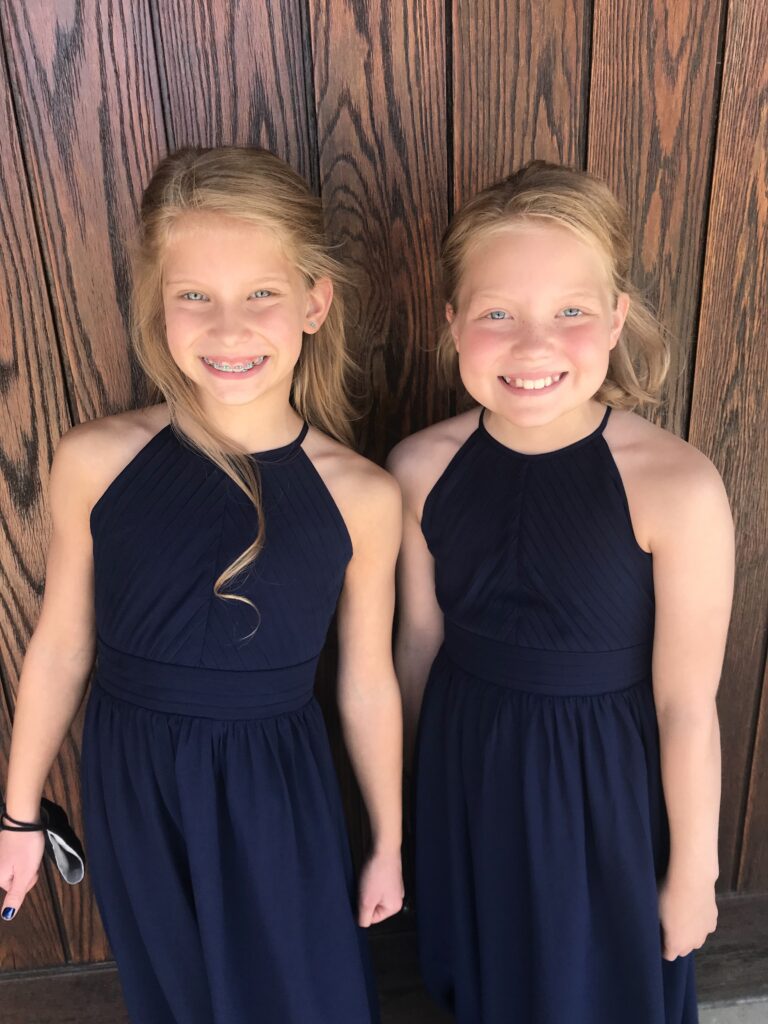 The girls were honored to partner with CUB and star in a commercial that will help raise money for the University of Minnesota Masonic Children's Hospital. The girls had a blast on set with Goldy and the amazing team they were able to work with.
The girls were both so thankful to be able to do normal kid stuff this summer. Tubing with their cousins in Duluth, Fast Track pool parties, hanging out with friends, and going to Bunker Beach were definitely some of the highlights. We are so thankful for the little things and being able to just be a normal kid once again. 
September Updates coming soon! But check out a couple bits of info that we wanted to get out ASAP.
We did a limited release Childhood Awareness T-shirt again this year and we asked our good friend, neighbor and cancer warrior Bella to design this years shirt. The logo is below and the shirt is on-sale through the end of September. All proceeds to split between TB1Fund and LLS. Please consider showing your support and snagging a shirt. See link below to purchase and use code: TB130 at checkout for 30% off!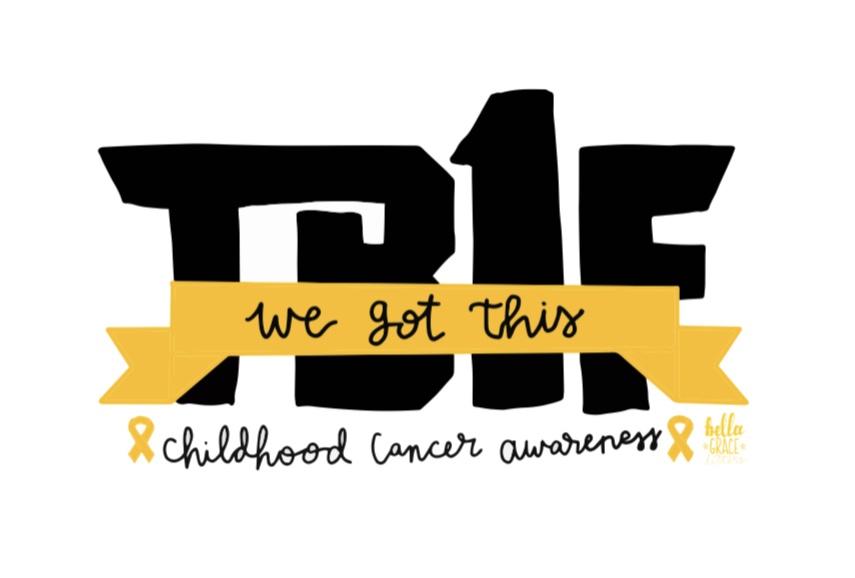 And last, but not least, we are holding our 3rd Annual TCT + TB1F Flippin' 5K!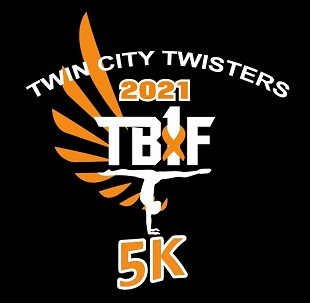 Registration is now OPEN for the 3rd Annual TCT Flippin' 5K!
Click here to Register >>>>>  Flippin' 5K Registration
 In-Person and Virtual options are both avail this year.  If you live out of the metro area, out of state, or simply want to enjoy from the comfort of your own treadmill/elliptical – sign up for the Virtual option.  
When:  
Saturday, October 16th, 2021
9-9:30AM Registration
9:30-11AM 5K Walk/Run

Where:
Elm Creek Preserve 
(Meet at TCT in Champlin)
9001 123rd Ave N, Champlin, MN 55316 
Walk or Run, In-Person or Virtual, by yourself or with family, friends or co-workers – come out and support Brax & TB1F!    
Companies – offer your employees the chance to walk, neighborhoods – grab all your buddies, sport teams – grab your teammates – let's make year 3 the best year yet!   
Race shirts by our friends at UNRL and medals for everyone!  
*note: register by 9/24 to guarantee race shirt for day of 5K (in-person)
And we continue to ask for prayers for all our friends dealing with cancer or the effects of cancer treatment – Bella, Gianna, & Megan!
Total Page Visits: 2210 - Today Page Visits: 1