Back to School! After over 2.5 years Brax made her debut back to in-person learning. She was a little 3rd grader when she was diagnosed with cancer and went back to school this year as a 6th grader. As you can imagine lots of changes between 3rd and 6th grade so it took some time to adjust but things are going well now for her.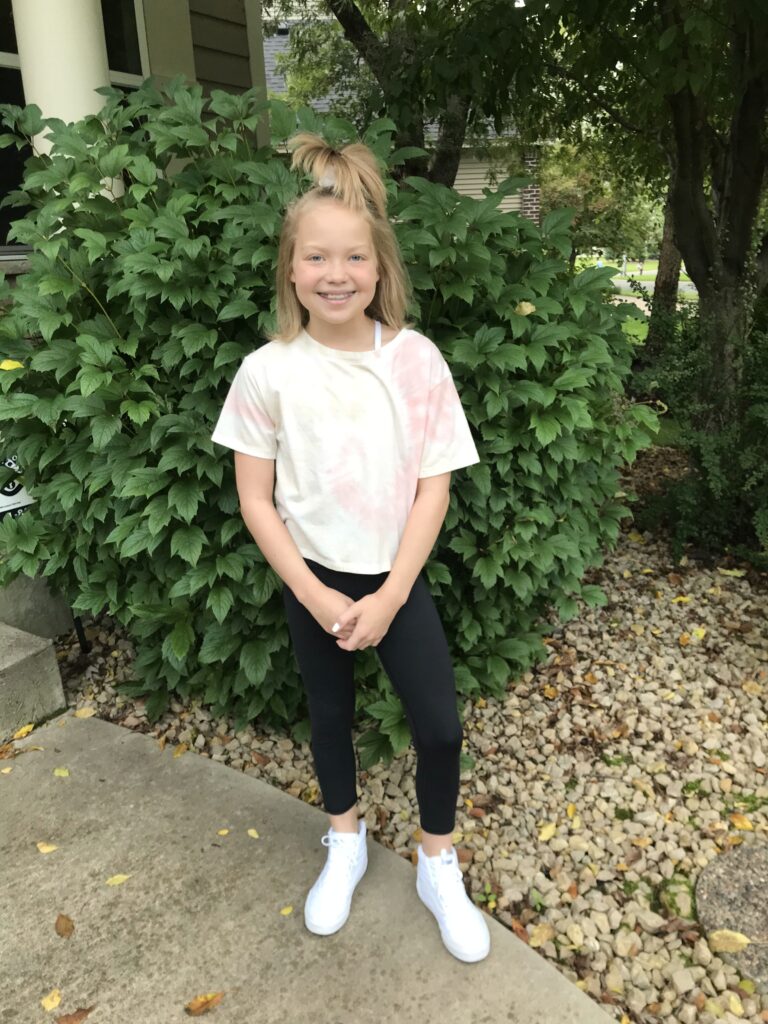 TB1F Suite:
When Brax was going through cancer treatment in 2019 Heather Fleck invited our family into her suite for the Wisconsin game. We were all so excited for the game and it gave us something to look forward to doing as a family outside of the hospital. Brax wanted to be able to provide a similar experience for patients and families at the hospital so TB1F decided to purchase a suite for the year. The feedback we have received has been overwhelming and we are so happy to give patients and families something to look forward to since we know how big of an impact mentally it can have during treatment.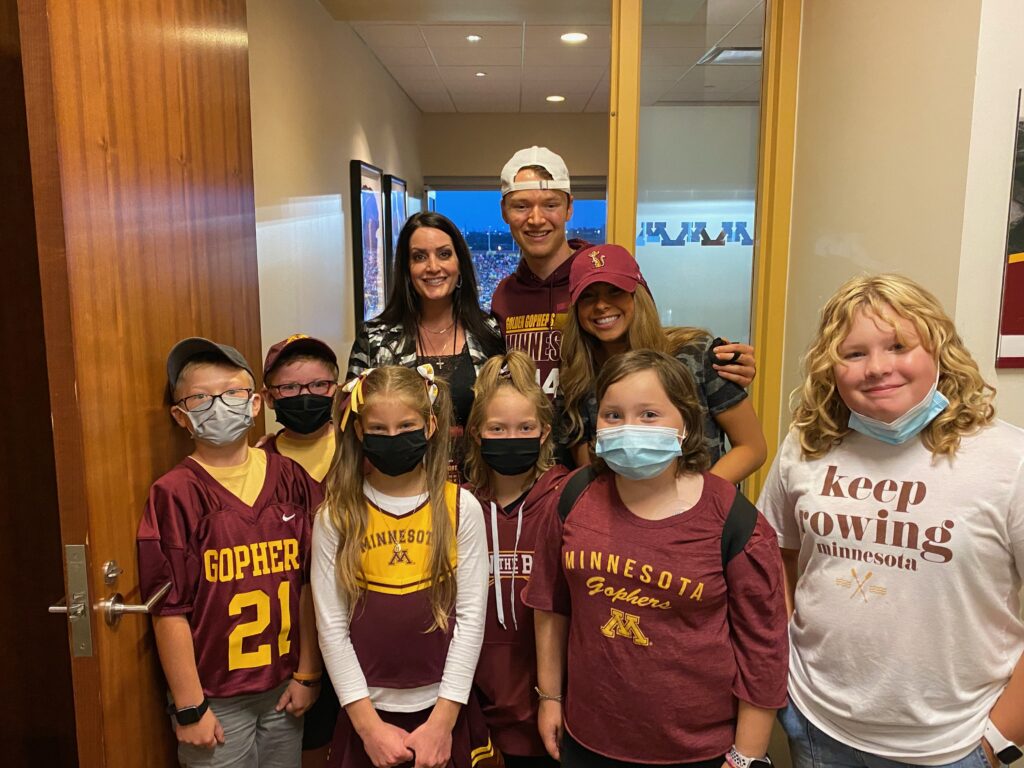 5K:
Twin City Twisters hosted the 3rd Annual Flippin 5K this October. We want to thank our Twisters family for continuing to support this event. We also want to thank all of the race participants, both in-person and virtual. Last, but certainly not least, a huge thank you to the race organizers and all of the awesome volunteers. Special shout out to Kim, Lisa, Tanya, and Melissa for all of the work to plan and execute this event.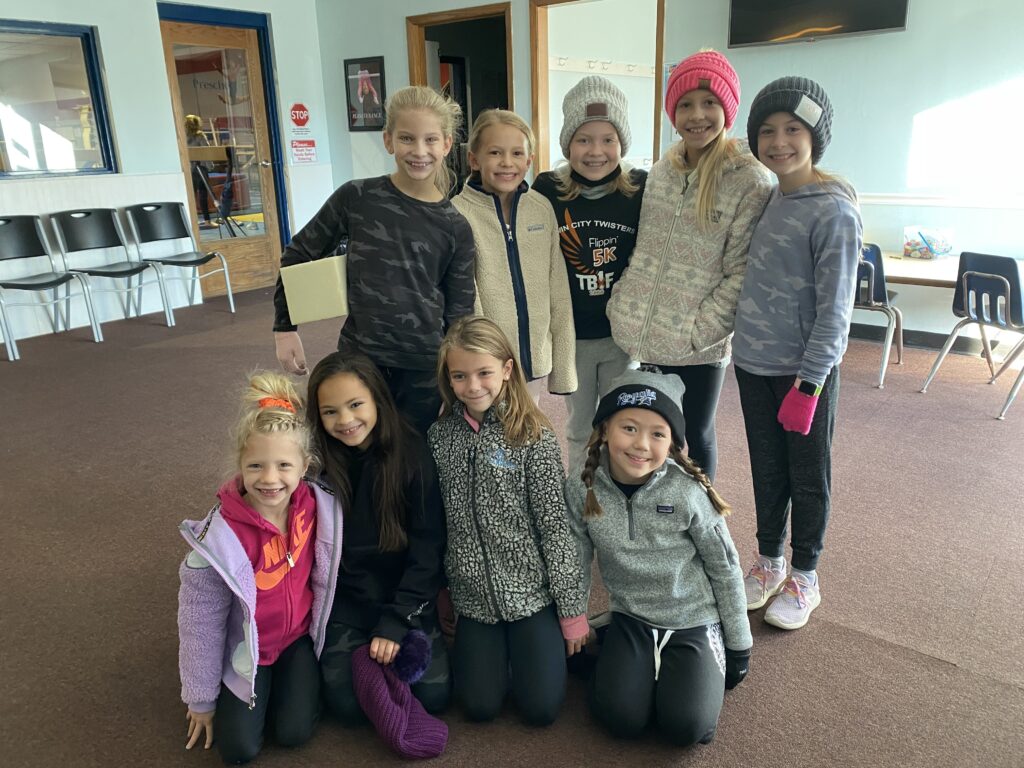 TOPS/Indianapolis:
In early October we had a mini family vacation to Indianapolis since Brylee was selected for TOPS Nationals. The 2 day testing was held at the headquarters for USA Gymnastics. We all had a great time getting to hangout outside of the gym with teammates, siblings, parents, and coaches.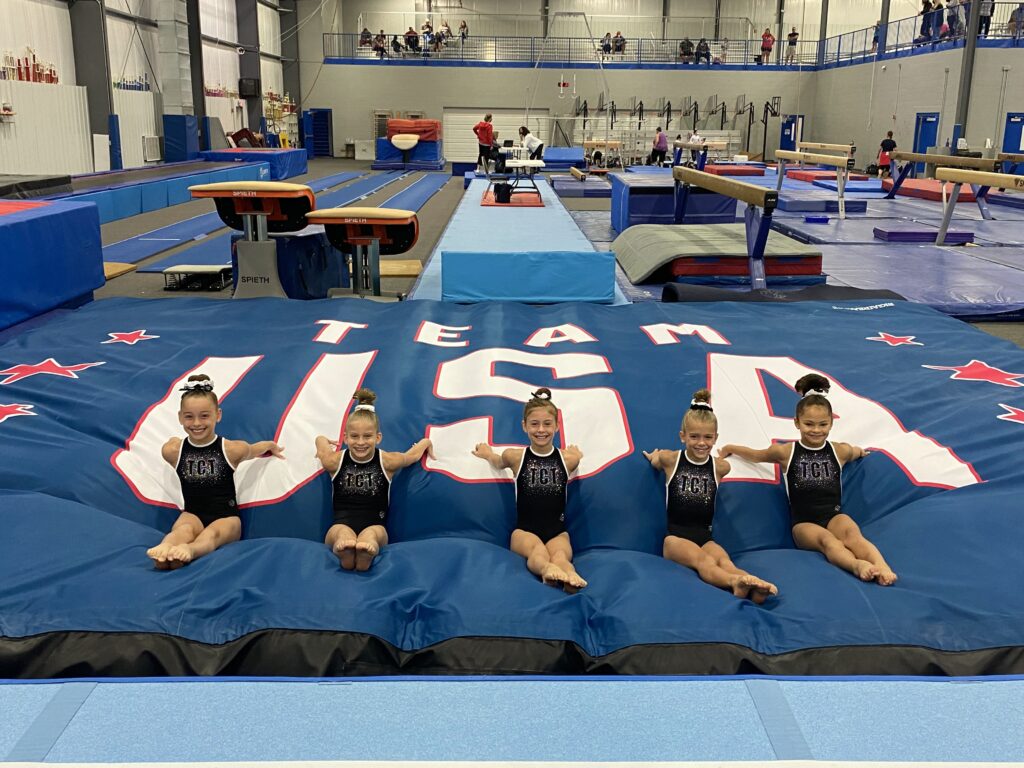 CMG:
TB1F x CMG has teamed up again to create a coloring/activity book for patients and families. Carousel Motor Group has been a big partner of TB1F and we came up with the awesome idea to create an activity & coloring book filled with fun places in Minnesota that you, your family, or your friends can visit. The activity book is being distributed to all kids and siblings at Masonic and there are opportunities to score TB1F merch as you complete challenges. Thanks CMG!
TB1F Lapel Pin:
The Gopher football team picks a different charity or organization to be featured each game and they have lapel pin created to where on their suits. TB1F was honored to be featured for the game vs Maryland this season. We were able to get on the field before the game and wish PJ good luck. The Gophers won the game 34-16! Check out the video below!
Halloween:
Brax and Bry were both very excited for Halloween this year. This was Brax's first chemo free Halloween in a couple years so she was excited to get back to a normal holiday. Coach Veronica hosted a party for the gym girls at her house the night before and they watched a movie, painted pumpkins, had a fire/smore's, and just had fun hanging out together. Halloween evening the Paulson side came over for dinner and to watch the Vikings game while the kids hit up the neighborhood for some candy. It was great to see everyone out and about and dressed up. Riggins and Ranger had some big shoes to fill on their first Halloween since Vinny was always the star of the show in years past.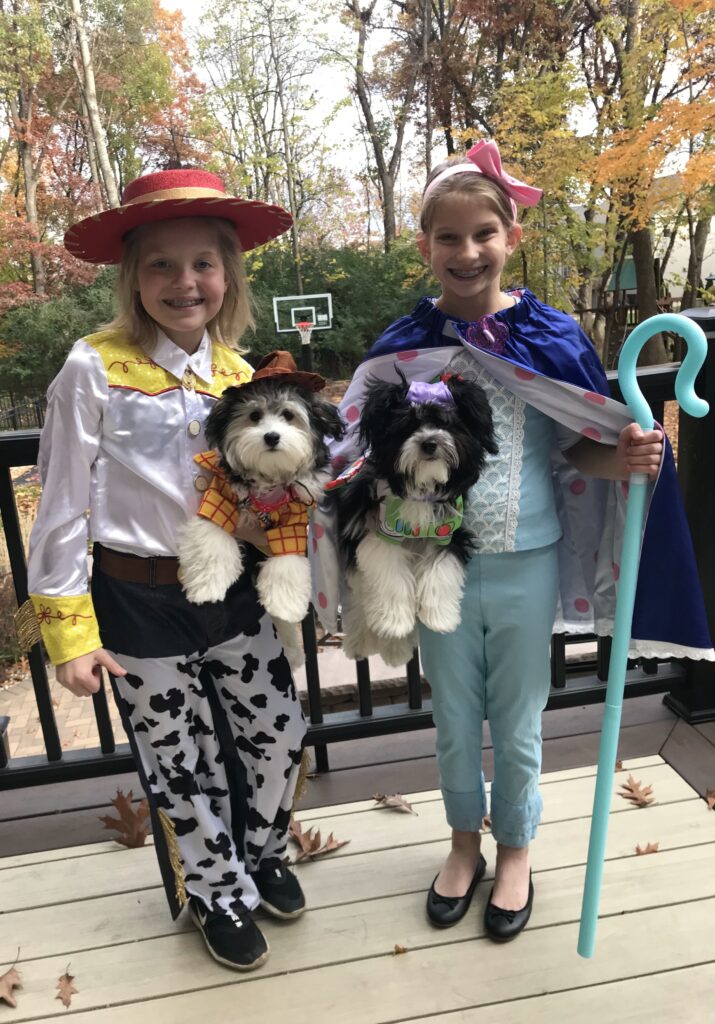 Finally, we just kicked off Year 3 of TB1 Fund. We finalized our charitable organization paperwork this fall and are in full swing. Brax knows the difference she is able to make helping others get through difficult/challenging times and wants to continue this work as long as we are able. Please be on the look out for upcoming events and ways you can help, both via donations that support Brax's projects and programming as well as opportunities to help volunteer at events.
Today is Giving Tuesday and after a tremendous respsonse for Give To The Max Day a couple weeks ago and the $10K Match from Carousel Motor Group, BMW of Minnetonka has challenged us with a 3x match for Giving Tuesday. All donations (up to $10K) will be tripled by BMW of Minnetonka!!! All donations of all sizes add up fast…..$5 = $15, $25 = $75, $100 = $300!!!! Please consider making a year end gift.
Visit www.TB1Fund.org to donate. Plus all donations count toward the new gear this year….win-win!
And last, but not least, please continue to keep all of our cancer and rare disease friends in your prayers (Bella, Casey, Megan, Jace & Jake) – THANK YOU!
Total Page Visits: 2336 - Today Page Visits: 1