Summer always goes fast, but this summer went incredibly fast for our family since it was the first one that truly felt back to normal and we had a blast!
RTB
We were all honored to attend a party to celebrate all the good work that our friends PJ & Heather Fleck do for the hospital with their Row The Boat Fleck Family Fund. The girls were both asked to speak and did a great job tag teaming a speech that expressed their appreciation of all the great work Heather & PJ do in our community. They were also able to meet Fern – the new RTB therapy dog at the hospital. When Brax was inpatient she would always look forward to furry visitors, so Fern makes an excellent addition to the hospital.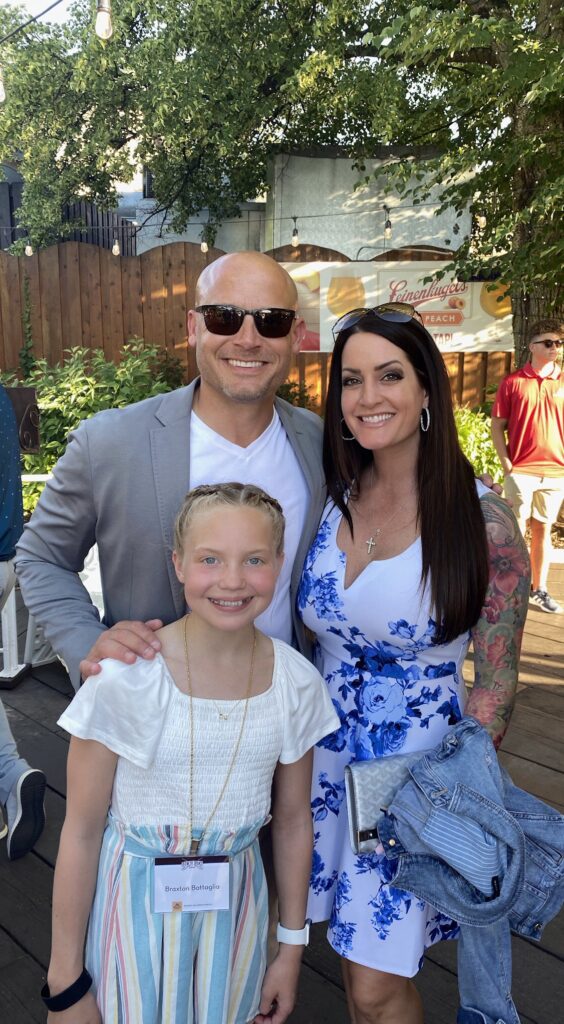 Shout Out to Bry – Track & Field
Bry participated in the USATF Track & Field State and Regional meets this summer. With a busy schedule already for gymnastics she needed to run "unattached" this summer which means she was not on a team. Brylee ended up taking 2nd in the 100m, 4th in long jump, and 7th in the 200m with little to no training at State. She qualified for Regionals in all 3 events but between getting strep throat, vacation in Florida, and overall lack of preparation she decided to just run the 100m. She ended up getting 7th place and that qualified her for Nationals in California. We decided to skip the meet and try for Nationals again next summer when she can prepare more and maybe even join a team.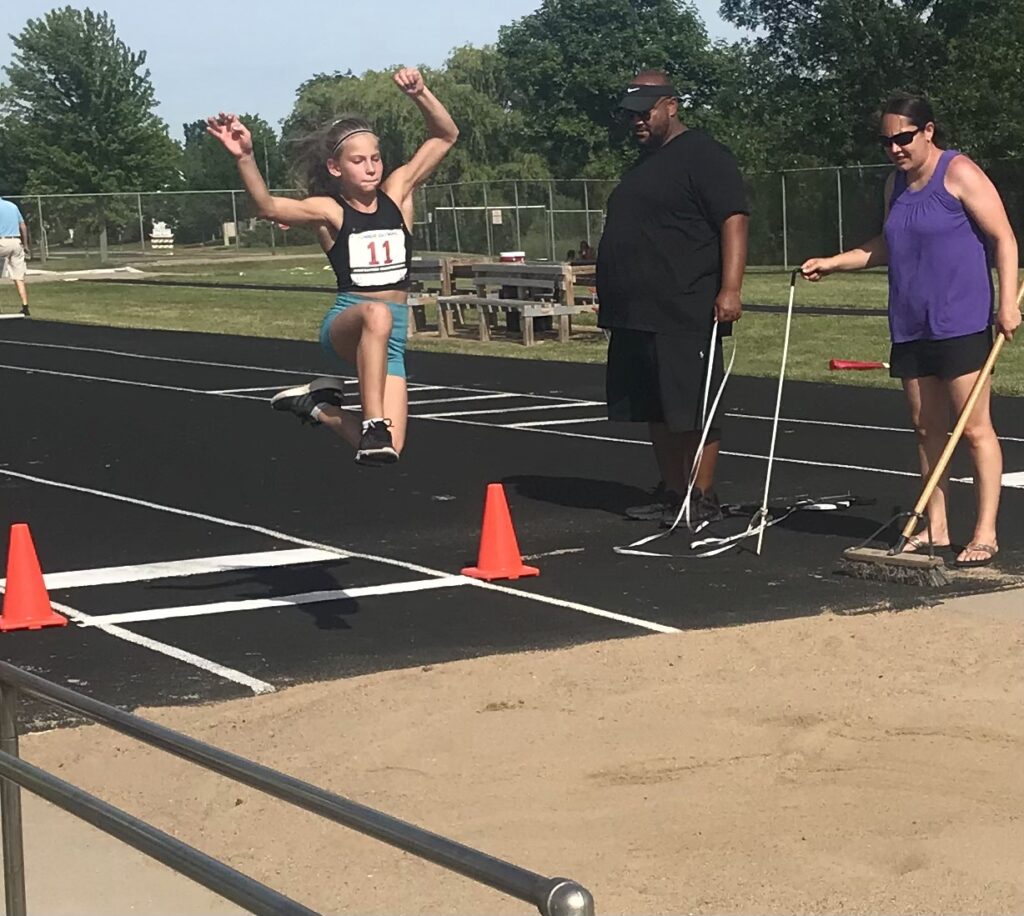 4th of July
We were able to go to Florida for a few days at the end of June/beginning of July with family. The girls do not get to see their "Up North" cousins very often so they established a new tradition of a trip to Florida with them to get in some quality time over summer break. We all had a blast! A few highlights include: Beach day on Anna Maria, Two Scoops & Menchies, lots of great food, and all the fun in the pool.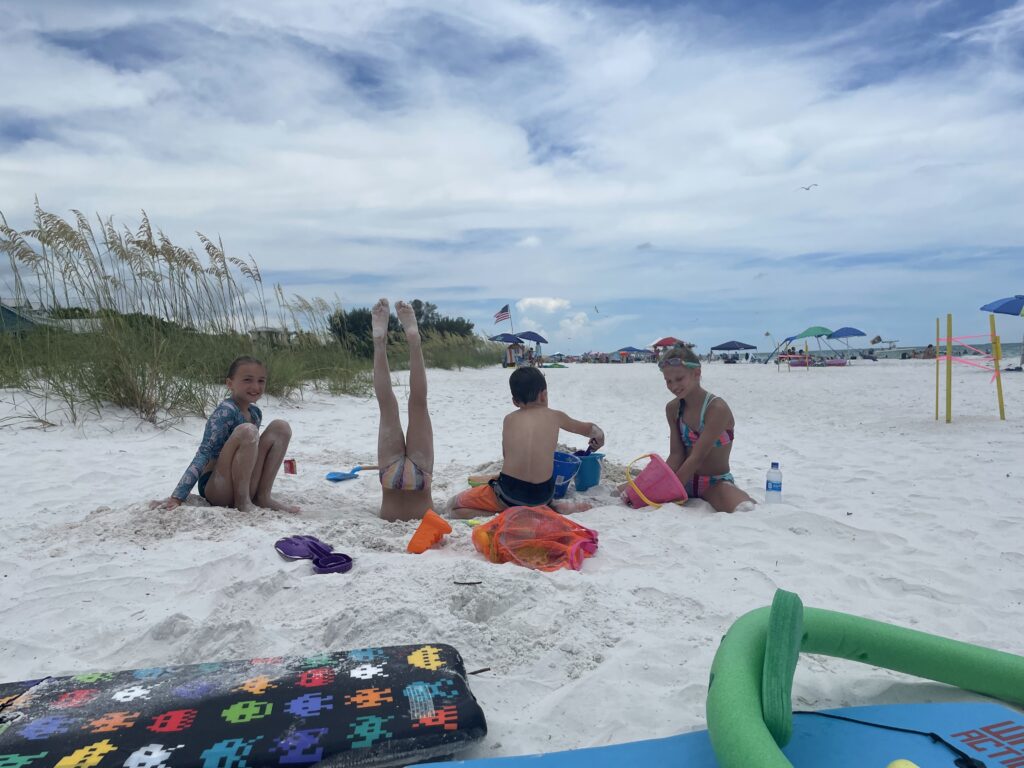 Maverick
The girls wanted to go see Maverick so we told them they needed to do their homework first and watch Top Gun. They both loved it and I think liked Maverick even more! Definitely their favorite movie of the summer and possibly their favorite movie ever! This year for Halloween they did a Top Gun theme.
Lake Minnetonka
The Fleck family invited us out to their lake house for a super fun lake day. We all had an absolute blast! Brax couldn't go in lakes during treatment so we were all so excited to spend time with our friends on the lake. A few highlights include: Tubing on the unicorn, Brax & Bry fishing for the 1st time, the water trampoline, paddleboards/kayaks, super delicious grill dinner, meeting Bella, and a sunset cruise on the lake with ice cream.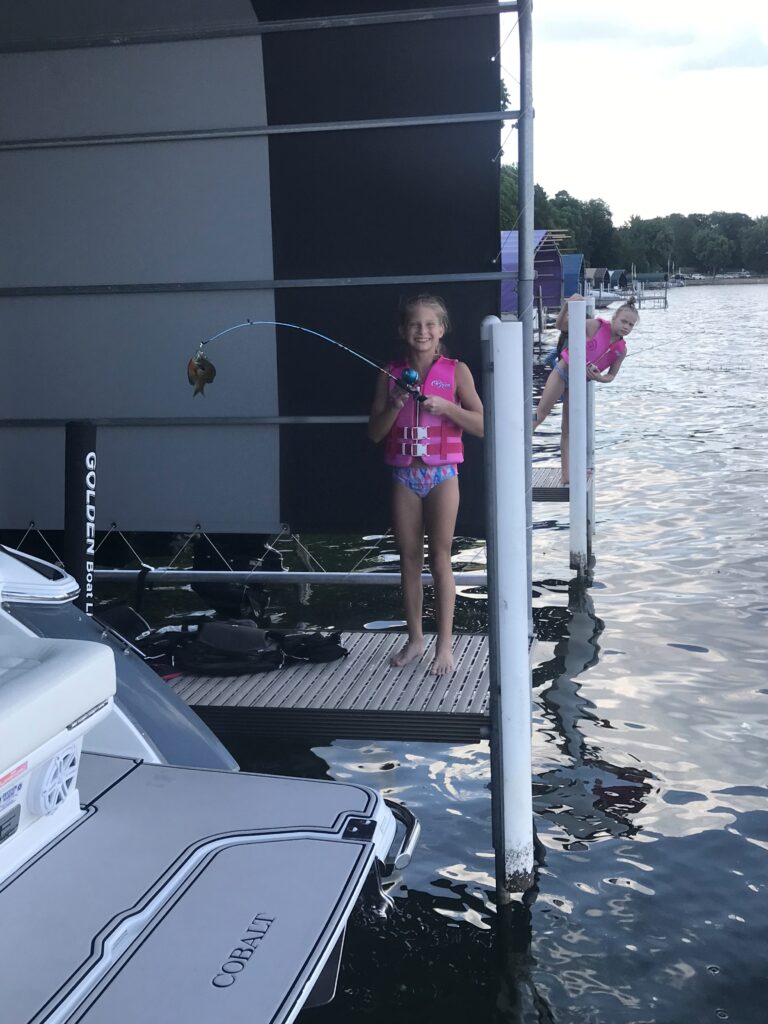 Putt 4 Patients
TB1F had our 2nd annual Putt 4 Patients at BMW of Minnetonka again this year. Another hot and successful day of raising money for patients & families at M Health Masonic Children's hospital.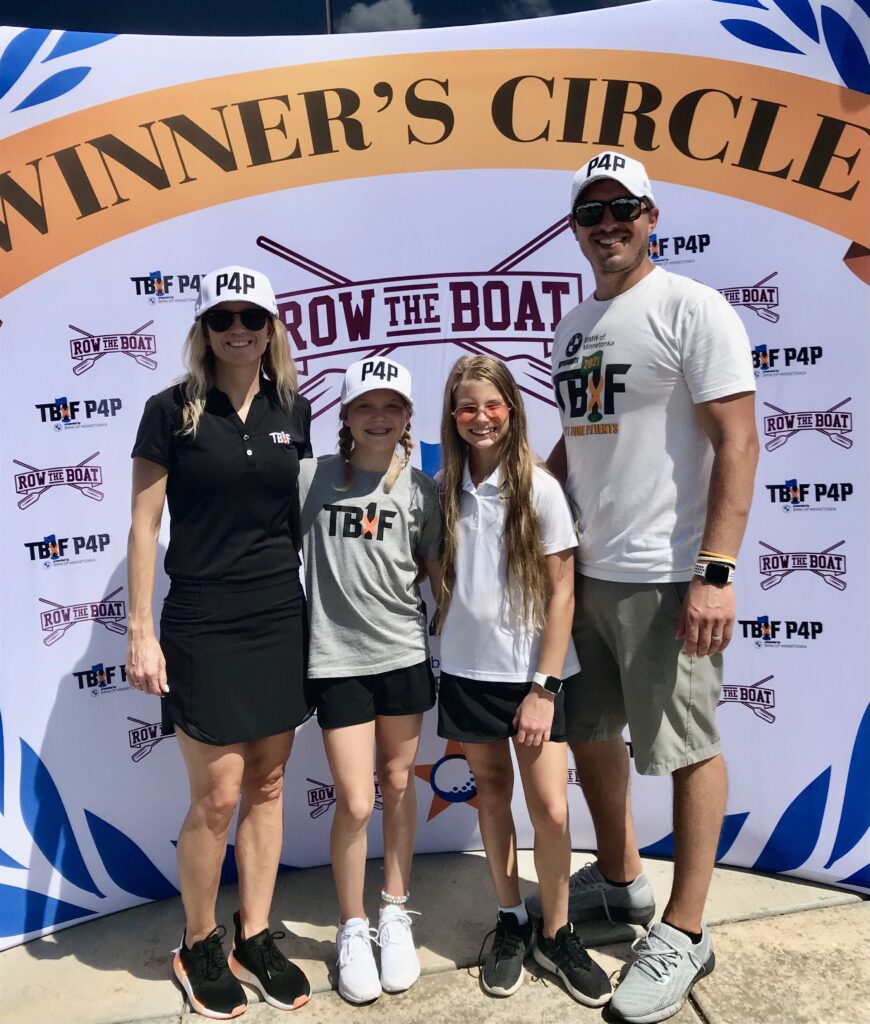 3M Open
Brax was asked to be the 3M Open Junior Ambassador again this summer. The girls had a blast filming content and enjoying themselves at the tournament. They were able to meet Jake Owen this year, help host families from the hospital, and were so excited when Tony Finau won.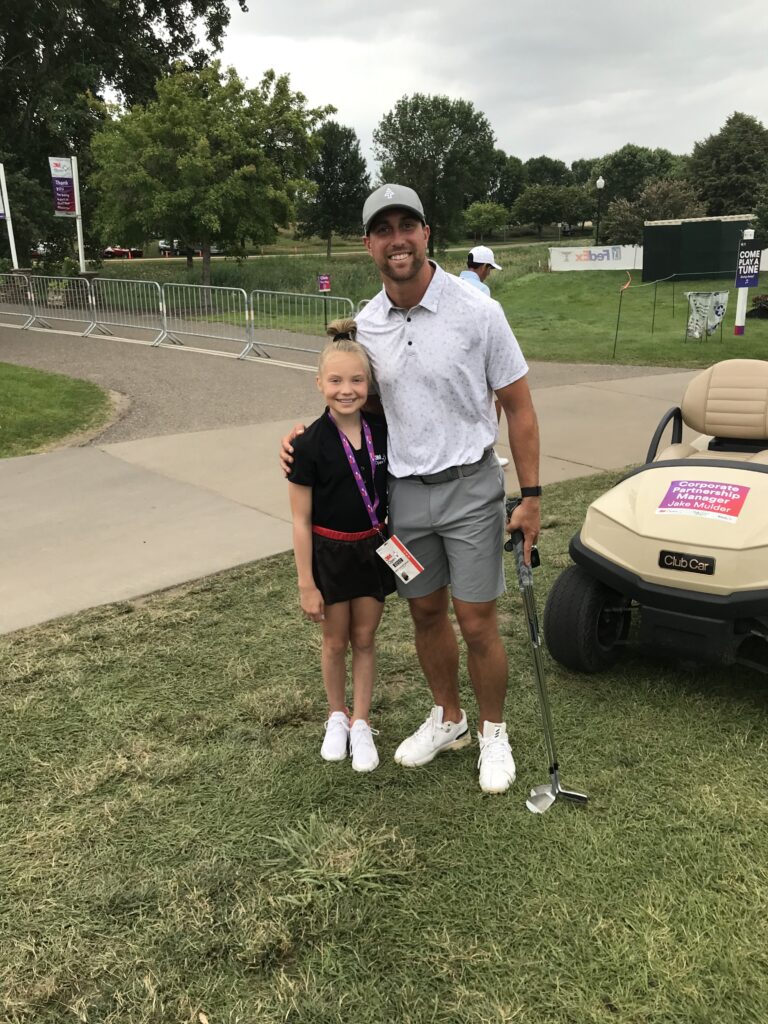 Twins & Cole Swindell
The girls attended their first concert this summer at Target Field. Cole Swindell was playing a 75 minute set after the Twins game so we thought it would be a great opportunity to watch the Twins and attend a concert. It was a beautiful night and we all had a blast.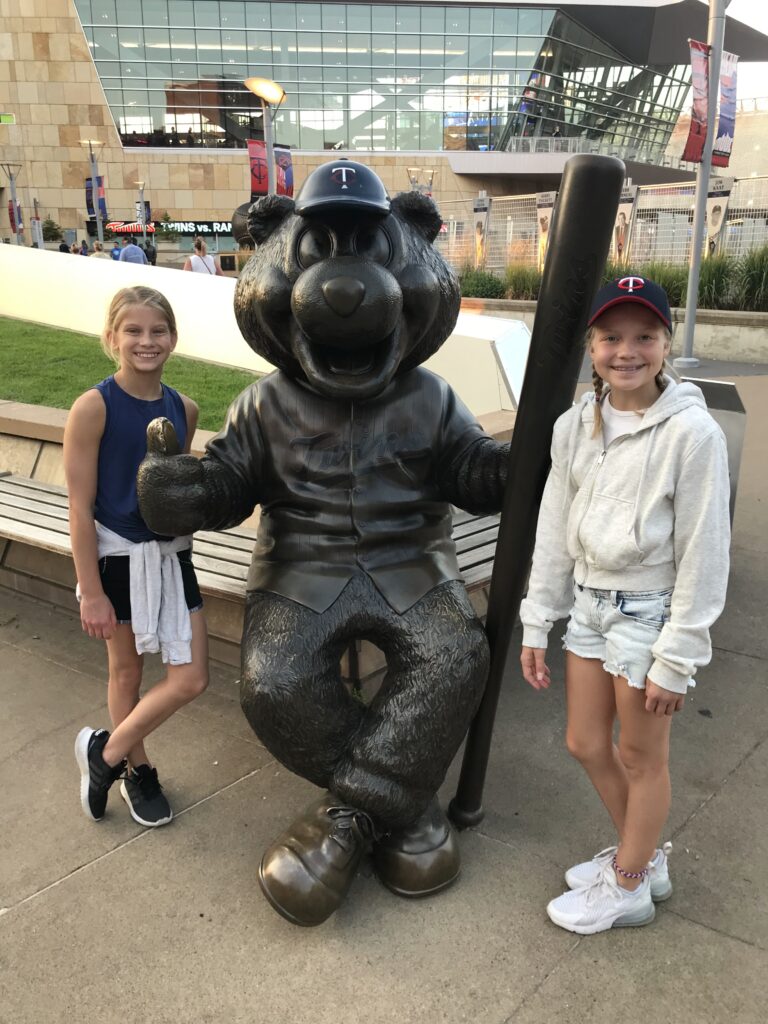 Cabin Weekend
We were invited to our friend's cabin in Lake Delhi, Iowa for quick weekend of fun with some of our gym friends. A few highlights include: "Christmas on the Lake" pontoon ride, tubing, cliff diving, lunch & swimming at Smokey's. This was the first time Brax crossed into Iowa territory – we are hopeful that her presence in the state will help the Gophers bring home Floyd of Rosedale later this fall! RTB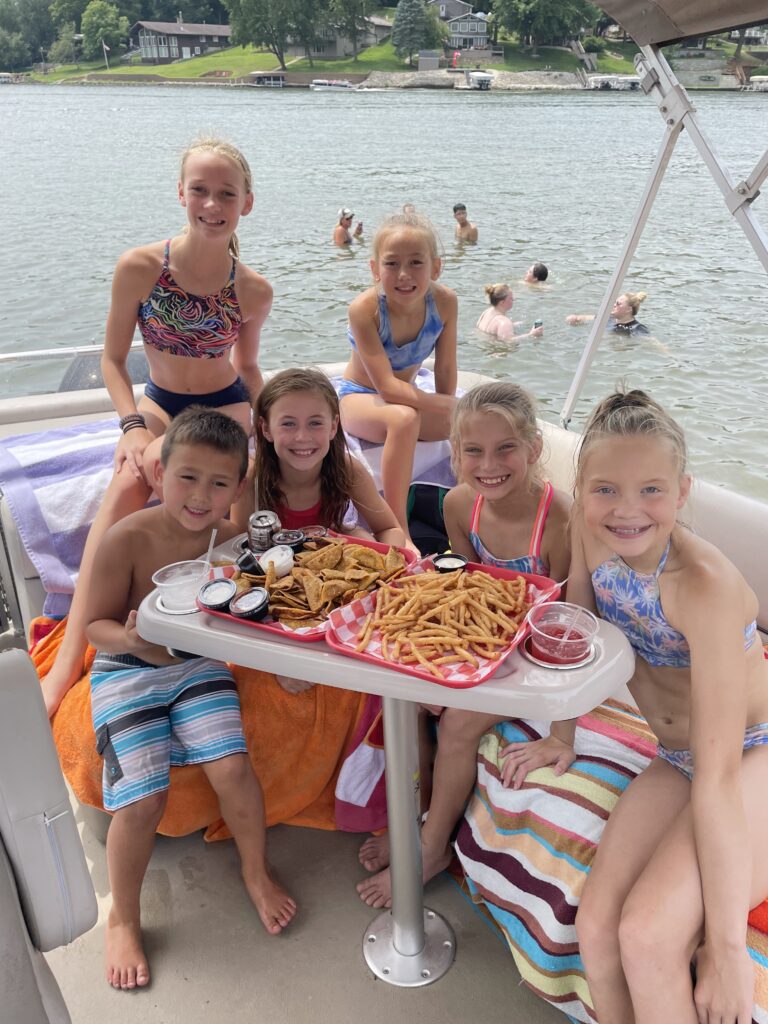 Paigey Bakes
Brax & Bry were so excited to finally meet Paige – Season 6 winner of Kid's Baking Championships this summer. Paige and her family have generously donated their time and talent to provide an exciting auction item at our Champion's Cup event. The girls were able to join this year's winners at a cupcake decorating session with Paige and her dad. The theme was rainbow and the girls had a blast. Brax started watching KBC during cancer and it was probably her favorite thing to watch with Paige being her favorite baker. Paige and Adam do an excellent job and we are thankful to have their support of TB1F.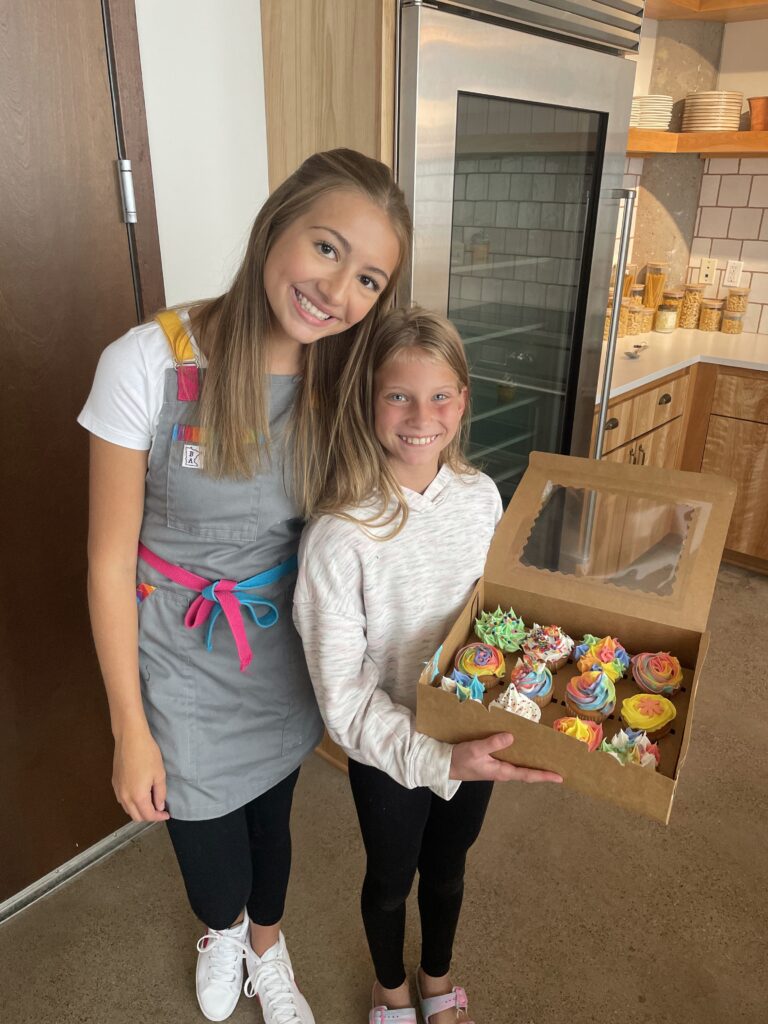 US Championships
US Championships for Women's Gymnastics was in Tampa this year. 5 girls from TCT were participating so we decided to head down to support them and have a long weekend of fun. Some of the trip highlights include: lots of fun at the pool with the Shook girls, an authentic Italian dinner, mini golf at Popstroke, cheering on team TCT in Tampa.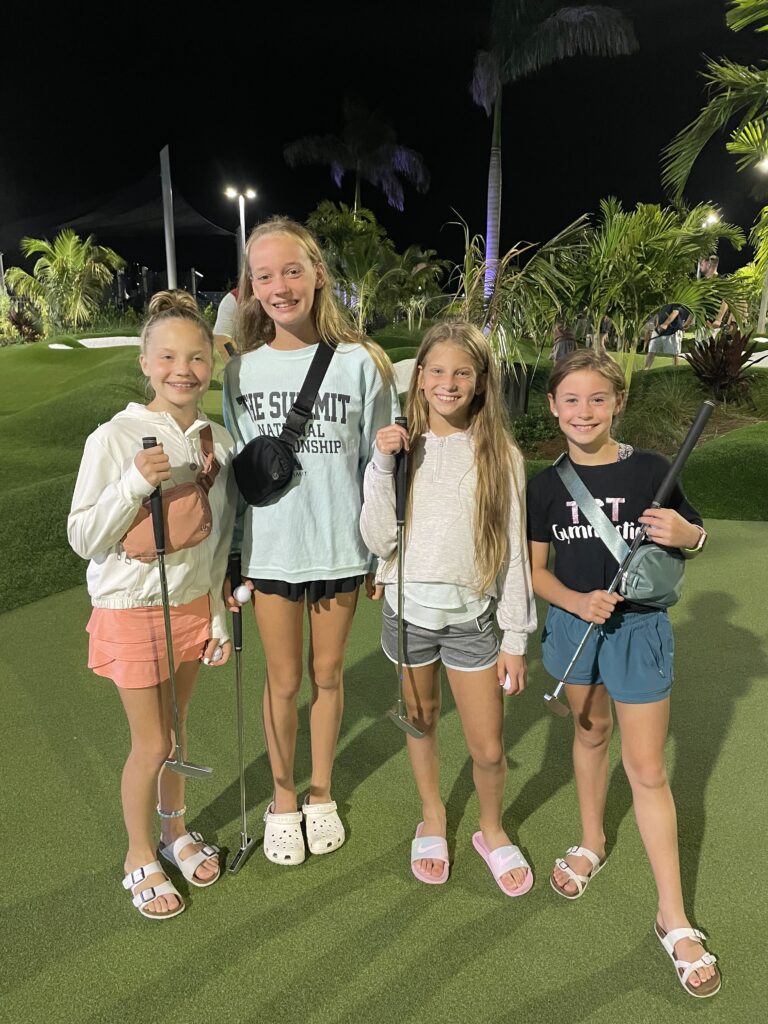 RTB BBQ
While attending the RTB BBQ at Athletes Village Brax had the opportunity to join Mo Ibrahim and Tanner Morgan – 2 of her favorite Gopher football players – to raise money for childhood cancer research. The RTB party is an amazing opportunity for hospital families to interact with Gopher football players, coaches, and staff in a very fun environment. Brax and Bry attended this in 2019 and after a few years of covid delays it was great to be back.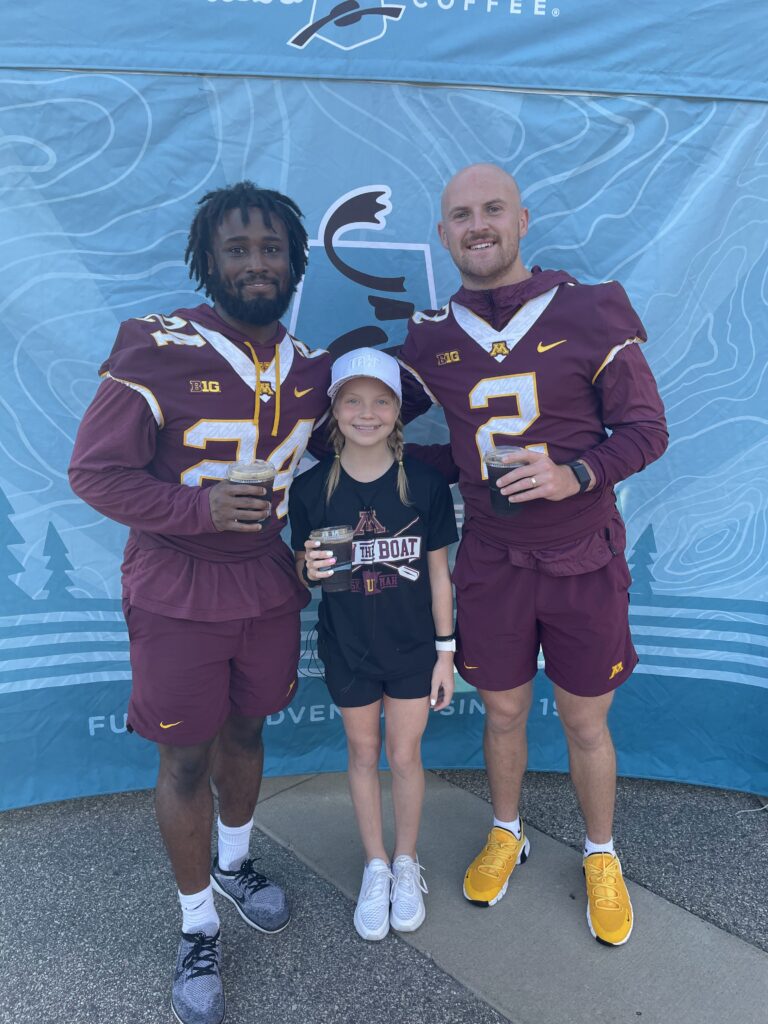 Summer Sounds Charity Music Festival
TB1F co-hosted a summer outdoor concert with our good friends Andy & Jenny Brown, whose charity Brown Boys Benefit, supports NICUs. It was a great success and a very fun family friendly event at Willow Tree Vineyard in Ham Lake. Planning has already started for year 2.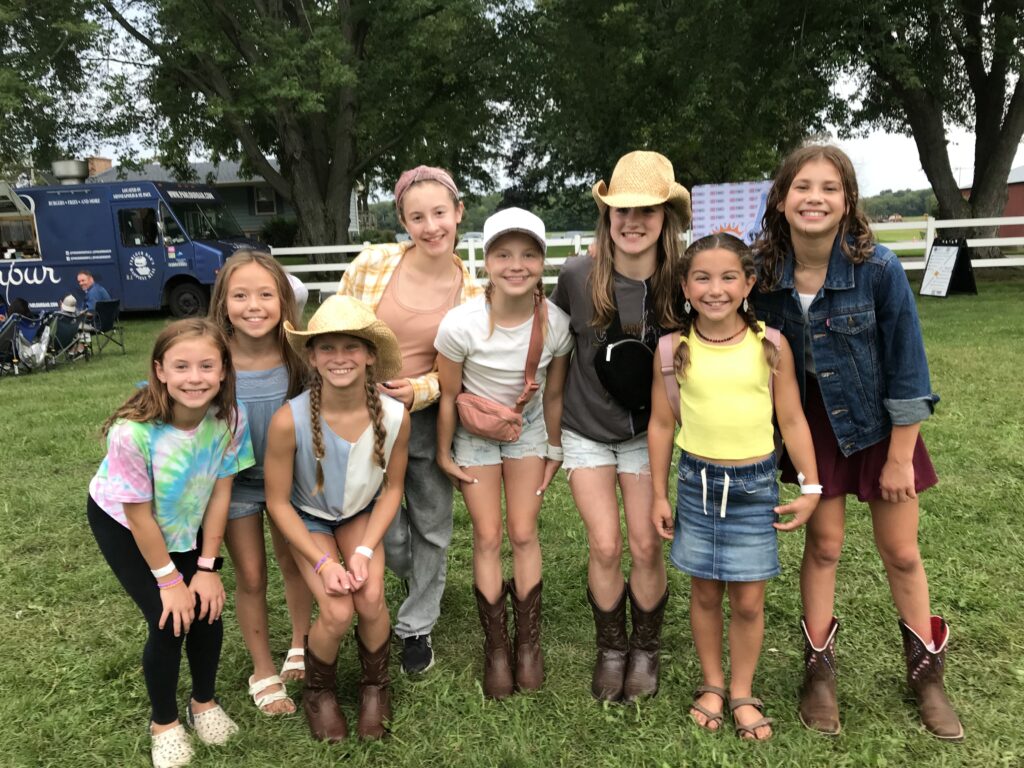 Labor Day Weekend
The last weekend of the summer started off with a big Gopher win at home. It was a beautiful evening and we were able to see several good friends. We headed north on Friday to spend some time with family before the crazy busy school year began. The girls had fun at Paul Bunyan Land with cousin Max. The weekend went very fast and before we knew it the girls were off to 7th & 5th grade at Westwood Intermediate and Middle School. We are very thankful for all the fun and memories that we made during the summer of 2022. The school year is off to a great start – Brax is taking all honors classes, doing 20 hours a week of gymnastics, TB1F, football, and time with friends & family.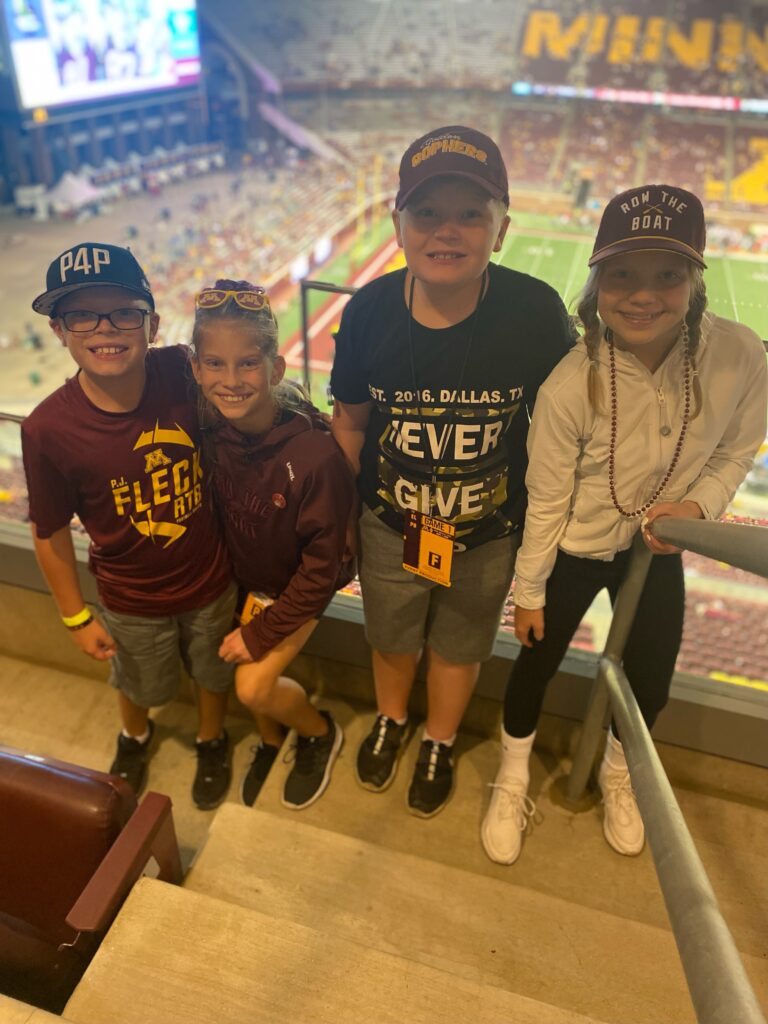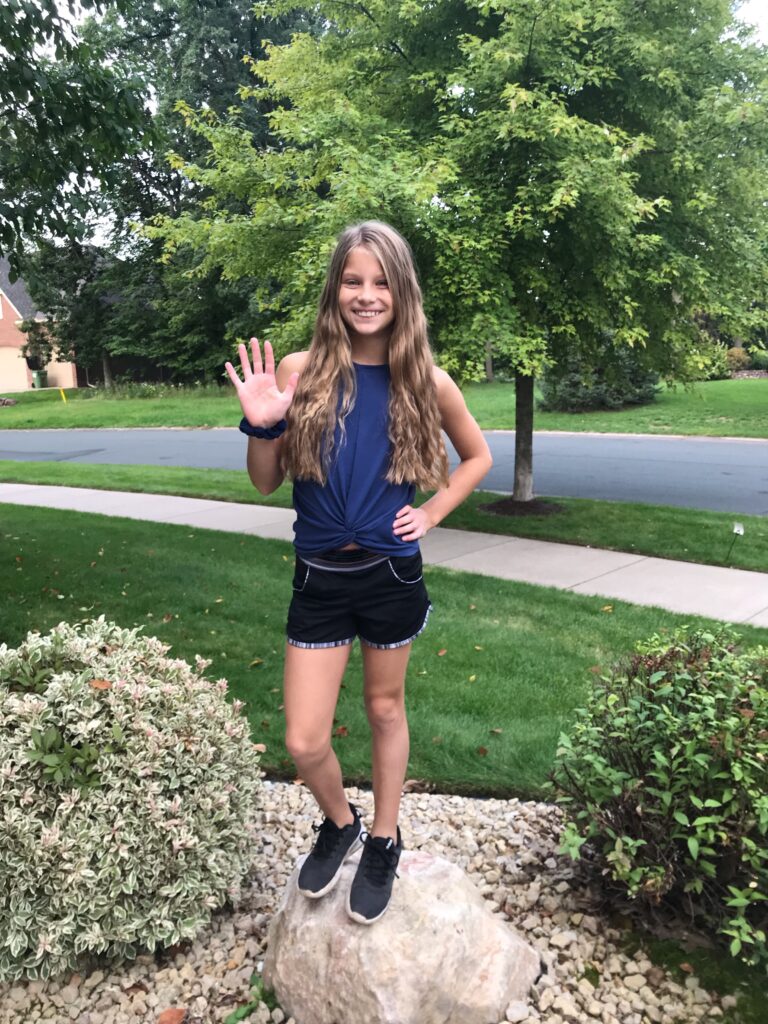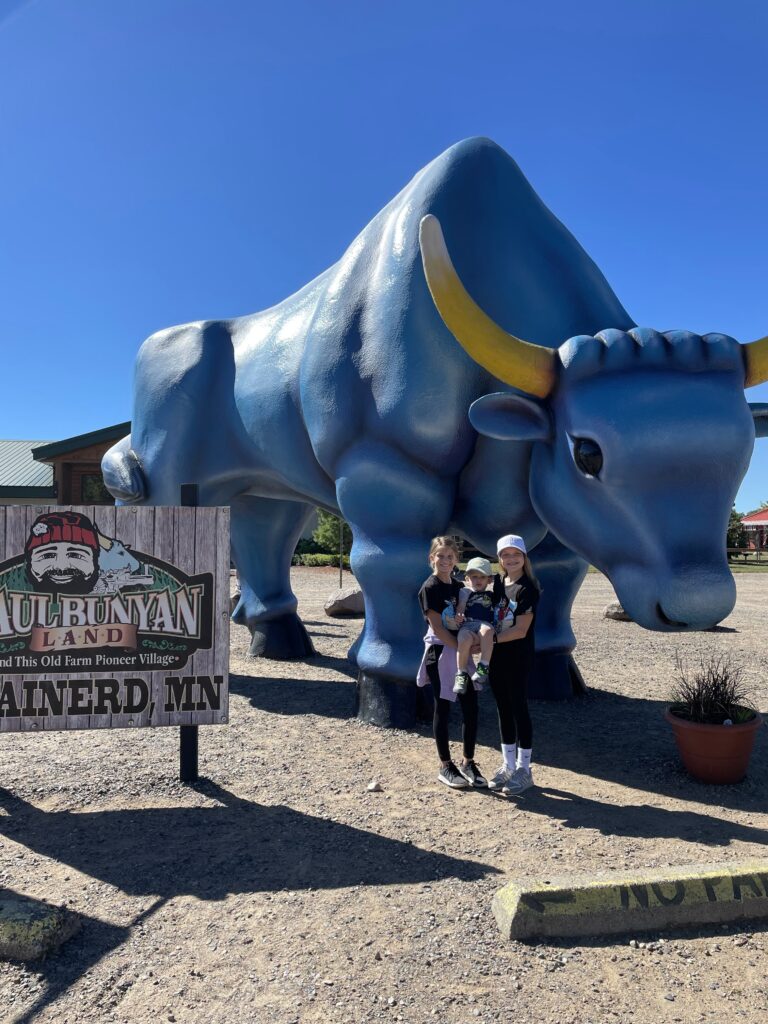 And to wrap things up, with November being a month of giving, Carousel Motor Group has partnered with TB1F again this year with a matching donation up to $25K. So, if you have any end of year donations to make, please consider TB1F and have your donation doubled. People often think a small donation isn't going to help, but when UNO cards are one of the most requested items we get from and they cost $5, this is a perfect example of how, literally, ALL donations make an impact.
If you can help, please visit www.TB1Fund.org and all month long donations will be doubled – help us unlock those match dollars! Thank you CMG!
Finally, please continue to pray for our friends dealing with tough diagnoses and treatments. Some recent BIG NEWS, our good friend Megan was able to receive her new heart just recently and is doing phenomenal! We are so happy for her and her family and prayers for the family that lost their family member, but was generous enough to donate to save another life!
Have a great Holiday Season and we will update after the new year! Thank you for the unending support!
Total Page Visits: 454 - Today Page Visits: 1