Happy Summer Everyone! Spring really went by fast this year! Brax has continued to get stronger and improve with getting back to gymnastics. She had 2 big goals this season: 1) compete the all-around for Level 7 and 2) qualify for the State Optional gymnastics meet. We are happy to report that she did accomplish both of these goals. As an extra bonus, she also qualified and competed at the Region 4 meet as well. This ended up being her best meet of the year and she actually tied for 1st place on balance beam. She still has lots of work to do in the gym, but she continues to grind and keeps adding new goals. Everyone who knew Brax prior to being sick knows how important this sport has been to her. During treatment there were days we wondered if she would ever be able to get back to competing since it was a very long and difficult road. We are very proud of her grit and determination to get back to doing what she loves.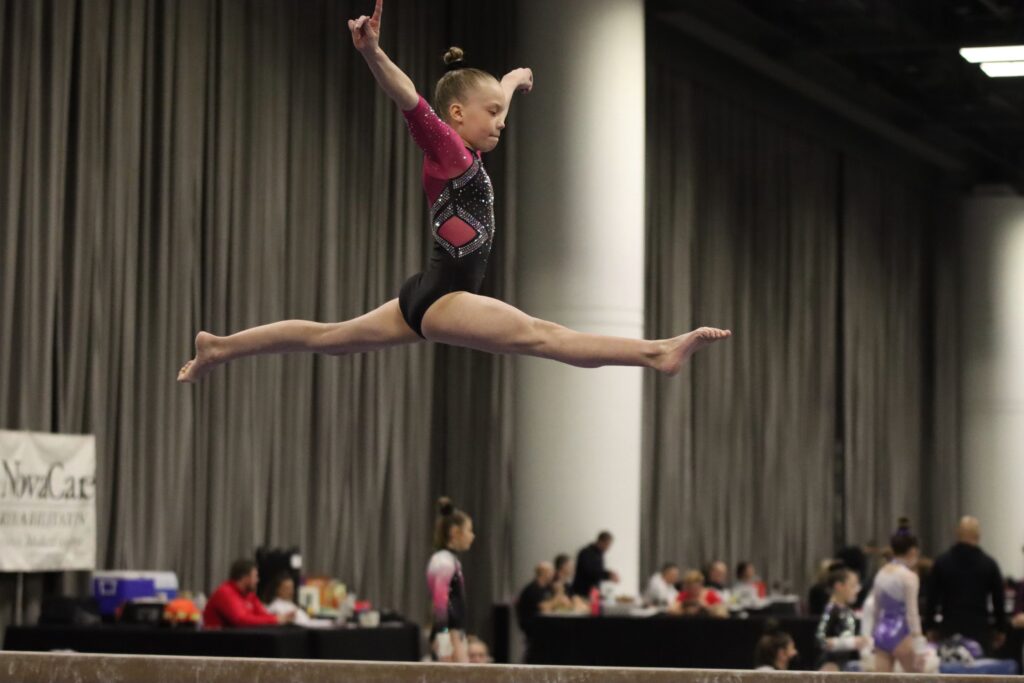 We had two new additions to the family this spring – baby Maisy & baby Siena. The girls love babies and little kids so they were thrilled to welcome 2 more cousins to the family.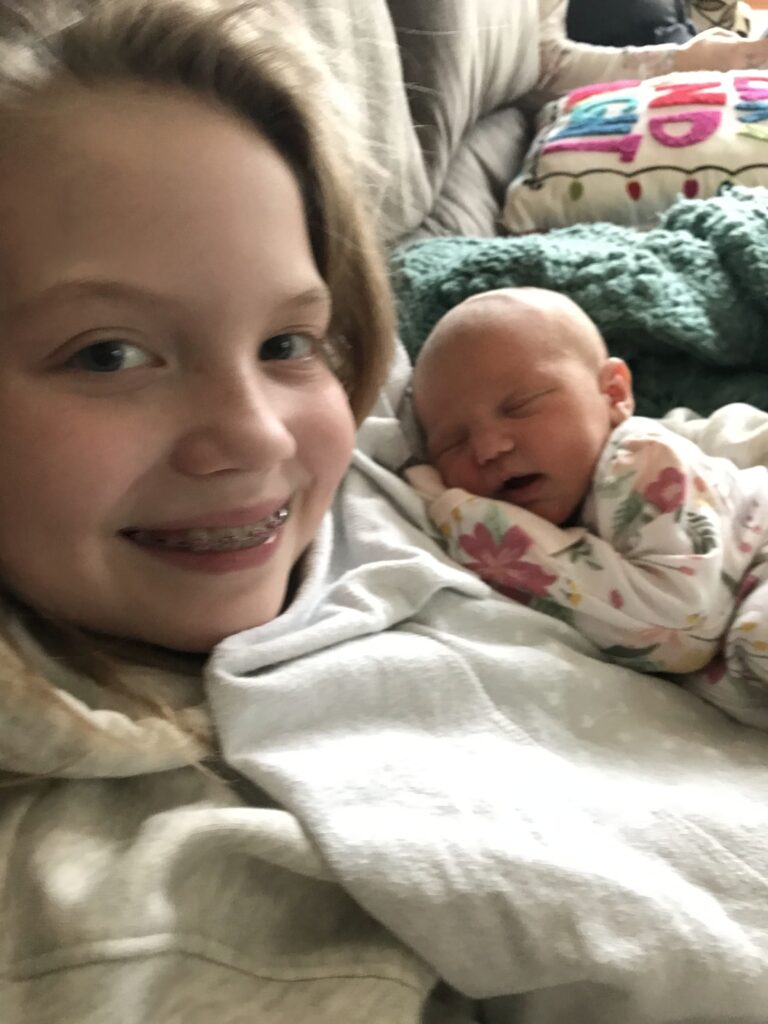 We had been looking forward to going to watch NCAA Gymnastics Nationals in Fort Worth, Texas for over a year and the trip did not disappoint. We were able to cheer on our Minnesota Gophers and TCT alumni at Dickies Arena and it was such a fun atmosphere to be a part of. The girls were so excited to see so many talented gymnasts and explore a new city & state. A few highlights included: spending time with the Thurmans, Fort Worth Water Gardens, watching all of the NCAA teams in person, and the Stockyards. We are very thankful for such an amazing trip filled with so many wonderful memories. We are definitely hoping to make this an annual trip if our schedule permits.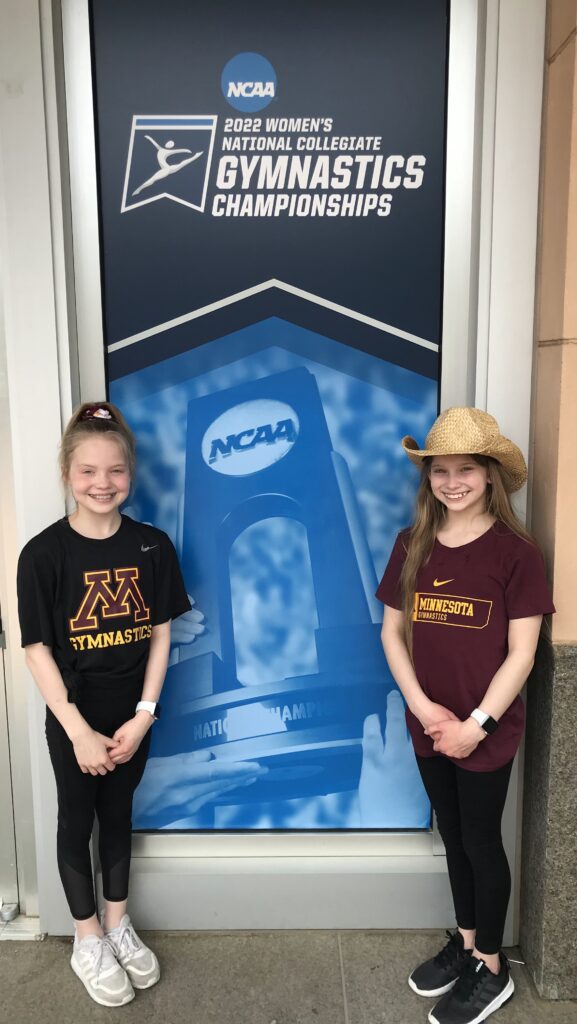 Our 2nd Annual Champions Cup derby event was held at its intended date this year – one week before the actually Kentucky Derby. We crushed our goal and ended up raising over $250,000 for TB1F's programming at Masonic Children's Hospital. This is our biggest fundraising event of the year and always a fun and positive party.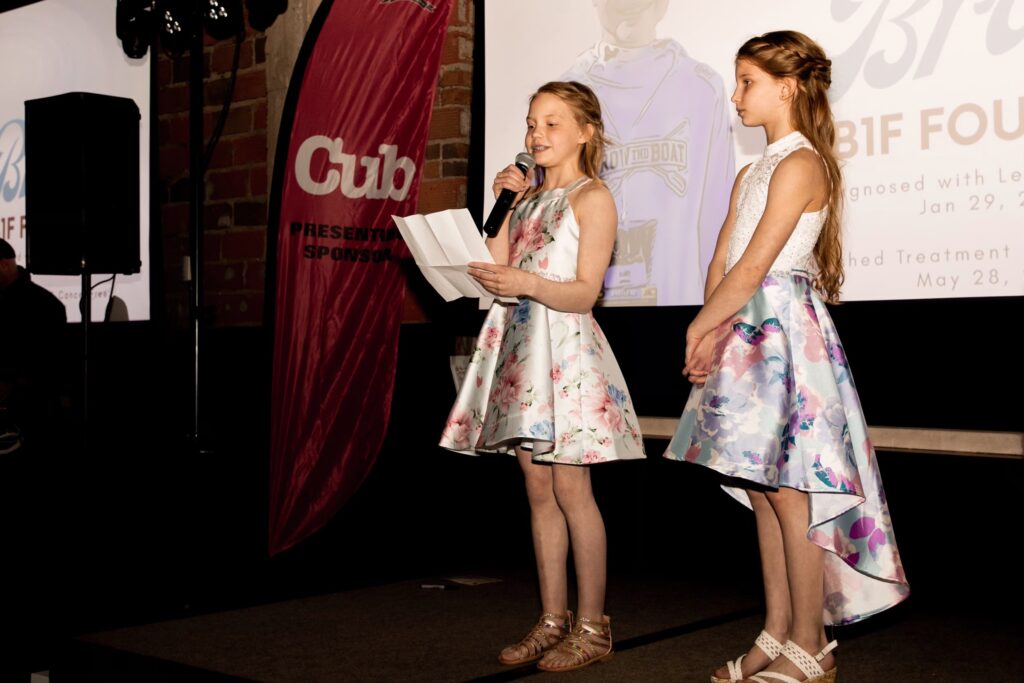 Brax hit her 1 year cancer and treatment free milestone on May 28th! She wanted to celebrate by going to Florida for a long Memorial Day weekend with friends.  Brax always has loved to travel and go to the beach and that is something that she wasn't really allowed to do during her 2.5 years of treatment.  A few highlights included: celebrating with the Sullivans, amazing weather, beach day on Anna Maria Island, seeing dolphins & manatees, lots of fun pool time, and delicious food.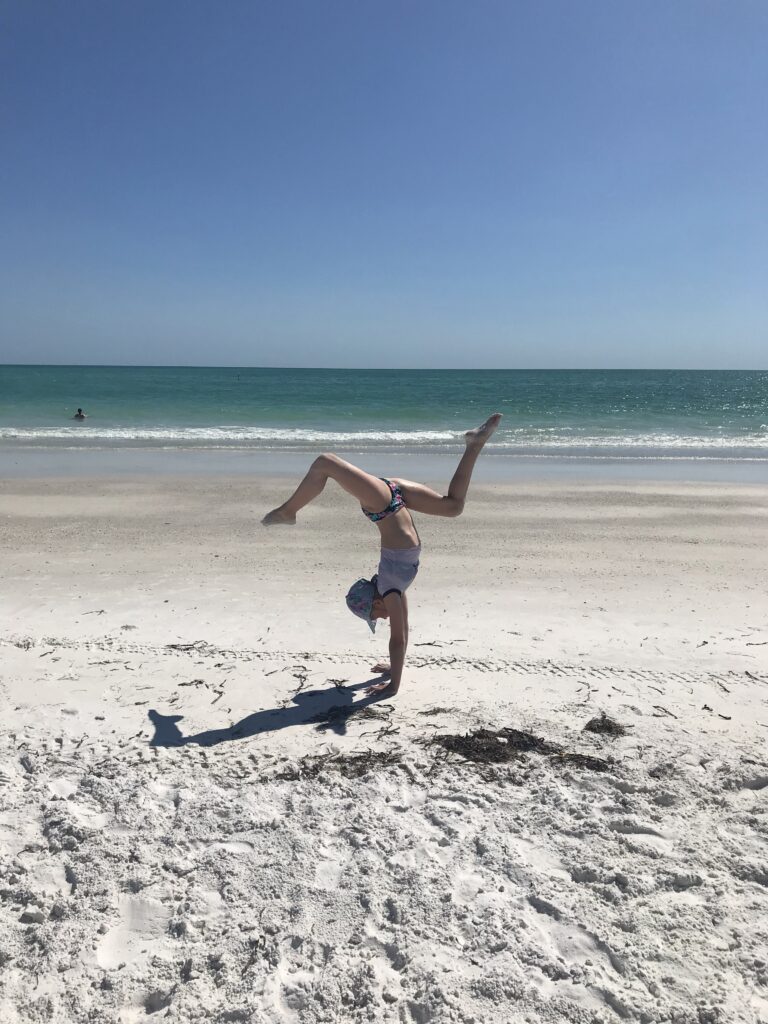 After a bit of a rocky start to the 6th grade school year Brax ended up really enjoying being back to in-person learning. She loved her teacher, Miss Lang, and will miss her very much. She was able to reunite with old friends and make new friends as well. Brax made the A Honor Roll all 3 semesters with a perfect 4.0 GPA for the year and we are very proud of her. She has elected to take a summer school math class in which she will take a year of 7th grade math in 7 weeks, so that she will be able to enroll in 8th grade math in the fall.  
UPCOMING EVENTS: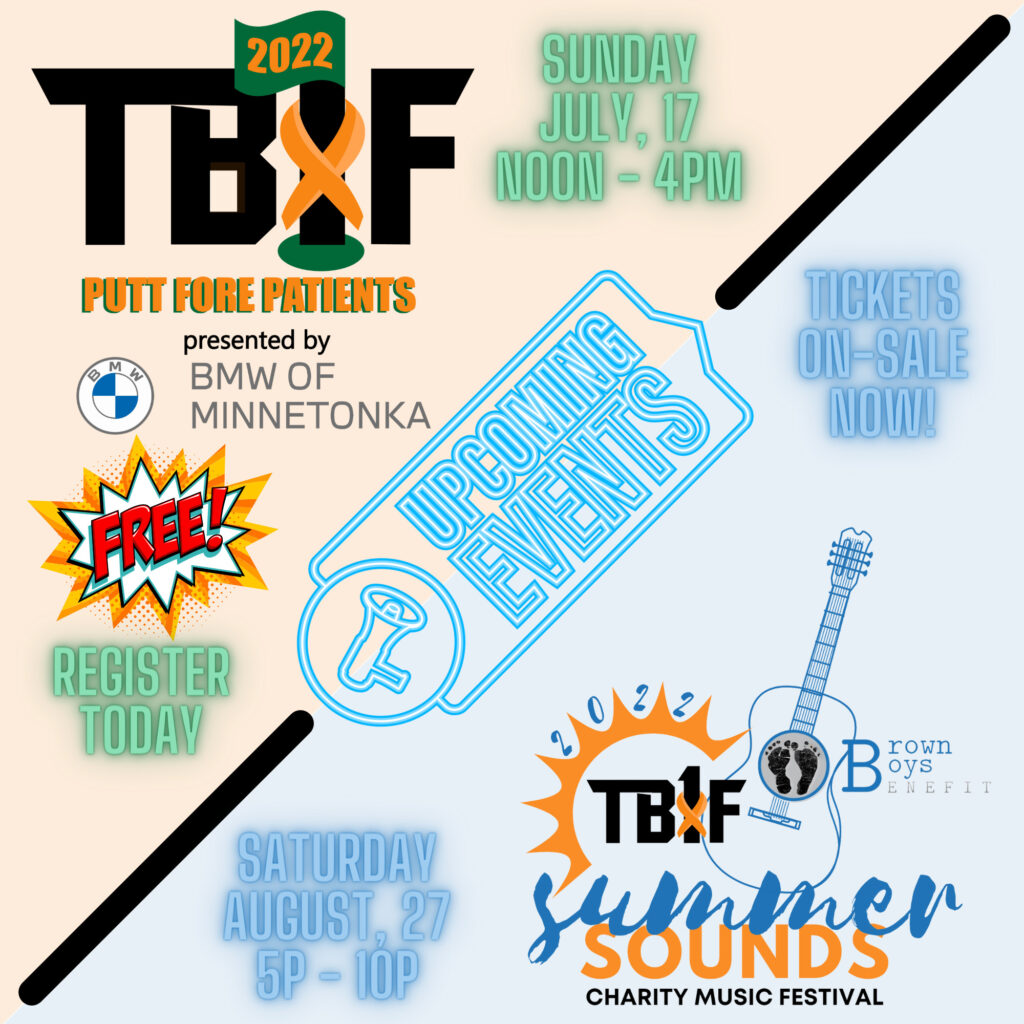 Mark your calendars for TB1F's family friendly event this summer on Sunday, July 17th from noon to 4PM. Putt Fore Patients (P4P) is back at BMW of Minnetonka and is a free event this year. Come watch 18 groups battle it out in the charity challenge from Noon to 1PM and stay for mini golf, inflatables, food trucks, the chance to win awesome prizes, and free ice cream. More info and to register for FREE can be found at the link below. 10 Tickets for registering, 10 additional for every hole-in-one and 5 additional tickets for every toy brought and donated the day of the event. We want to get as many people as possible out that afternoon to enjoy and celebrate. GenNow will be out DJing, Red's Savoy & Tipsy Steer will have food trucks and again, lots of great prizes to be won!
Putt Fore Patients Info & Registration (FREE EVENT)
Can't make the event, but want to donate a toy for the 3rd Annual Drive to Donate event, please check use the link below:
Finally, we will close out the summer with our new co-hosted event, Summer Sounds Charity Music Festival on Saturday, August 28th from 5:00-10:00pm at Willow Tree Winery in Ham Lake. The Brown Boy's Benefit's focus is on NICU family support and we are excited to team up with them for an exciting country music concert in the north metro to help raise awareness and funds for patients & families at Masonic. Tickets are on sale now. For more info on this event, check out the link below.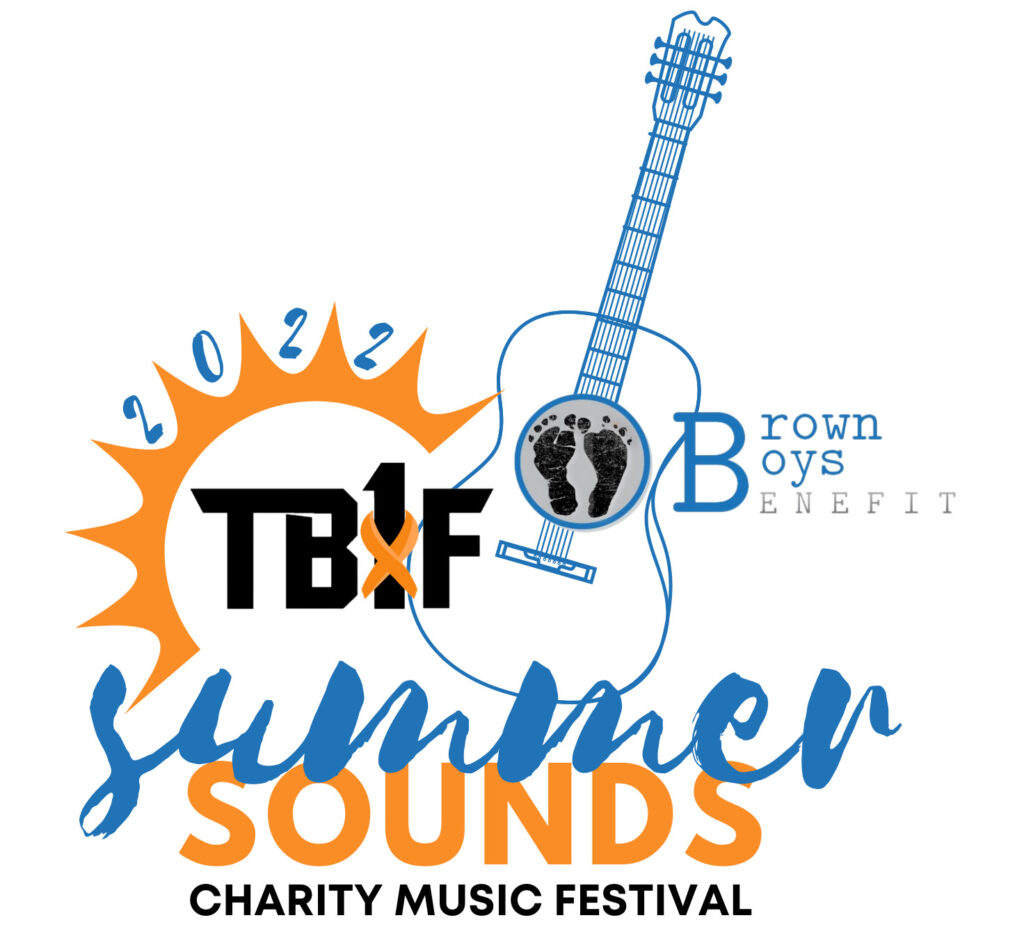 Total Page Visits: 2663 - Today Page Visits: 1