Brax has been doing really well after getting off to slow start in Delayed Intensification. The last couple weeks she has felt pretty good and not as tired. She finished the 1st have of DI on August 20th and made counts this past Tuesday and was able to jump right into the 2nd half of DI. She has 4 more weeks of intense chemo and then she can put that behind her. It will be 8 months of intensive chemo once this wraps up in September…..what a trooper!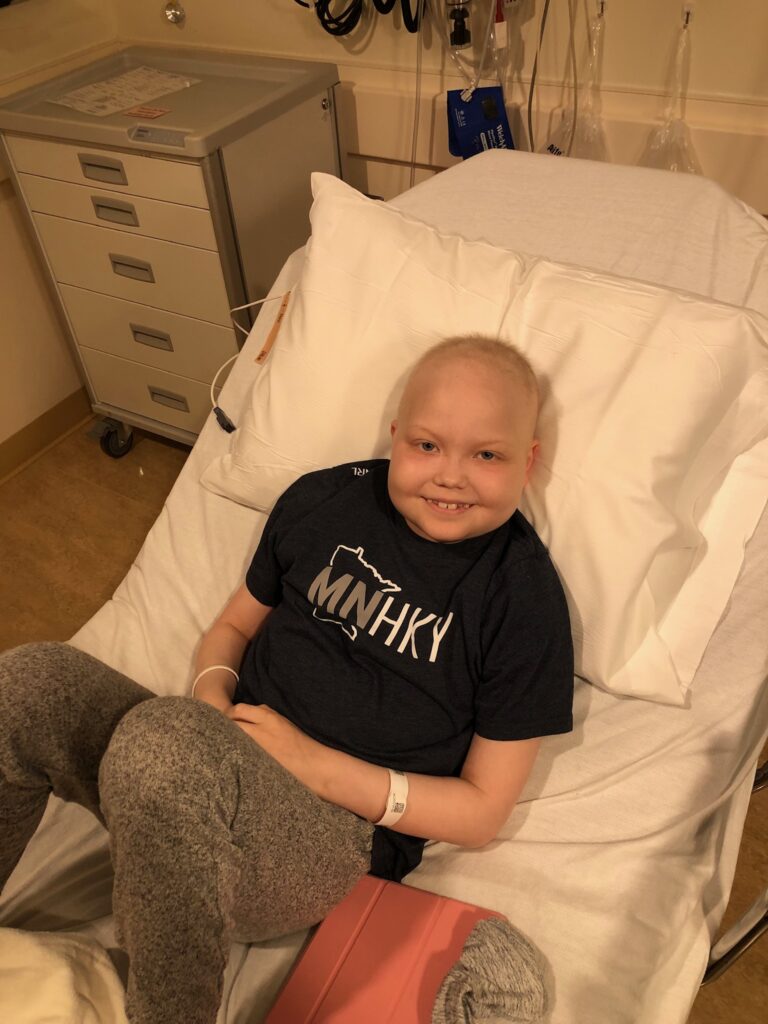 Rewind to last week now and catch up…..
Brax and Bry and the TCT gymnasts got to get out of the gym and have ice cream at one of their teammate's family's ice cream shop. Always nice to get out and see people as there has been a lot of isolation the last 7 months.
Last Wednesday Brax had a really cool opportunity with Casey O'Brien and ESPN. Casey, another U of M patient and Gopher Football player, is doing a segment for ESPN about his story and he asked us if Brax would be involved for his shoot in the hospital. She was thrilled and gladly accepted.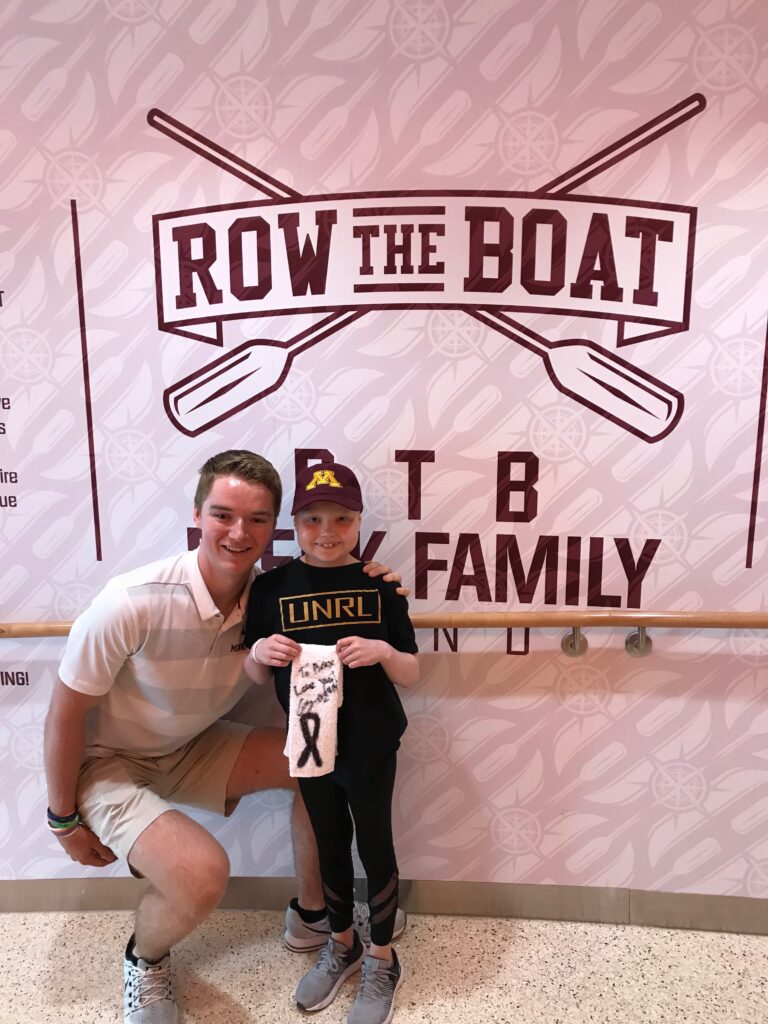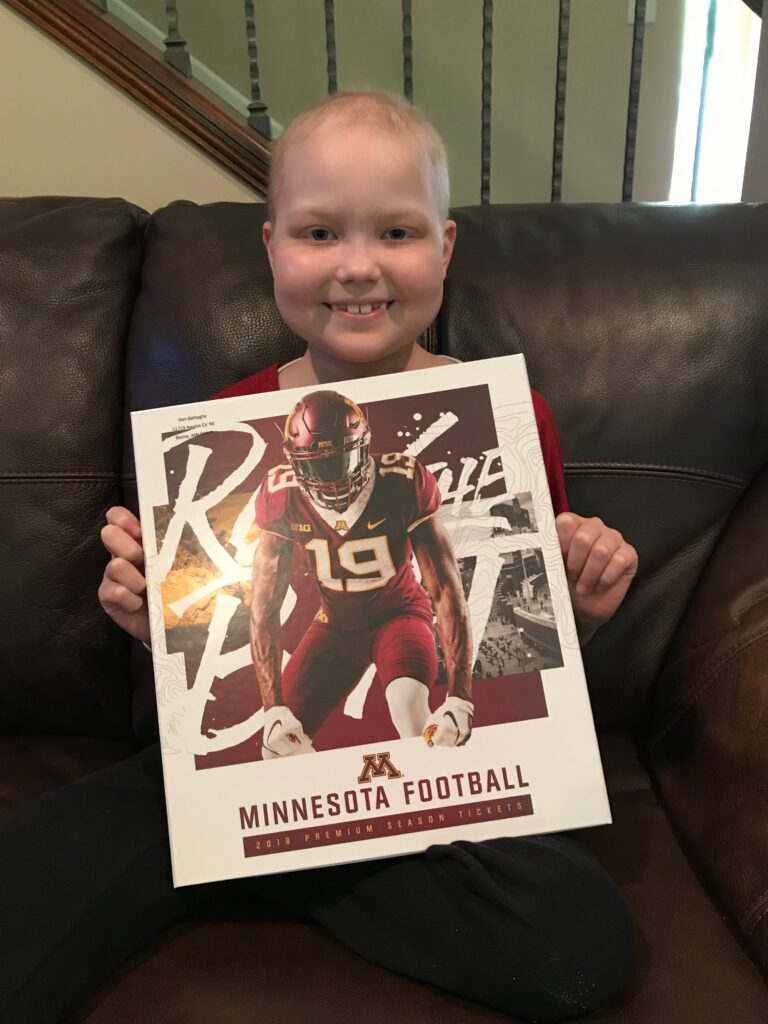 Tomorrow (Thursday), Brax also has another big opportunity. She was asked by Chad Greenway's Lead the Way Foundation to be the featured person for his big Celebrity Waiter Night Fundraiser in September. They will be filming that tomorrow.
And then, as we had mentioned in a previous post. We will be starting a fund for Brax. She wants to continue to be involved and stay involved in helping others in her situation. We are partnering with the U of M Foundation and will be launching her website later this month. We are hoping to do big things for Masonic and the programs Brax is passionate about (Child Family Life, Kyle Rudolph's End Zone and Jason Zucker's Broadcast Studio) We will be posting more info once the fund kicks off, but we will be looking for everyone and anyone who is able to help make this a success and do BIG things.

Total Page Visits: 2274 - Today Page Visits: 1