Brax had another great appointment yesterday. She had (hopefully) her last round of IT chemo for awhile. She has had 2 consecutive "ALL CLEARs" and if the final results tomorrow come back Leukemia free she will get a 6 week break from these, which would be nice. She has had 8 in a row and a pause would be welcomed. We asked the Team if it's normal to continue to do these treatments after she has been deemed Leukemia Free, and it sounds like they are being extra cautious due the fact that when Leukemia relapses, the spinal fluid is usually a common spot. In normal cases, once they get one "all clear" they don't continue with the treatments, unless they are part of the normal schedule. Only about 10% of people have Leukemia in their CNS, so we are happy they are front loading treatments and being proactive in making sure they wipe this out the first time.
We also asked her Team how they feel things are going. They said they are very happy with her progress and she's exactly where she should be – in REMISSION and feeling good! Her counts are starting to drop again, which is expected, but it also means things are working and Brax is feeling very good. In addition to her weekly chemo in the hospital and clinic, she is also getting chemo at home for the 1st half of this 28-day cycle. She gets a chemo injection of Cytarabine in her belly 3 days a week and takes an oral chemo pill, 6-MP, for the 1st 14 days. She's handling everything in Braxton fashion and kicking butt.
More fun news from today – Brax started some school (at home). Her homeroom teacher Mrs. Dahlke actually took the home bound position and Brax was thrilled, as she gets along very well with Mrs. Dahlke and was bumming she was having to miss so much of this year in the classroom, so this is making up for it a bit.
Also, her Fast Track coaches, Kim, Veronica and James came over tonight to visit and do dinner. It was great seeming them as usual.
We will update tomorrow once we get the final pathology review back on her CSF. Please continue to keep Brax in your prayers – they are working!!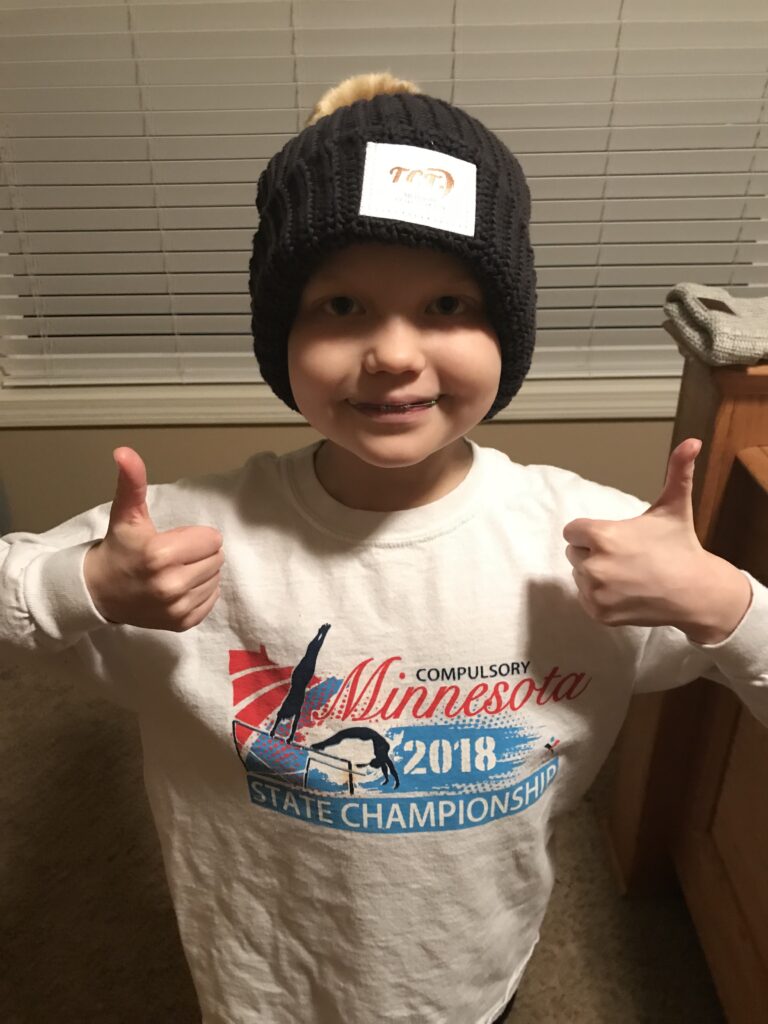 Total Page Visits: 1415 - Today Page Visits: 1