Today was another GREAT DAY for Brax! We got a call from Dr. Hilgers this morning confirming her CSF results as being ALL CLEAR – three in row!!
This was awesome new for many reasons, but biggest being things are WORKING! She is cancer free and continues to remain cancer free. Secondly, she can now get a break from the IT chemo treatments in her spinal fluid for 6 weeks. Below we posted the details of both her Bone Marrow Biopsy and CSF Evaluation. We will never get tired of seeing these results.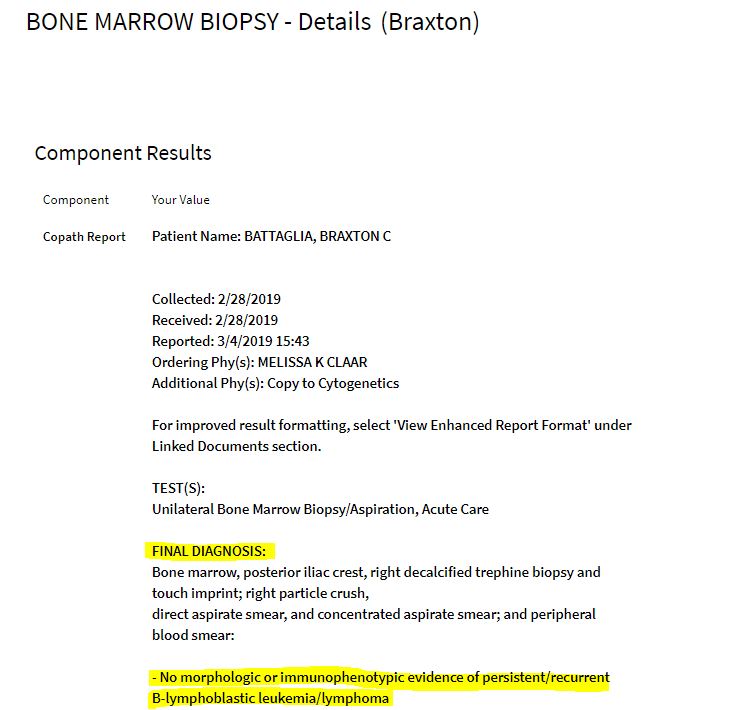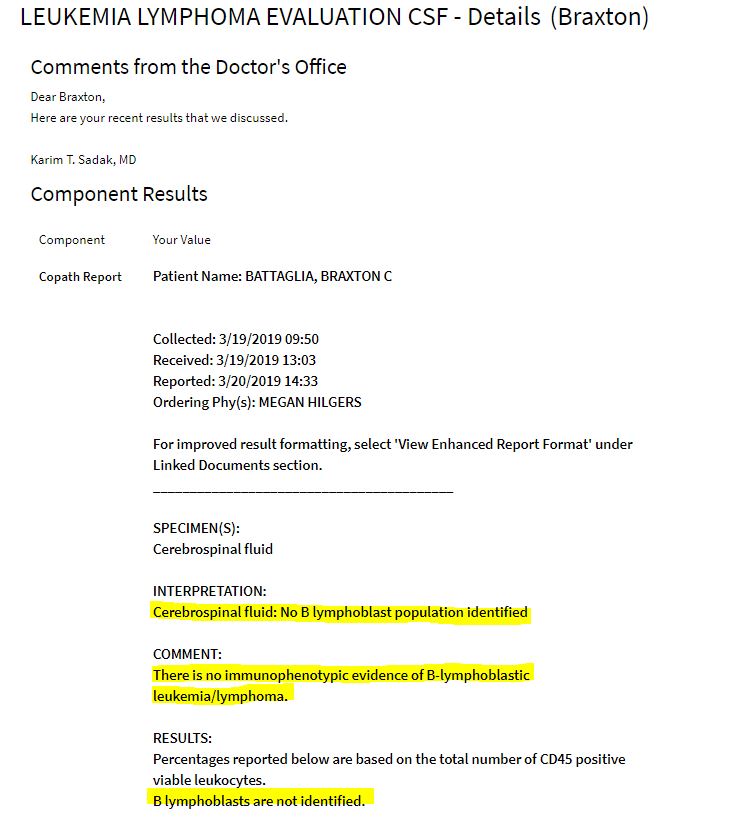 Brax also met with Mrs. Dahlke today to continue to work through some school stuff. She said, "it's exhausting!" Hahahaha!!
She also made her NCAA picks. We are in a pool that picks 8 teams and so far she's killing it – 4 for 4!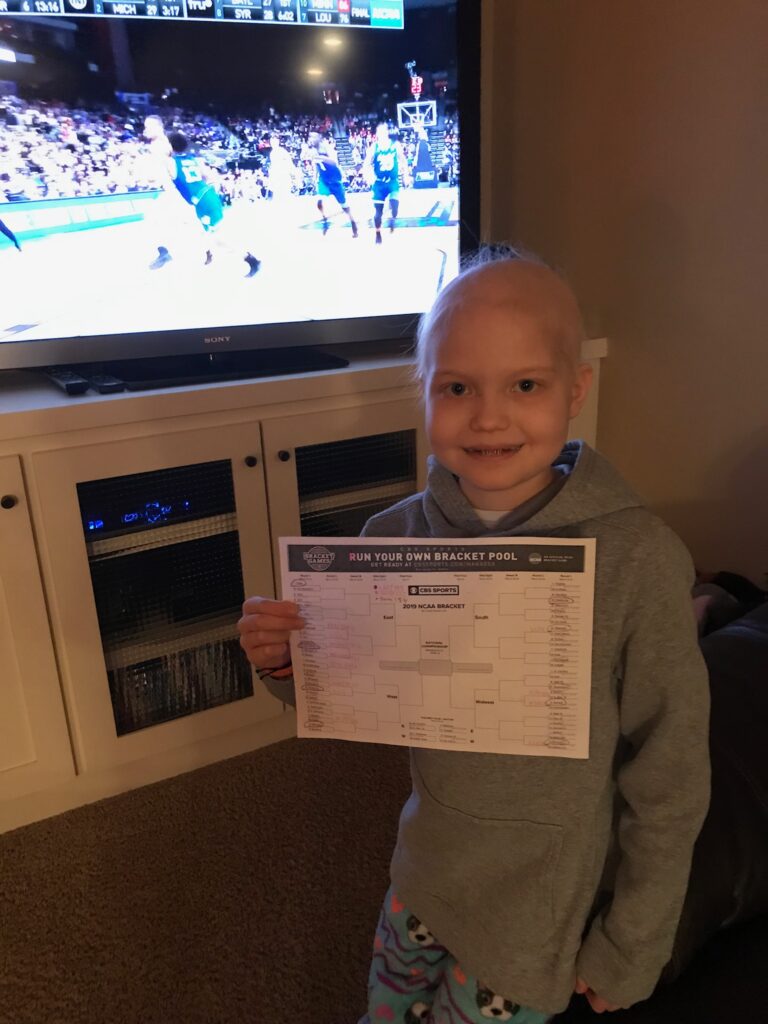 And then later this evening we had a nice visit with Marla and Bella. Bella is a neighbor who is also dealing with Leukemia (AML vs. Brax's ALL). She is doing great and nearly done with her treatment – so AWESOME!. We are so happy for them! Thanks so much to them for the gifts!
Side comment – how strange to have 2 girls within houses of each both diagnosed with Leukemia less than 6 months apart – odds are very slim….very strange.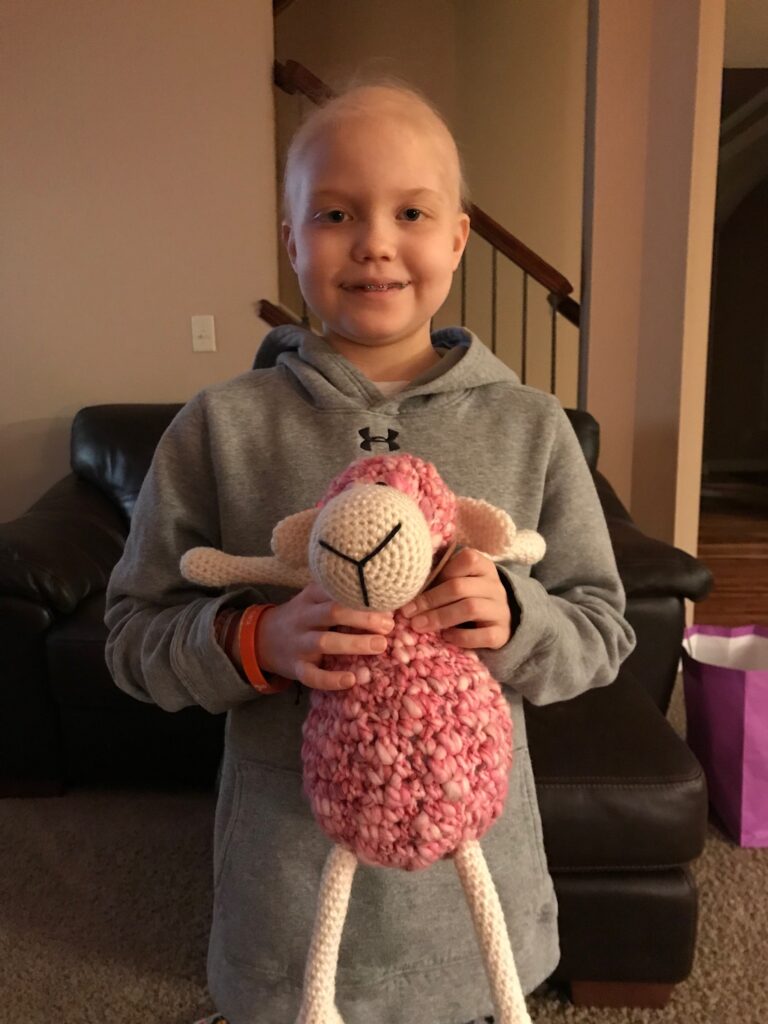 Again, thank you to our army of support for all the prayers, love and support! Everything is going the right direction and every day we are one day closer to a full and complete recovery.
Total Page Visits: 1455 - Today Page Visits: 1