Brax had another good week and weekend.
She was able to get some practice in (at home) with Kim on Friday and things are going very well. She actually did a back walkover (for the non-gymnast people this wont' mean much, but it's a pretty big deal for Brax!)
Saturday was a busy day. Saturday AM Brax dropped Bry off at practice. Her Fast Track teammates all sent her some love wearing their Team Brax hats.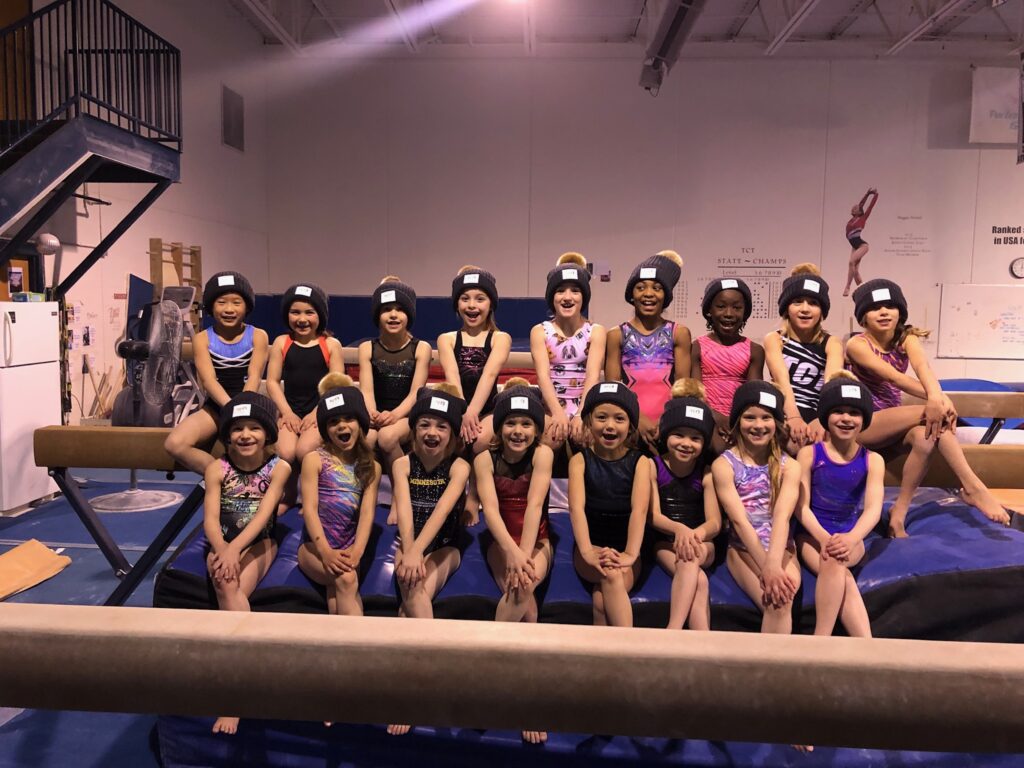 Saturday afternoon she went to her Aunt Em's wedding shower and got to see a lot of family she hadn't been able to see since this all transpired. It was nice for all of them to see Brax and see her doing so well. People always seem to feel better after seeing Brax and to know how well she handling all of this. She an incredible little girl.
And Saturday night, we watched the UMD Bulldogs hockey (mom, dad and most of our family – Paulson & Battaglia's alma mater) win their 2nd National Championship in as many years! Go DOGs!! #BackToBack
Today she had another good day and went to church tonight. It was Palm Sunday and this is the first mass she's been able to attend since January. She's getting better everyday!
We are anticipating Brax's ANC will be ready to start the next 4-week cycle on Tuesday. We will update after that appointment.
Thank you so much to everyone for the continued calls, emails, and prayers. It means so much and whatever we are doing is working!
Total Page Visits: 1522 - Today Page Visits: 1