More great news to report from Team Brax! We had our appointment Tuesday for IT chemo and to start her next round of treatment, which is called Consolidation. The prerequisite to start Consolidation is an ANC of 750 (or close). When we discharged from the hospital last Friday she was at 200. So, knowing we needed to be be at or close to 750 in 4 days, we were hopeful, but skeptical. We were once again surprised and extremely happy for many reasons when her bloodwork came back showing the ANC up to 1000 – AWESOME! We are able to stay on schedule, her bone marrow is working, and she's got some defense now to fight the day to day crud.
She had a great chemo session and then went down to surgery for her IT chemo. We got her preliminary results back yesterday and, again, there were no signs of Leukemia, but they still had to have pathology review under the microscope. We got those results back today and they confirmed the original findings. – NO LEUKEMIA! She will have one more IT chemo treatment this coming Tuesday and if it comes back all clear, she will get a 6-week break from IT treatments, which would be very welcomed.
In addition to her IT and IV treatments this week, she is also getting a Chemo shot in her belly for (3) consecutive days after her in-hospital chemo for the next two weeks. She's not loving this, but like everything is handling it like a champ and know it's all part of the process to final goal of CURE! She also is taking a chemo pill during the first 14 days of the this new session. Everything is going very well with little to no side affects. She's feeling good, eating good and even getting some workouts in.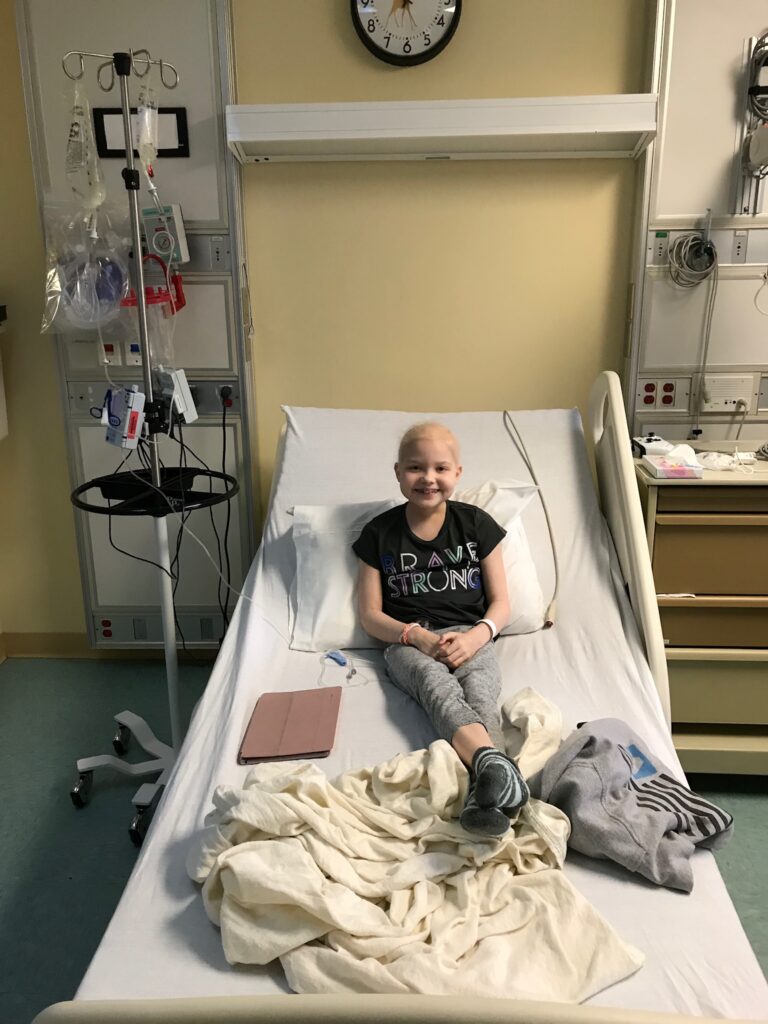 Brylee was excited as well to have big sis home. And Braxton, as much as she likes to give Brylee a hard time, was equally happy to be home with her partner in crime! She even showed her weakness a bit this past weekend when she made the comment, "I wish Brylee was here so I had someone to play with!" They didn't waste anytime getting after it. They took a very aggressive approach to making sure there was no exchange of germs – knuckleheads!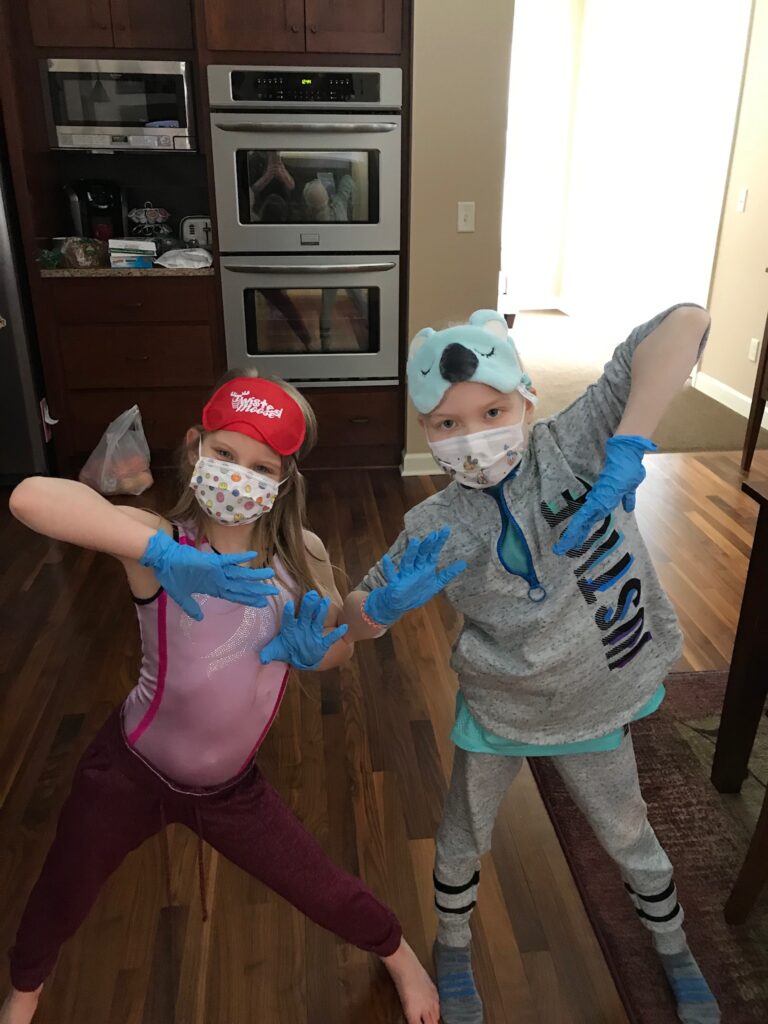 More gifts came in this week and one of Brax's favorites, Simone Biles, sent some signed gear. Thanks so much Simone for signing and sending this stuff over – it means alot to Brax.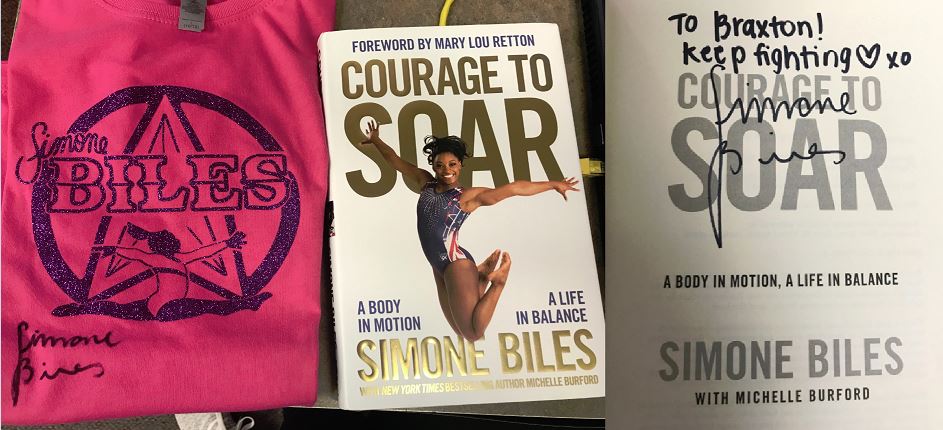 And tonight, with her counts up and feeling good, Brax was able to get out and see her teammates from the gym. It has been about 2 months since she has been able to see them and it was GREAT!! Kim and James cut practice a bit early and everyone met at a local restaurant to visit. Thanks so much to everyone for taking the time to stop by and say hi. Again, the support from TCT as a whole and Brax's Fast Track group has been amazing and all of Team Brax is so appreciative of all of this. It makes going thru a very hard situation much easier!
Total Page Visits: 1406 - Today Page Visits: 1