Everything was going well after treatment on Thursday. Friday was good as well -a nice uneventful day. Saturday started out normal as well, but around 3:30PM G'ma Judy said she thought Brax felt a little warm. We temped her and she was – bummer 🙁 With oncology patients anything over 100.4 is considered a fever and is to be treated as an emergency and lands you a minimum 48HR hospital admission. She was 101.5. Brax said she didn't feel any different and wasn't acting any different so we were all surprised. She was NOT happy about having to go in, but it's critical that we do with her counts compromised due to chemo.
We got to the hospital and had to go to ER with it being a Saturday. They immediately put Brax into the oncology protocol with her neutropenic fever. We were in ER for a couple of hours before they admitted us – back up to our friends on floor 5. Not thrilled to be back, but the Unit 5 team is AWESOME!
All initial blood cultures came back negative which is good and temp was down to 99.6. But protocol is 48HRs, 24HRs without fever and Absolute Neutrophil Count (ANC) >=500. Brax was around 400 when we were intially released, due to her feeling good and being otherwise healthy, but >=500 is the target. She was at 200 last night when we got to the ER which puts her in the higest risk category for infection which is why they treat it as an emergency. Today, her ANC was at 0! Basically, in lay terms, no immune system. This is not uncommon in oncology patients, especially during the Induction Phase, but not where we want to be. She still feels normal and her care team is still hopeful we will stay on track for treatments, but we really need her ANC to start coming back, both for her safety and to stay on track with treatments. The biggest concern is infection at this point and just having nothing to fight with. Thankfully, all of her cultures are coming back negative and it's looking to be just an unknown fever that led us here (which is quite common at this stage of treatment). She's doing well otherwise and hoping ANC jumps back up soon.
We will update as we know more. Thanks again to everyone for all the prayers, love and support. We can't thank you all enough – it means so much to all of us.
Please continue to check out the FUN STUFF page. Brax is getting so much love from all over. Please keep it coming.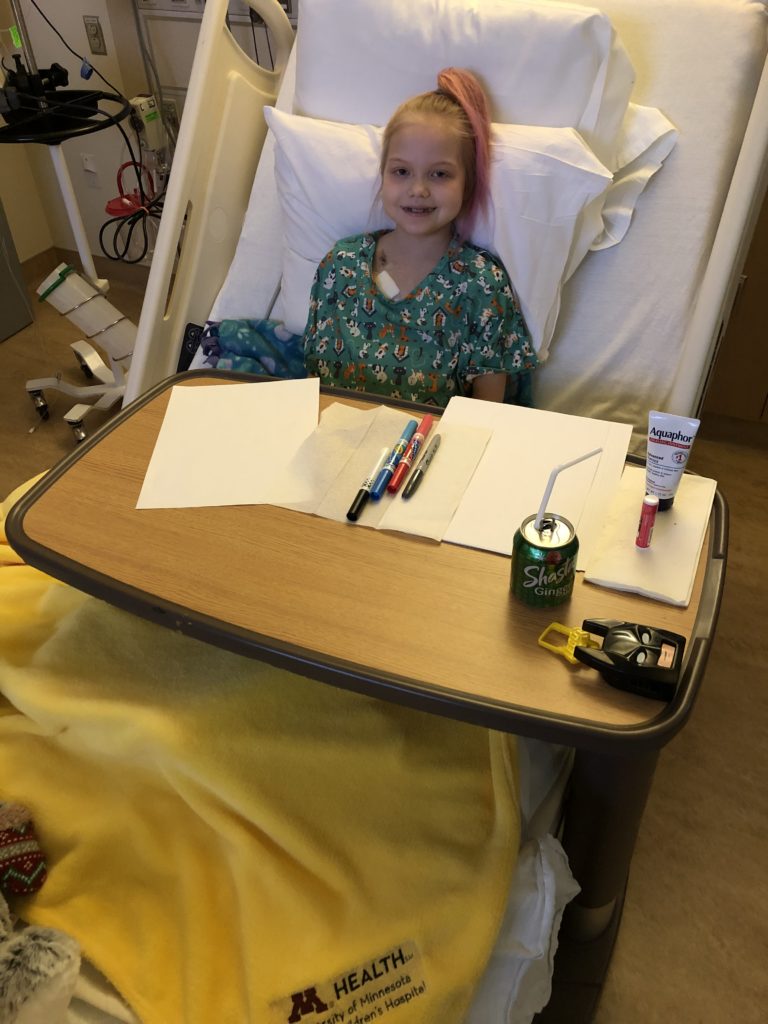 Total Page Visits: 1503 - Today Page Visits: 1