We hope this update finds everyone doing well. It is hard to believe that we have all been living in a pandemic for over a year now. Things have gone fast and slow at the same time and the same has been true of Brax's cancer journey. We are down to 45 days to go as we continue to inch closer to the finish line.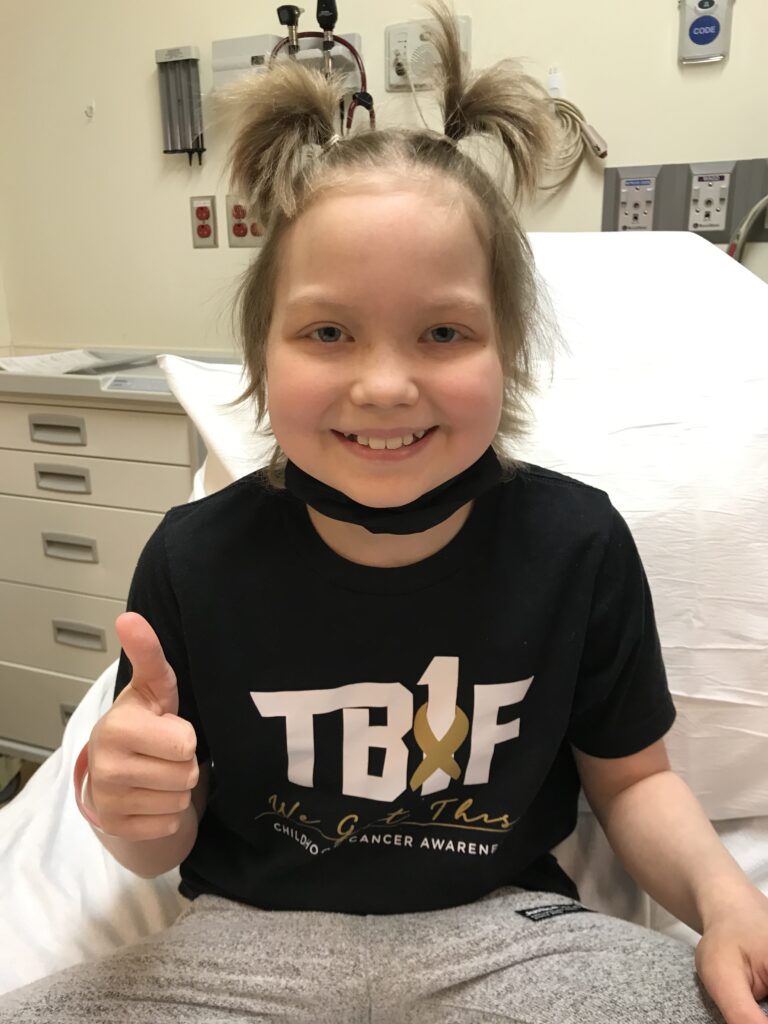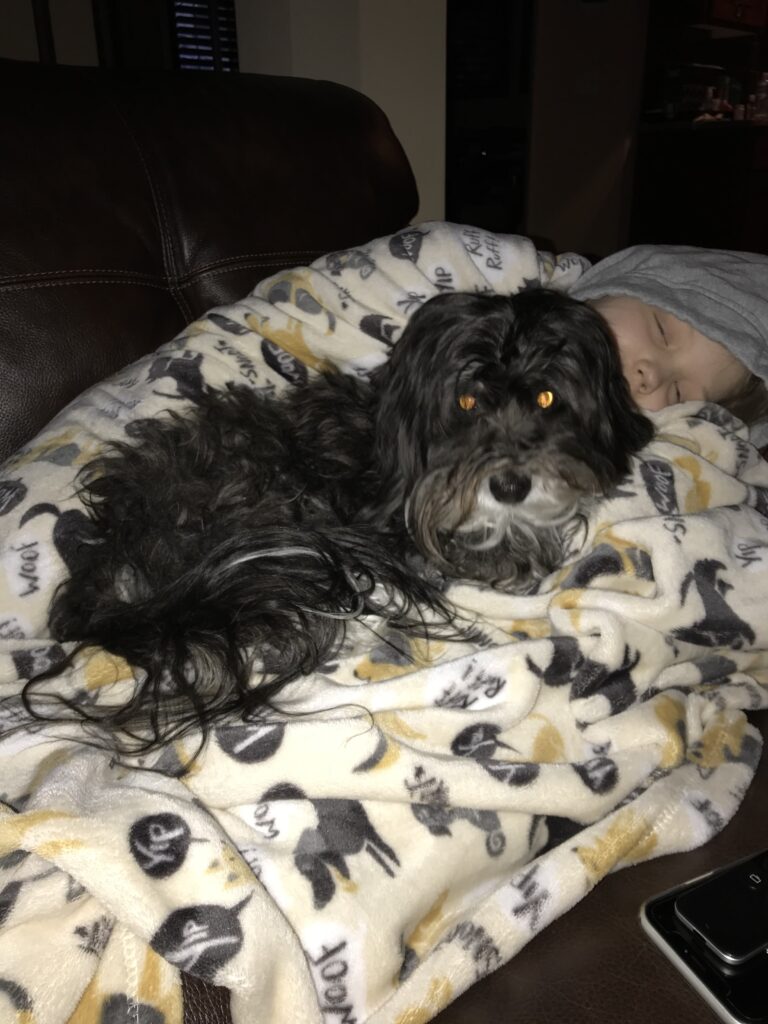 Back in January we decided to pause TB1F and turn our attention to helping our neighbor Bella and her twin sister Ava in their LLS campaign for Students of the Year. We are excited to inform you that not only did they win, but they set a record high for SOY with an amazing $233,000 to help put an end to blood cancer! We are so proud of them and their amazing team! Congratulations Team tWIN it for a CURE! Brax and her fellow cancer warrior friend Jake were the Honored Hero's for the LLS Student of the Year campaign. Being able to share this experience with Jake, Bella, and so many friends and neighbors made the campaign extra special for Braxton.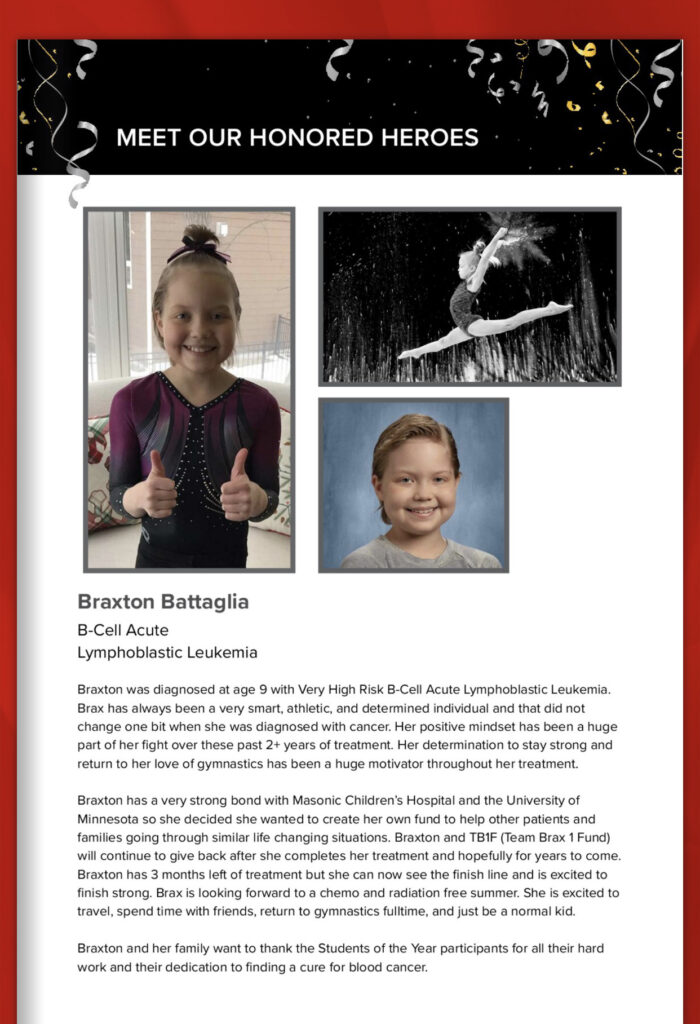 Braxton and Brylee went up north to spend a weekend with Grandma and Grandpa Paulson and learn how to make maple syrup. They worked hard and learned a lot while they were up north and Brax was even able to do a writing assignment for school on everything she learned.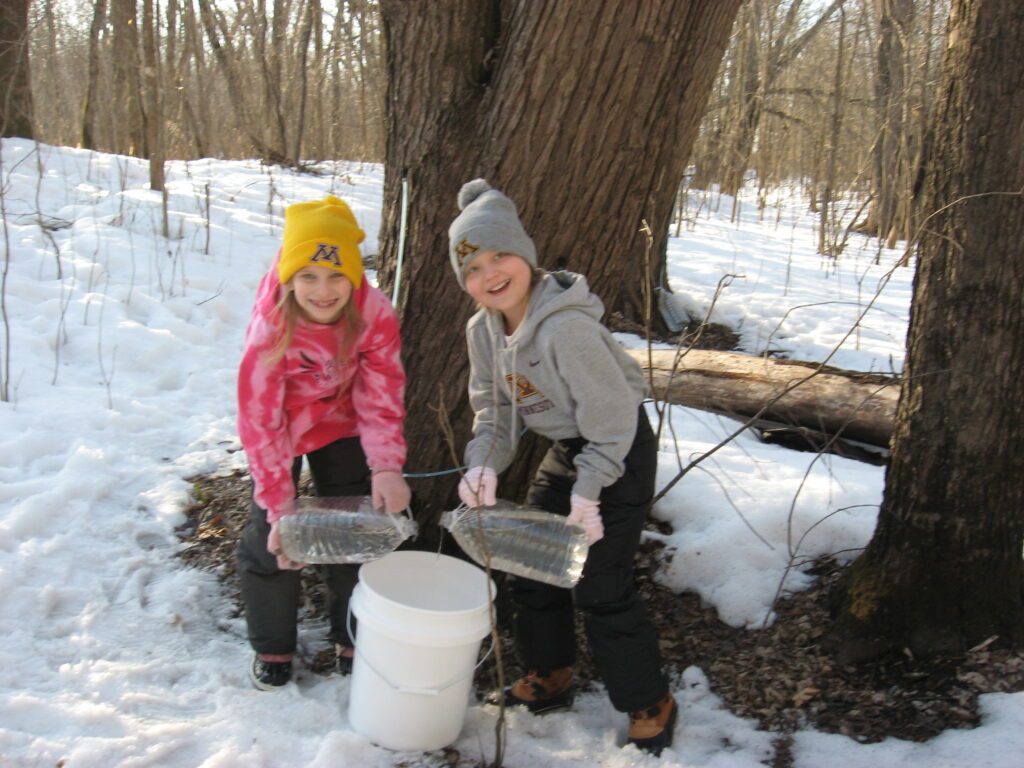 The University of Minnesota Women's Gymnastics team asked Brax to be a Junior Captain at their Always Dreaming Cancer Awareness meet this year. Brax was able to share this honor with 2 of her friends and fellow gymnasts, Ella and Rissy. Due to Covid they were not allowed to attend in person, but the team had cardboard cutouts made of each girl that were displayed by the scoreboard. We have missed cheering on the team in person this year but have luckily been able to watch all the meets at home. There is something very special about this team and both Braxton and Brylee feel a great connection to them. We were all so excited to watch them win the Big Ten Championship this year! We can't wait to continue to cheer them on at Nationals – Go Gophers!
#BraxVsBate
Brax and former Gopher standout wide receiver Rashod Bateman teamed up by combining their love of gymnastics and football to support TB1F and Masonic Children's Hospital. We all had so much fun when Rashod came to TCT to workout with Brax. We want to thank everyone for posting their handstands, 40-yard dashes, and donating to the #BraxVsBate campaign. A special thank you to all of our TCT family and their support of this project, to IFA for coordinating everything and to Cub & Filti for sponsoring the challenge. It was a full circle moment seeing so many TCT athletes – current & alumni – support Brax. When Brax was first diagnosed there was a massive outpouring of support from the gymnastic's community. Everyone ranging from Team USA to NCAA to Club to High School sent her video well wishes, gifts, cards, etc. to encourage her to stay strong! This same community came together once again for her at the end of her treatment to show their support with handstands for a cause. This overwhelming support is one of the reasons why Brax wanted to create TB1F. She felt so blessed to have so much support during her fight and she was able to see that this is not the case for most pediatric cancer patients and she wanted to do something to help. Check out the video below if you haven't seen it!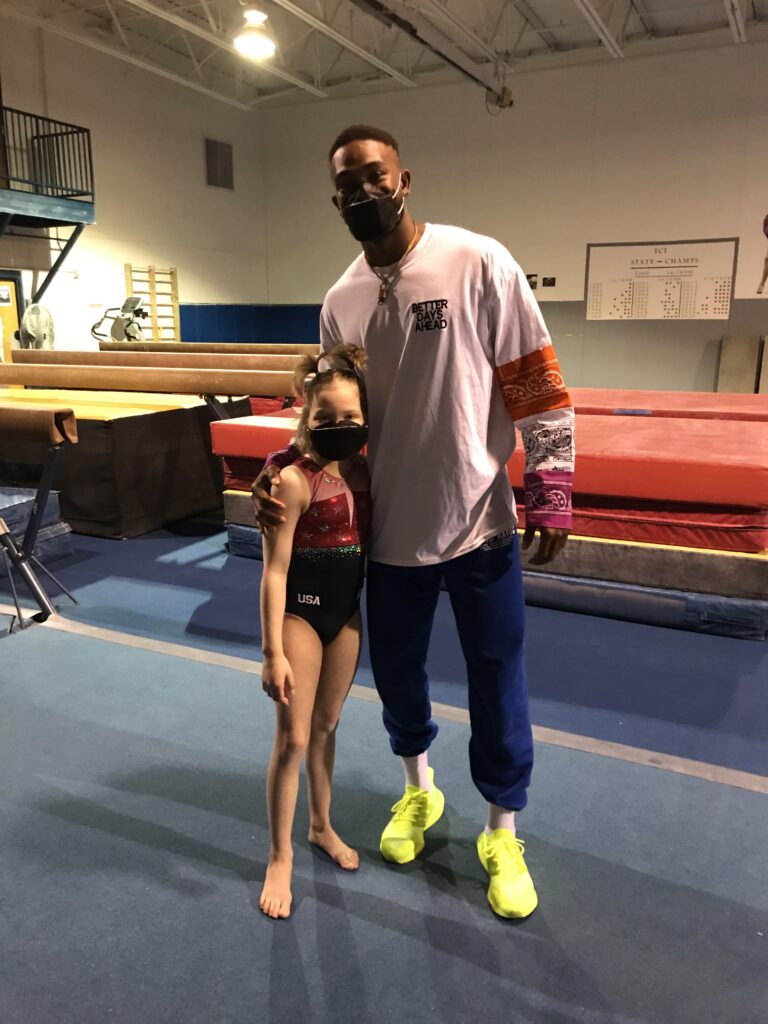 Some more fun news! Brax just released her new patient shirt, which is given to all new patients that are admitted to Masonic Children's Hospital. The new shirts were just delivered and we are excited to be able to further our mission of brightening days for kids and families at the hospital. That has been and continues to be Brax's focus/mission.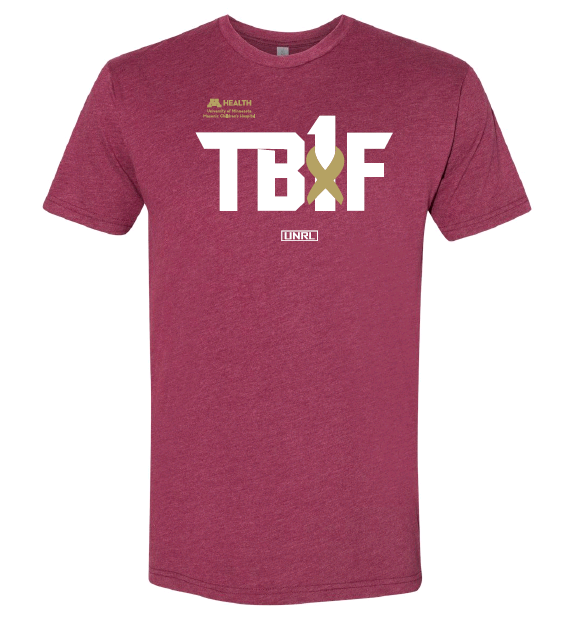 Brax had a fall on beam over a month ago that sent her to the hospital for x-rays since she was pretty sure she broke her toe. X-rays were good so she continued to rest, ice, buddy tape, and modify her activity. After 3 weeks of no improvement we were back in for more x-rays and they were once again clear. Brax knows her body so well and we learned several years ago that when she says something is wrong, something really is wrong. We had an MRI on Monday and it turns out she does have a broken toe so she is now in a boot. She has less than 7 weeks left of treatment so hopefully she will be healed and 100% by that time so she can return to everything she has been missing over the last 2.5 years.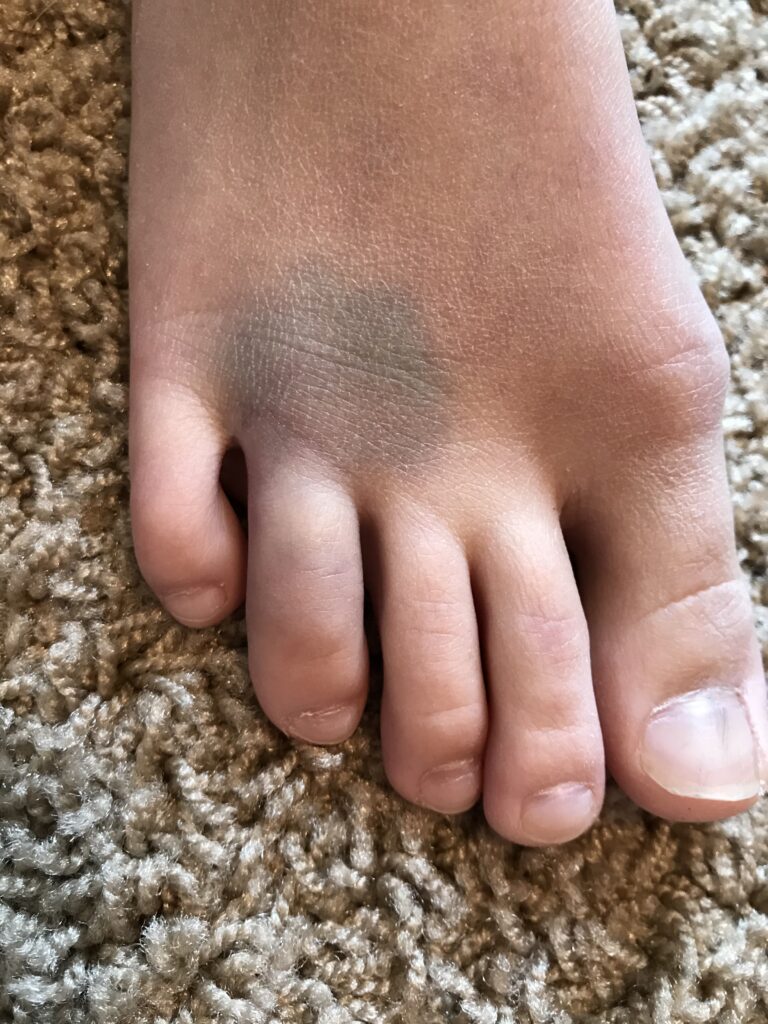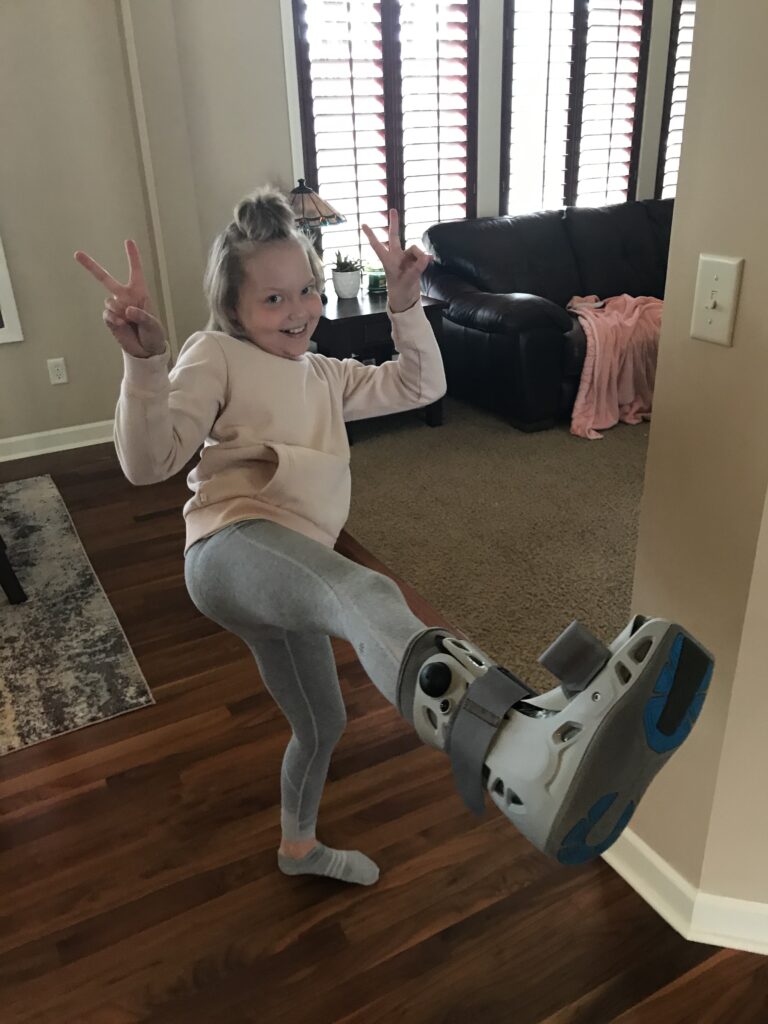 Brax is excited that planning and preparation for TB1F's first family friendly event is underway. Putt Fore Patients was Brax's idea last June and a year later it will come true thanks to BMW of Minnetonka and so many other amazing sponsors & partners. Brax wanted to create an event that the kids could attend and she has such a great day planned – mini golf, jump houses, DJ, food and ice cream trucks, side games, prizes, etc. This event will be held at BMW of Minnetonka on Sunday, June 13th from 12:00-5:00. We want to sell this thing out. Tickets start at $35 and they are limited as we have to proactively plan for Covid restrictions being in place. It will be outside, which helps, so plan tocome out for a fun family friendly afternoon. Please visit www.tb1fund.org for more information and to purchase tickets.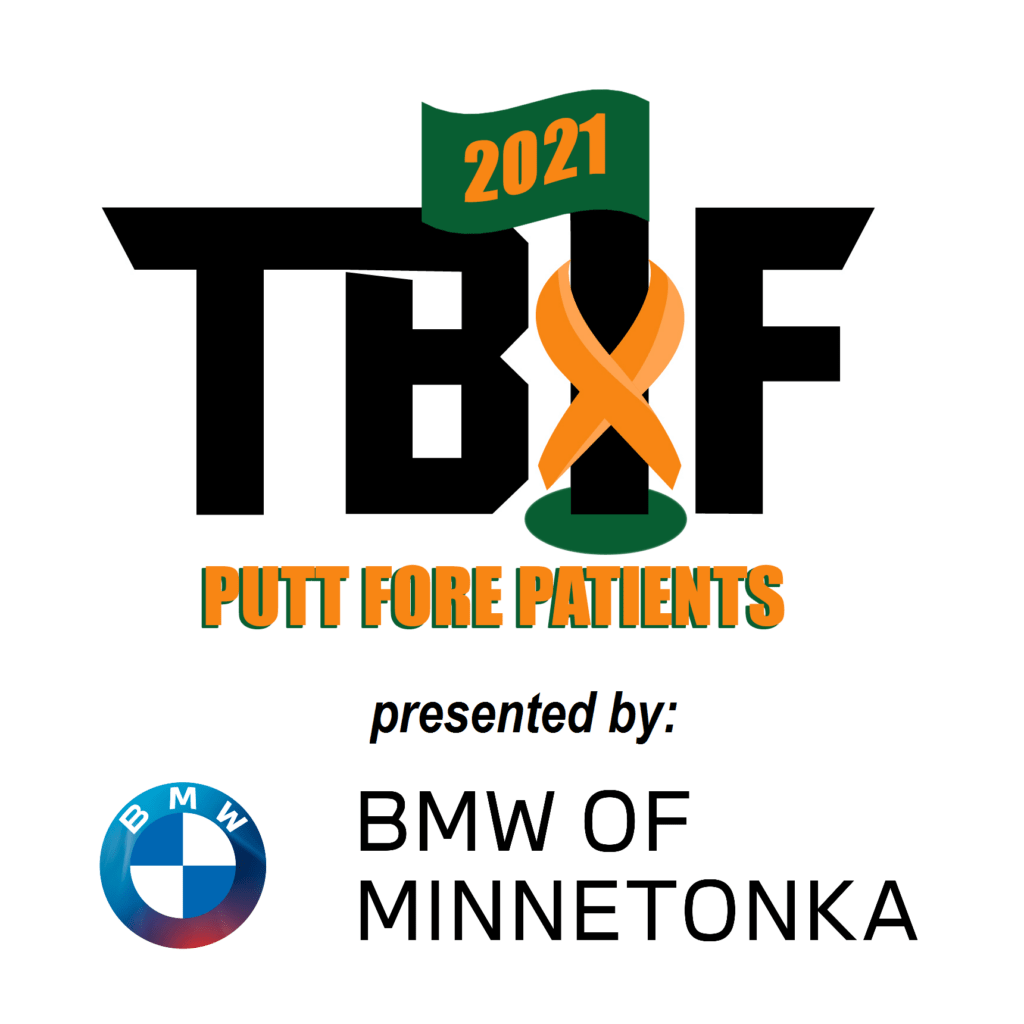 We hope everyone had a lovely Easter and was able to spend time with family and enjoy the beautiful day!
As we have asked from day 1, please continue to pray for Brax's successful end of treatment and all of her warrior friends as well – Bella, Blake, Casey, Jake & Megan!
All TB1F Gear is currently 30% off with promo code: TB130 now until end of treatment on May 28th. Go grab some gear and show your support!
Total Page Visits: 2274 - Today Page Visits: 1