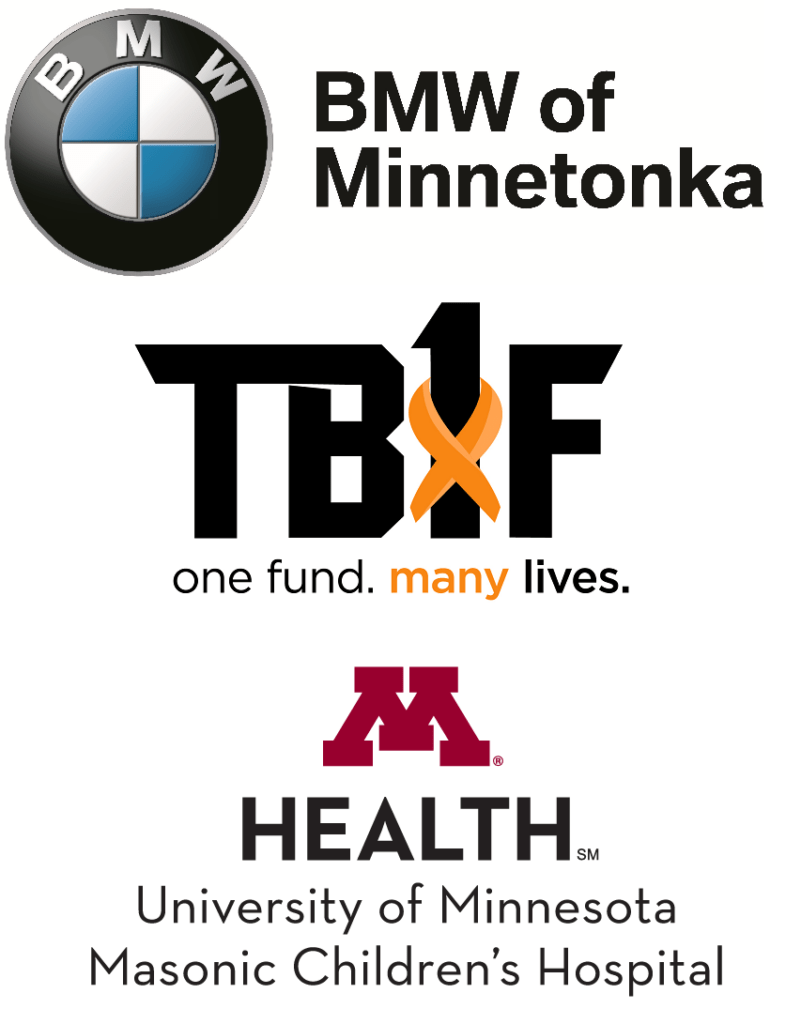 Because of the current and ongoing restrictions in place to safeguard patient's health during the COVID-19 pandemic, areas such as Kyle Rudolph's Endzone, the Zucker Family Suite & Broadcast Studio, and many other areas generally used for recreation have all been closed. In addition, many items generally made available for patient/family use are now in short supply as they are not being re-used. TB1Fund in partnership with BMW of Minnetonka are holding a Toy/Book/Game Drive for the month of July.

Child Life Specialists who are working to meet the mental, emotional, and developmental needs of the patients and families, say funding for additional toys, games, books, and comfort items is critical at this time. For example, two-player board games and educational books are important as families are struggling with isolation while practicing social-distancing in the hospital setting.
Due to restrictions and limitations on visitors and deliveries to Masonic Children's Hospital, BMW of Minnetonka has stepped up and offered to be a physical drop off and storage point for the month of July. On Friday, July 31st we will make one BIG delivery to the hospital.

You can help in one of three ways by visiting https://tb1fund.org/july-toy-drive 1) Drop a new toy/book/game/gift card off at BMW of Minnetonka during the month of July. 2) Shop online and have a new toy/book/game/gift card shipped directly to BMW. 3) Make a donation to TB1Fund that can be used to procure items of need – click HERE to donate.
Brax has created "Wish Lists" on both Amazon & Target to make things extremely easy for anyone who has no idea what is currently a "hot" commodity in the hospital. Use this as a guide and feel free to do your own thing too – get creative and have fun with it!
Thank you to everyone who is able to help at this time and please know that something as small as a new toy/book/game is making a BIG difference in brightening the day of kid and/or family confined to a hospital room all day, everyday during this unusually challenging time.
Please have a happy & safe 4th of July!
Total Page Visits: 2153 - Today Page Visits: 2