It is hard to believe that we are already a few days into September. Even with Covid/Cancer the summer still flew by like normal. We have talked about putting in a sport court for several years and decided that this was the year to pull the trigger. The girls have enjoyed getting out on the court pretty much daily. Two of their favorites are shooting hoops and playing pickle ball. Both Brax & Bry have expressed interest in wanting to get into golf. We have tried to get them out at least once a week over the last month or so and they both really like it. The girls continue to get to the gym to practice gymnastics.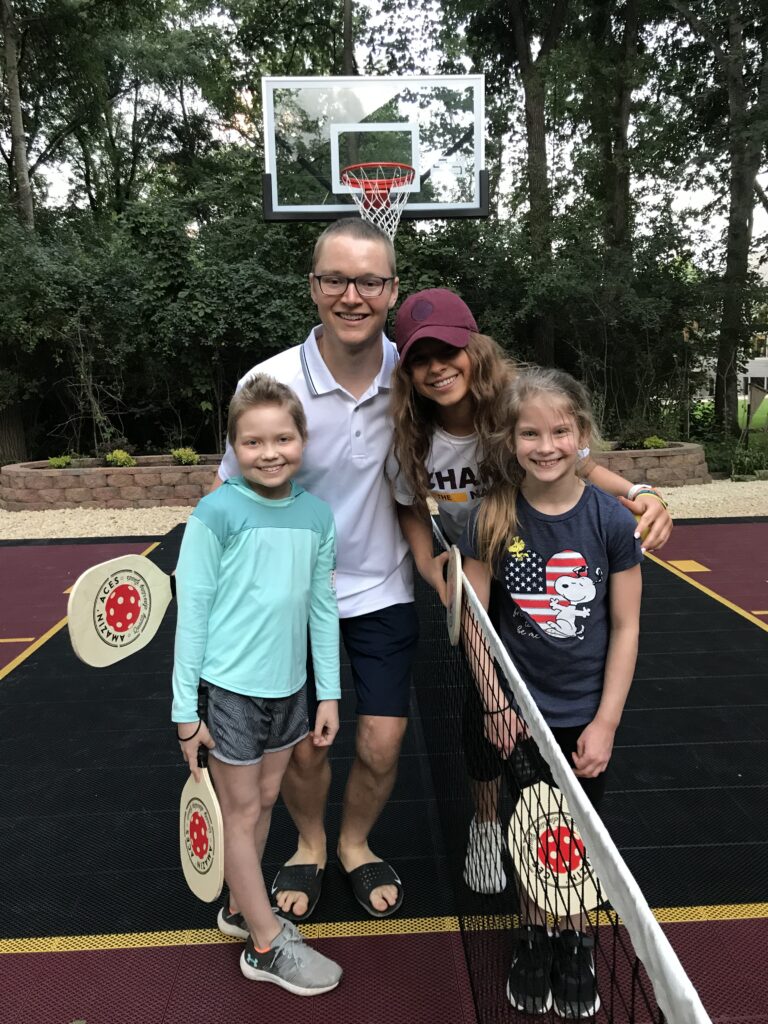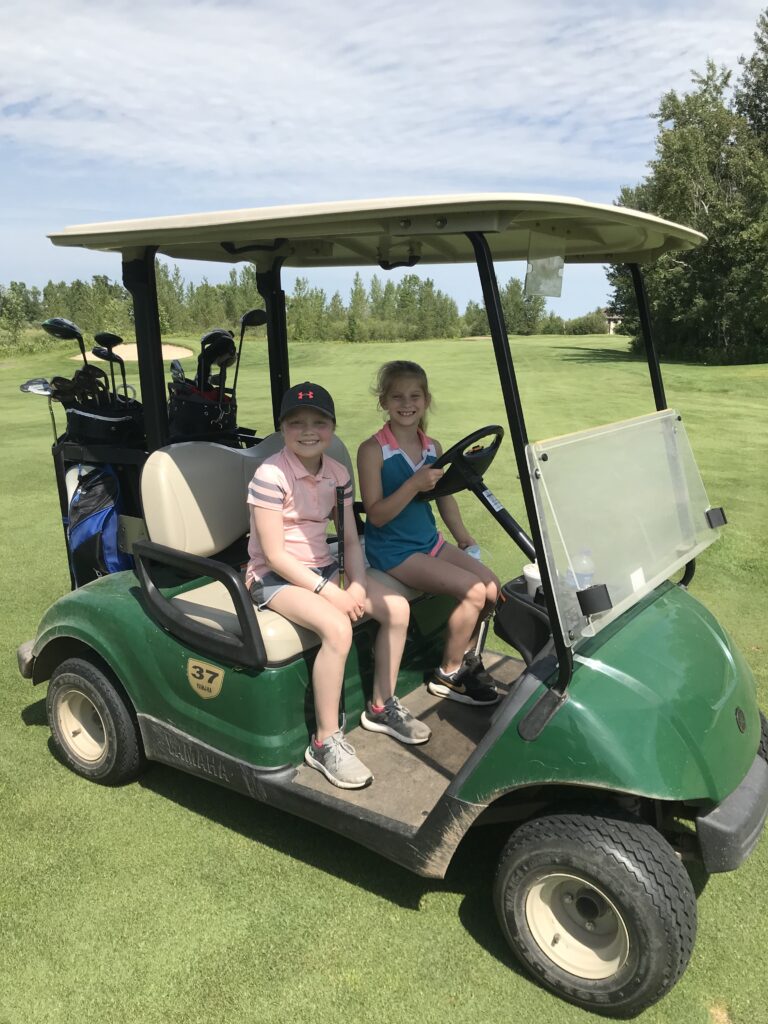 The July Toy Drive was a great success! Toys are being distributed at the hospital and at Brax's last appointment several of the staff at Masonic commented on how they are helping to brighten the day for many patients. This would not have been possible without the help from all of you and the collaboration with BMW of Minnetonka and we can't that you all enough for the continued support. In addition, TB1Fund partnered with BMW for their "Drive On" event in which BMW of Minnetonka donated $1000.00 to the fund!
TB1F also received a special donation from some of Brax's neighborhood friends. Evelyn and Andie did a friendship bracelet fundraiser and split the money between saving the Red Pandas and TB1F. It just shows how people of any age can make a difference. They inspire us with their hard work, big hearts, creativity and generosity. Thanks girls!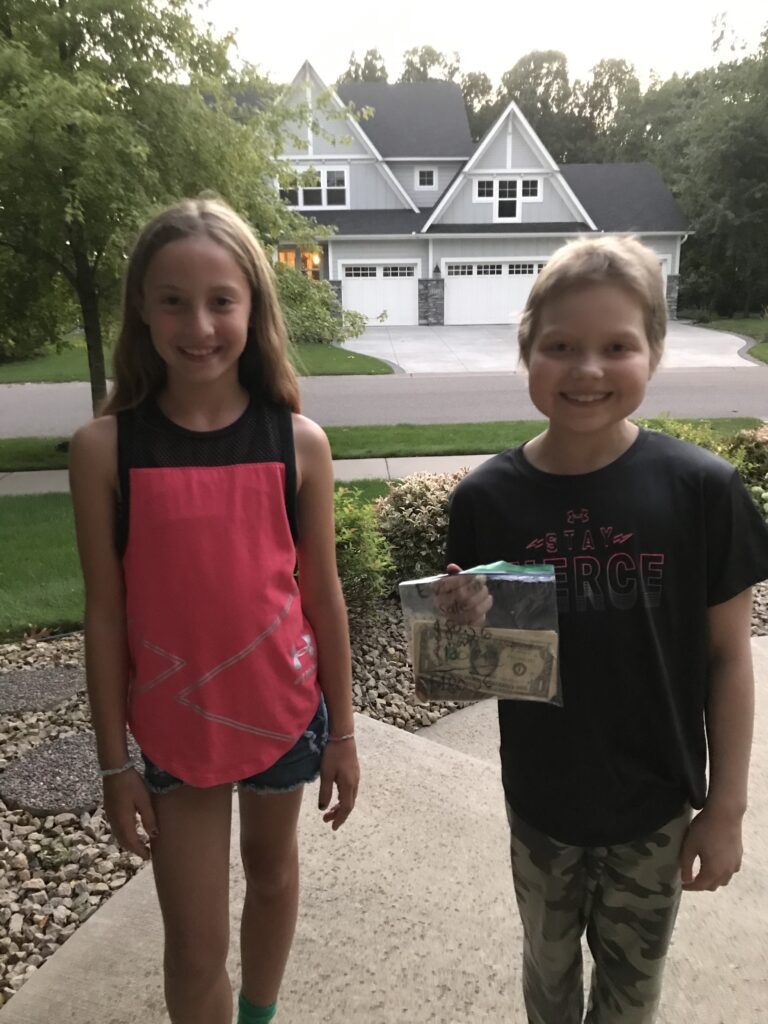 TB1F is going GOLD this month for Childhood Cancer Awareness. In addition to the new merchandise already on the website we have added a special shirt to help promote Childhood Cancer Awareness during the month of September. They say childhood cancer is rare and that is why there is such a lack of funding – we disagree since we have so many friends that are at different stages of their childhood cancer journey. Please join us in Going Gold this month!
Also, now thru September 7th, TB1Fund is giving away 7 FREE shirts, chosen by random drawing. To be eligible, please check out the details via any of Brax's social media sites.
Instagram: @teambrax1
Twitter: @TeamBrax1
Facebook: @TB1Fund
Shirts are also avail for purchase during the month of September only. Grab one today and help spread awareness and show your support for all kids battling childhood cancer!
****PROMO CODE: TB130 for 30% off any TB1Fund gear (use during checkout)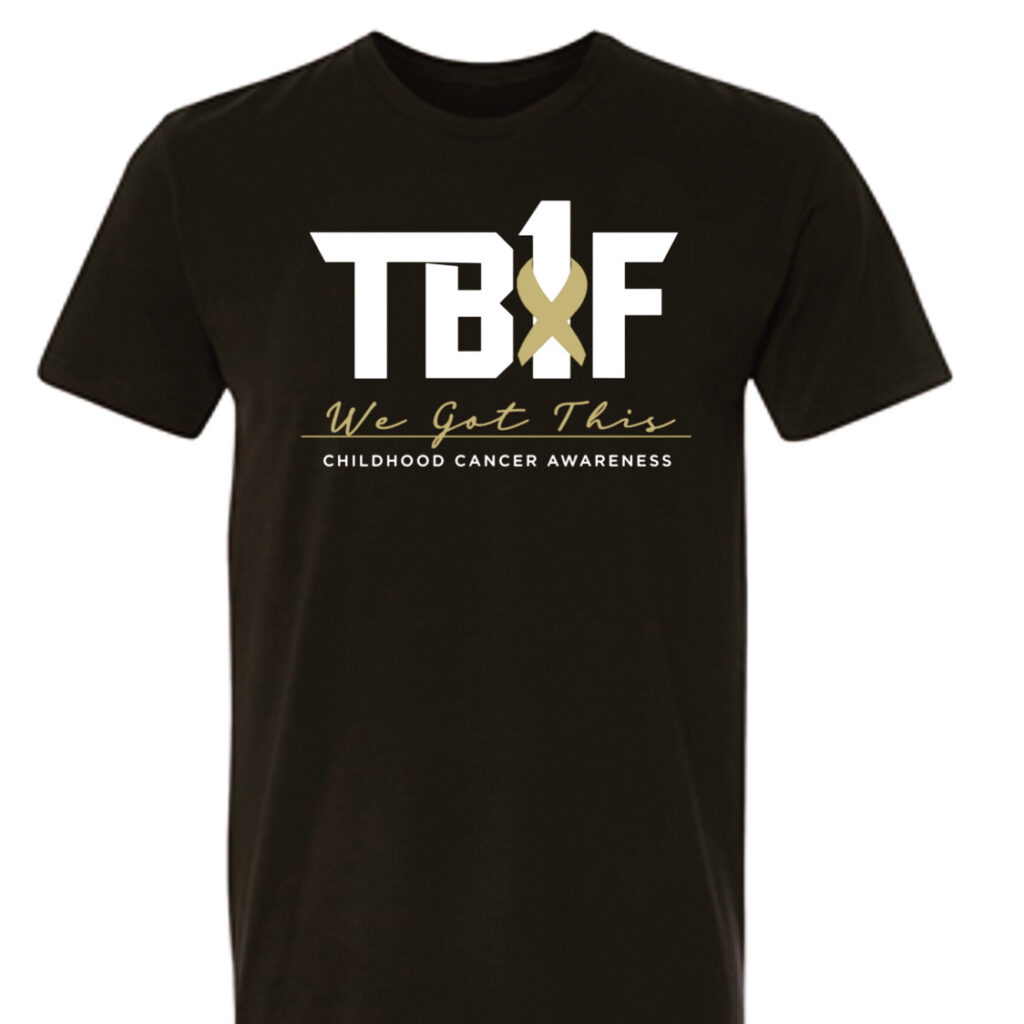 Things continue to go well overall for Brax and she is halfway through her final phase of treatment Maintenance (18 months) She has 8 rounds left to go and we continue to move closer to the finish line of this marathon. We wish everyone a healthy and smooth start to the school year even though things will look very different for most people.
Finally, we are approaching our 1 year anniversary of launching TB1Fund at the end of this month. Be on the look out for some Year 1 updates and our annual appeal to raise some money! We will have new donor swag this year to entice you 🙂
Year 1 was incredible thanks to you all and we are looking to build on it this coming year and continue helping others through their cancer journey.
Total Page Visits: 2205 - Today Page Visits: 1